The 3 years after the farewell of the Indian crew "family" at Continental Palacete
Remembering May 2020: 3 years ago, already! 
It was at dawn on Sunday, May 31, 2020, when a bus waving the Indian flag came to pick up at 4am, the 23 crew members who were stranded at our hotel during the state of alarm. They were taken to the Madrid airport and from there to Mumbai: their long-awaited home, after 71 nights staying at our Continental Palacete Hotel.
In this post we want to pay tribute to them again and remember those difficult days that, fortunately, ended with a happy farewell. Here you will find the post that we publish at this moment.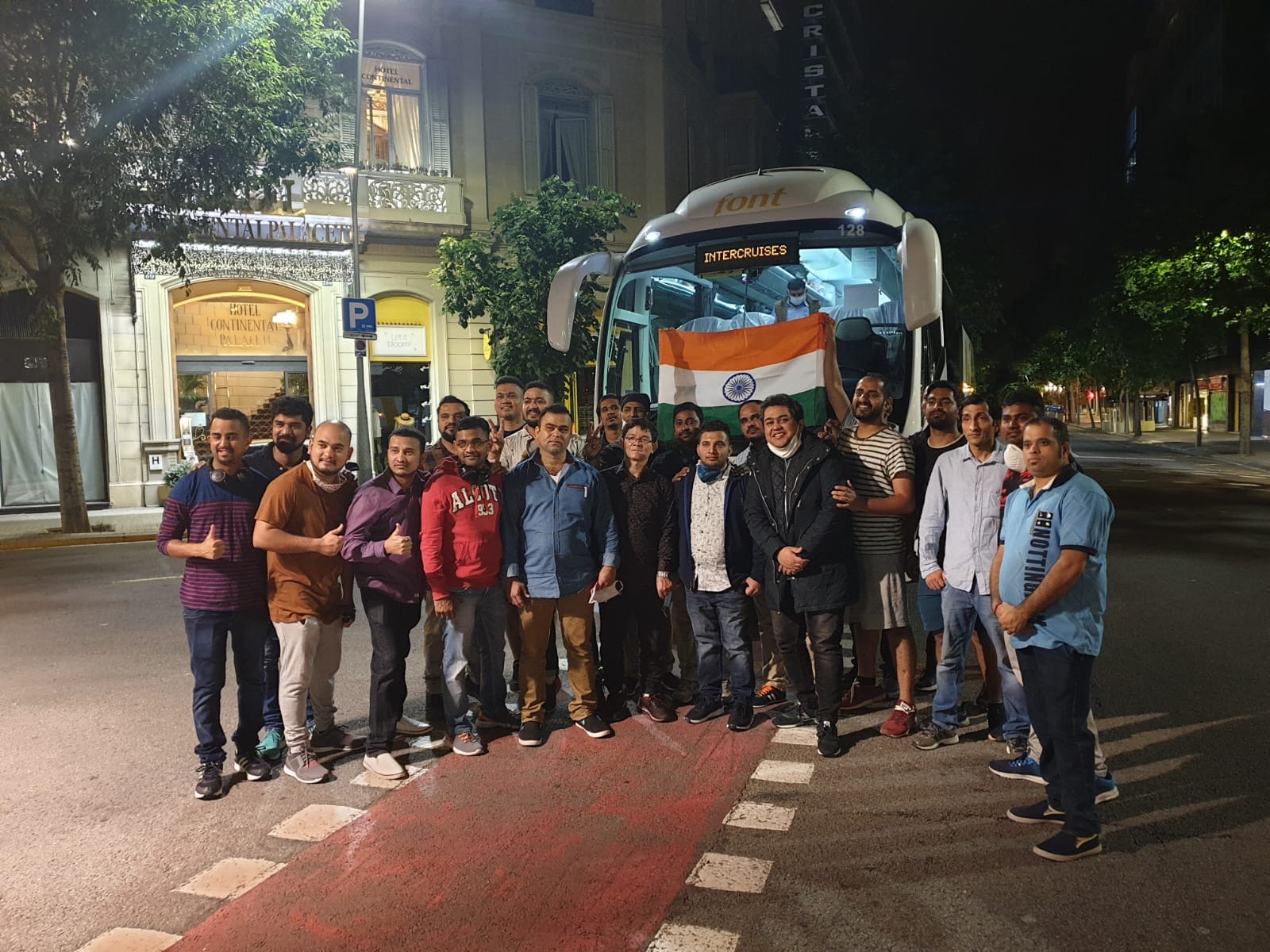 It seems like yesterday and it's been 3 years!
Thus, these days we fondly remember this group, members of the crew of a Pullmantur cruise ship that had to stay in Barcelona when, just the day they were scheduled to leave for India, the country's airspace was completely closed.
Fortunately for everyone, the Continental Palacete had remained open as a hotel on duty along with four other establishments in the city. This group was a blessing for us because they allowed us a certain "normality" of operation and environment that made the days go by in a somewhat easier way.
Officially recognized as "Our Long Stay World Record"
My brother José Maria Malagarriga, director and co-owner of the hotel, sent each of them a letter of thanks. In it, the "Long Stay World Record" was officially recognized in our hotel. He also thanked them, on behalf of the entire hotel team, for their patience, education and knowing how to spend those 71 days and nights practically without leaving the hotel.
"Tribute to our esteemed clientele from confined India": the interview that dispelled fear
I, Pili Malagarriga, as editor of some of the Hotel Continental posts, and member of the family owner, consider to propose to the group an interview about their situation: how they were living the moment, their feelings, concerns, desires… The result was a complete success, since it meant a rapprochement between the group and the hotel team. Let's remember that it was a period of great fear of contagion, of the unknown, with enormous uncertainty… The fact that everyone read that interview led to a rapprochement and greater empathy between the group and the team, further humanizing the strange situation that we were experiencing.
We invite you to read it at this link.
" Guests and Shipwrecked ": the article published in La Vanguardia
And sometimes interesting things happen when you least expect them!
When our dear cousin, Eva Millet Malagarriga, a journalist who collaborates with La Vanguardia, read the interview post, she suggested to send it to a colleague, Oscar Muñoz, because she thought it was a very interesting story.
This is how this journalist visited and interviewed them to later publish an article in "La Vanguardia", one of the main newspapers in Barcelona. And he did so with a great title: "Guests and Shipwrecked". We recommend you to read it here.
See you forever!
With this publication we want to remember and greet our esteemed group from India again, we hope that everyone is very well and that they visit us on some occasion. This time, hopefully, with all the peace of mind in the world, taking advantage of and enjoying our small, unique and family-run Continental Palacete hotel located on Rambla Catalunya and our beautiful city of Barcelona.