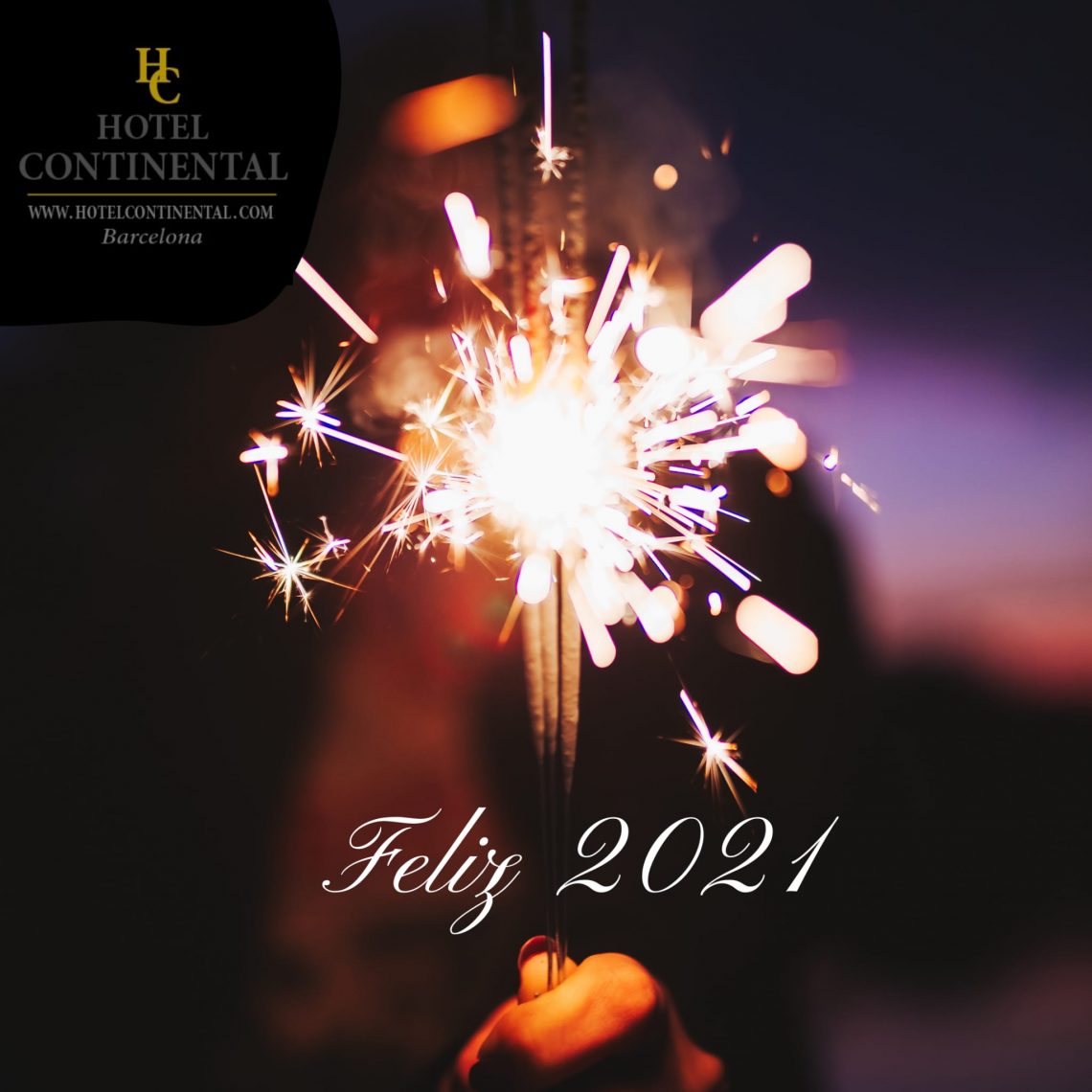 Goodbye 2020 and Happy 2021!
We say goodbye to 2020 thanking despite "everything" the good news 
Today we leave 2020 behind, a totally unexpected year considering the way in which the arrival of Covid19 broke in and modified our lives. A global phenomenon that has caused a halt in world tourism and society as a whole.
And despite this, we can and must always find a reason to be thankful. It is in difficult moments when we want to show and reinforce the best of ourselves.
With this post we want to thank all the people, be they customers, team, family, friends, suppliers, banks, shops, restaurants and people from the neighbourhood … who have helped us to overcome this unprecedented crisis situation every day.
Highlighting the 2020 positives things for Continental Hotel 
Continental Palace declared a Guard Hotel in Barcelona
Facing the responsibility of continuing to accommodate guests who live practically all year round at the Hotel Continental Palacete, we managed, thanks to the support of the Barcelona Hotel Association, to keep our hotel open as a despite the imposition of closure when the status of alarm on March 14. This placed us in a situation of uncertainty at the beginning because the guidelines were not clear and the fear of contagion and its consequences forced us to do our best to implement the protocols and protection and security measures for our team and clients. His responsibility at all times, made it possible for us to offer shelter to all the people who were forced to stay in Barcelona and who did not have a home.
The Pullmantur crew group staying for 72 days
Thus arrived the group of people, mostly from India, members of the crew of a Pullmantur cruise ship. They were unable to leave for Mumbai because India had just closed its airspace. They were with us for 72 days, the entire state of alarm, the most severe period of restrictions and confinement. We share here the interview we did with them, as well as the article in La Vanguardia where they explain what the situation represented for them.
We want to thank each and every one of them, Pullmantur, the catering company, and all the people and companies that showed their solidarity with this group, which were many.
We continue the renovations and improvement of our hotels
Our great painter, Manolo, an artist, took advantage of the fact that the Continental Barcelona was closed during the state of alarm, to go over all the ceilings in detail. Review all the rooms and leave each corner of our emblematic Continental, located on Las Ramblas, in front of the Canaletas fountain, impeccable.
On the other hand, at Continental Palacete, most of the exterior rooms have also been renovated, providing them with large plasma TVs, new chandeliers, ceiling painting highlighting the modernist reliefs with gold, new curtains and bedding. This is how we prepare ourselves so that when normalcy returns, our clientele will find that during this strange time we have not stopped thinking about our guests and how we can make them feel better.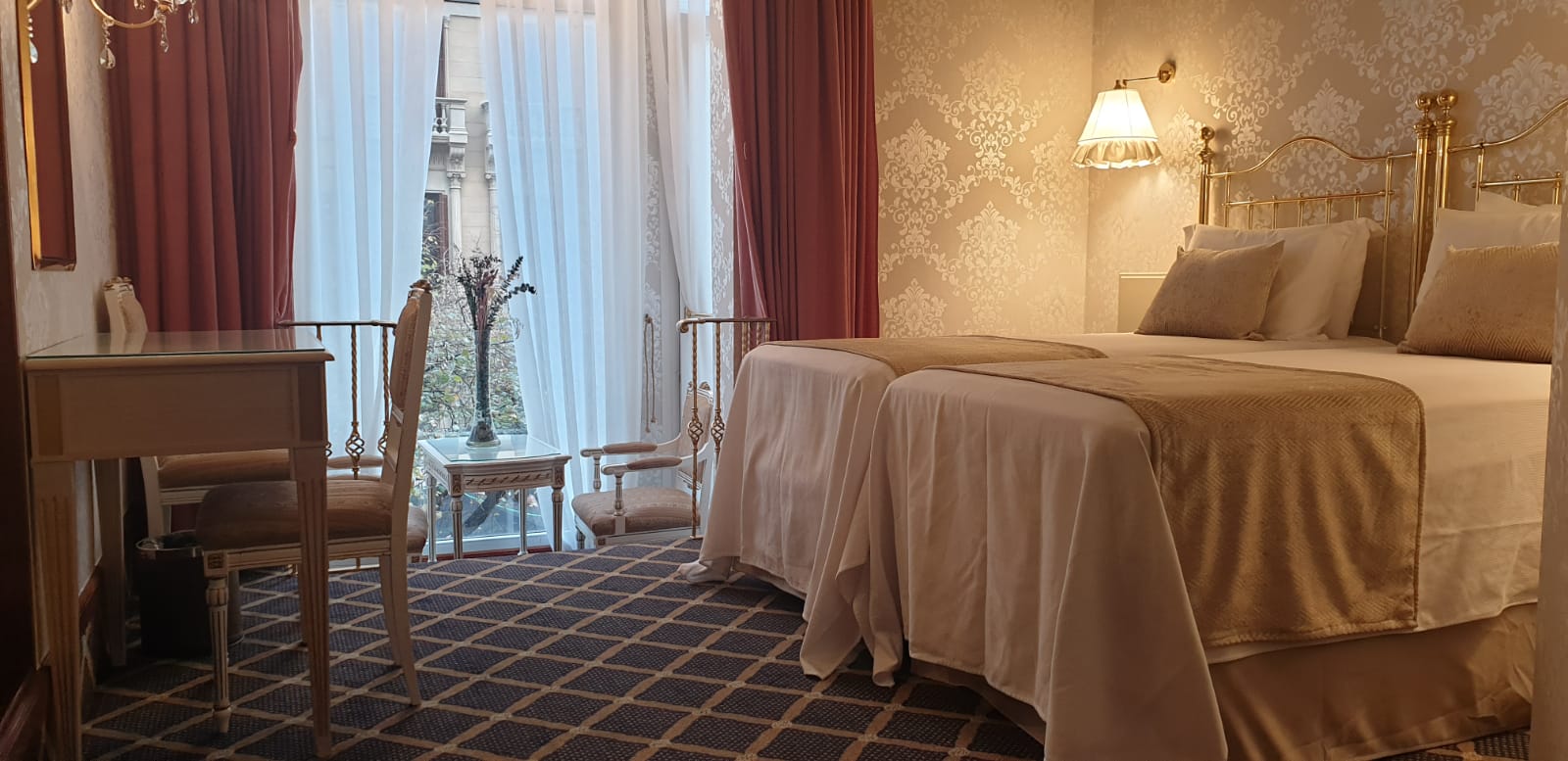 Kayak Award for the "Best Small Hotel 2020" for Hotel Continental Palacete
Another good news for 2020, as a result of the evaluations of our customers, the Hotel Continental Palacete has been recognized with this award, within the category "Best Small Hotels". Without a doubt, our family spirit and tradition, our commitment and vocation of service to our guests, and also to our staff, community, and suppliers… make us feel very proud of this recognition given to us by those who decide to choose us for their stay in Barcelona. Thanks Kayak!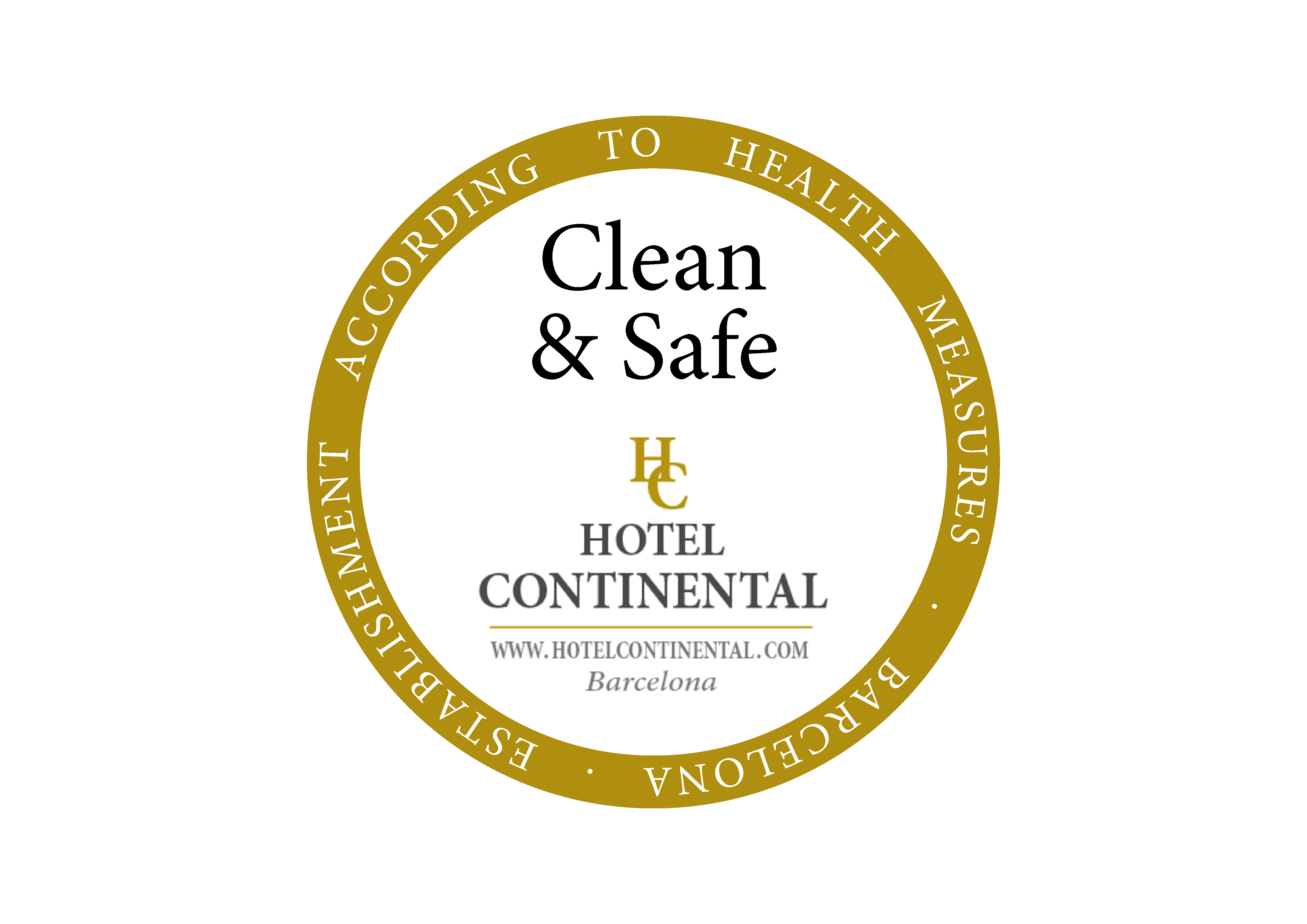 Team, guests & family with health, commitment and responsibility
We want to publicly thank our team. Both, the one who is giving everything working day by day, and the one who is at home. Thanks for their dedication, their commitment and their enthusiasm when it comes to leaving their skin on a daily basis to make everything go well. It is a true pride to have our staff of so many years, without them it would not have been possible to get here.
Thanks also to everyone's responsibility and commitment, we have managed to stay healthy and safe, which is the most important thing right now.
Happy and prosperous 2021!
Today is for us, a day to take stock, to thank and to wish all of our great family, a very happy 2021, full of health, love, security, solidarity, commitment and joy to overcome everything that has to come. Together we are confident that we will succeed!
Thank you very much for joining us!!!