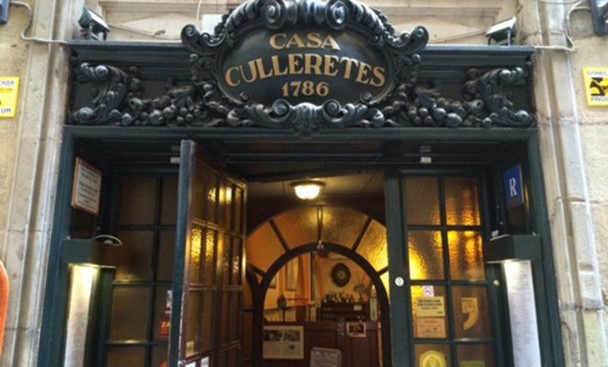 Historical restaurants in Barcelona: great recommendations for you!
Discover the gastronomy of the top 5 restaurants with the most history in Barcelona
Barcelona has numerous restaurants of all kinds and for all budgets, in this post we present the ones that, for us, are the favorites because they are establishments with a great history behind.
Generation after generation they have survived and have reinvented themselves to continue attracting and evolving in the gastronomic world. They are all highly recommended, they will all leave you with that flavor of authenticity, of legacy, and of careful treatment, the result of a passion for cooking and for customer service.
Find out here our top 5 restaurants with the greatest history in the city: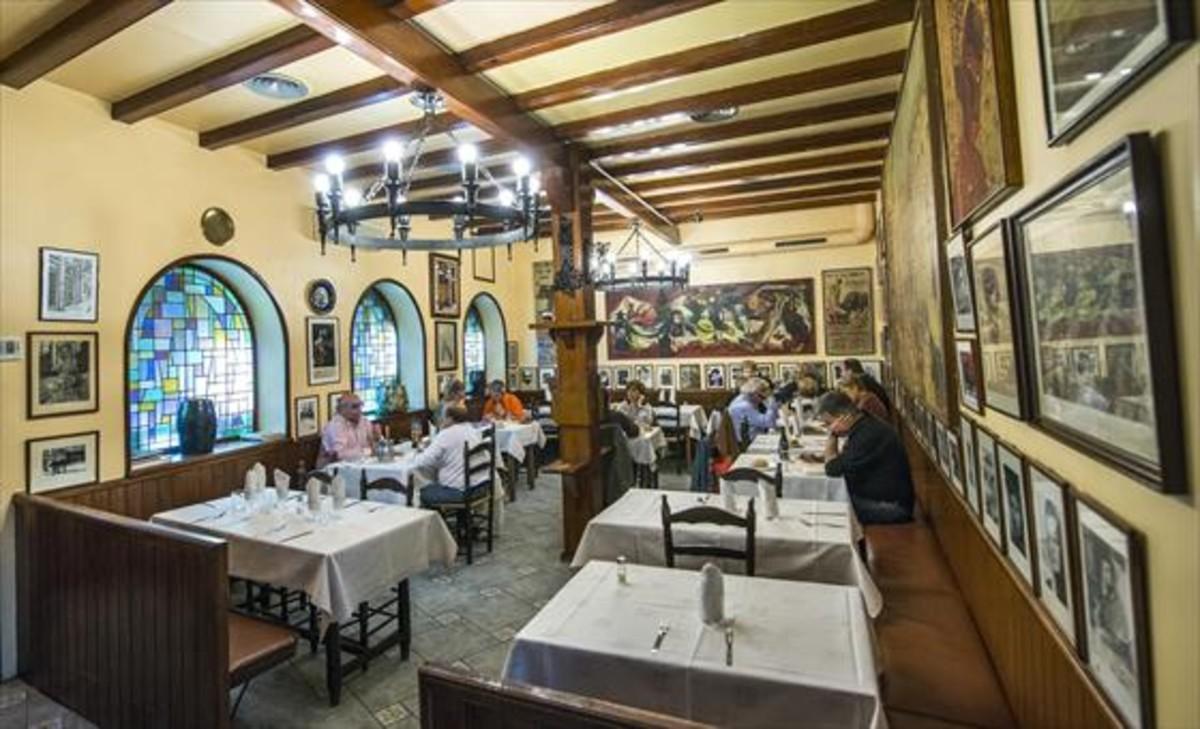 Can Culleretes
Can Culleretes restaurant is the oldest in Catalonia according to the Guinness Book of Records, and the second in Spain, and since 1958 it has been run by the Agut-Manubens family. Located at c/ Quintana number 5, near the Rambla, between Ferran and Boquería streets.
The formula to persist after so many years is undoubtedly the effort of the three generations of the Agut-Manubens family. "When Sisco Agut and Sussi Manubens began to run Can Culleretes in 1958, they were a bit left out and they made very cheap menus, according to Sussi, "very cheap… can't be very good". There were people who told them that it would be very difficult to recover the business, but they did not listen… Over time they managed to make the restaurant famous again for what characterized it and which continues to characterize it today "eating well at a good price" (extracted from the web).
With a traditional atmosphere, full of portraits of hundreds of celebrities who have eaten or dined in the restaurant decorate its walls.
We recommend  you to read the interview in "La Contra" of La Vanguardia with Montserrat Agut during the pandemic. "I am 71 years old. I am from Barcelona. I am a restaurateur (now retired). I'm a widow. I have three children, Susana (49), Alberto (48) and Javier (42) and two granddaughters (20 and 16). Policy? Work and keep workers. Religion? Catholic. It's been 235 years now that this establishment has been fed".
Definitely if you come to Barcelona, ??you cannot miss Can Culleretes!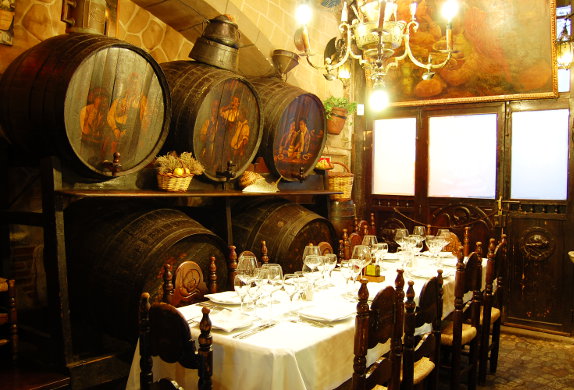 Los Caracoles
One of the most charismatic restaurants in Barcelona, ??located at Calle Escudellers 14, in the heart of the Gothic Quarter and almost on the corner of Las Ramblas, Los Caracoles Casa Bofarull opened its doors in 1835 by the Bofarull family and was visited by numerous celebrities and illustrious people. Since then, four more generations of the Bofarull family have been able to maintain the excellence of high-quality popular cuisine.
We have found this text that we would like to highlight from Los Caracoles press dossier published on its website when celebrating the 180th anniversary:
"Service moment becomes a feast for the senses. For the sight, just entering, a circus made up of a dozen cooks, silent and perfectly coordinated. To the ear, the orders and requests that are literally "sung" through a microphone and speakers aimed directly at the stove. For the sense of smell, the beginning of the meal that can be sensed from any corner. For the touch, furniture that hides historical details, with boots still preserved and a mosaic of hams on the ceiling. And for the taste, dishes like the suckling pig, bouillabaisse, rice dishes, cod, shellfish, entrecote, "suquet" and "zarzuela", as well as the essential special snails (caracoles) that made the place famous".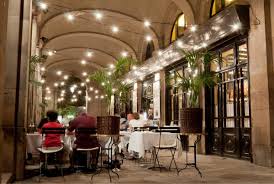 Siete Puertas
 Since 1836, the 7 Puertas Restaurant has offered "traditional Catalan cuisine that is more alive than ever".
A benchmark for restaurants in Barcelona, ??the emblematic 7 Portes Restaurant offers an extensive tour of traditional Catalan and Mediterranean cuisine. 186 years of history support a natural, generous and up-to-date cuisine, based on the local's products, without renouncing the contributions of international cuisine.
Located at Passeig Isabel II, 14, very close to Port Vell (Old Port), this traditional restaurant will surprise you. The atmosphere, the gastronomic offer and the decoration with a flavor of history and at the same time, full of current affairs.
Els 4 Gats
Located a 5-minute walking distance from the Hotel Continental Barcelona, ??on Montsió 3 street, "Els 4 Gats" is an emblematic restaurant that has a long and beautiful history, we share it here extracted from its website:
"June 12, 1897: This was the day that Pere Romeu and the painters Santiago Rusiñol, Ramon Casas and Miquel Utrillo opened "Els 4 Gats" in the basement of the Casa Martin from Montsió street. It was created in the image and likeness of cabaret "Le Chat Noir" in Paris in full effervescence of modernism. The origin of the name 4 Gats (4 cats) arose when Miquel Utrillo and Pere Romeu they were shaping the opening of the restaurant and commenting on them his acquaintances. The most repeated response was "four cats will come!"
"Els 4 Gats became a meeting point for cultural talent of those times and ideological center of the artistic avant-garde Barcelona. But not everything was thought and as Santiago said Rusiñol, the essential of life is "the food of the spirit" that Pedro
Romeo mirrored the food he prepared, being afterwards with the customers to energize gatherings in which "the world was fixed" and with the participation of famous people such as Gaudí, Joaquim Mir, Isidre Nonell, Ricard Canals, Adolf Mas, Manolo Hugué, Isaac Albériz, Enric Granados, Luis Millet or Ricard Opisso among others".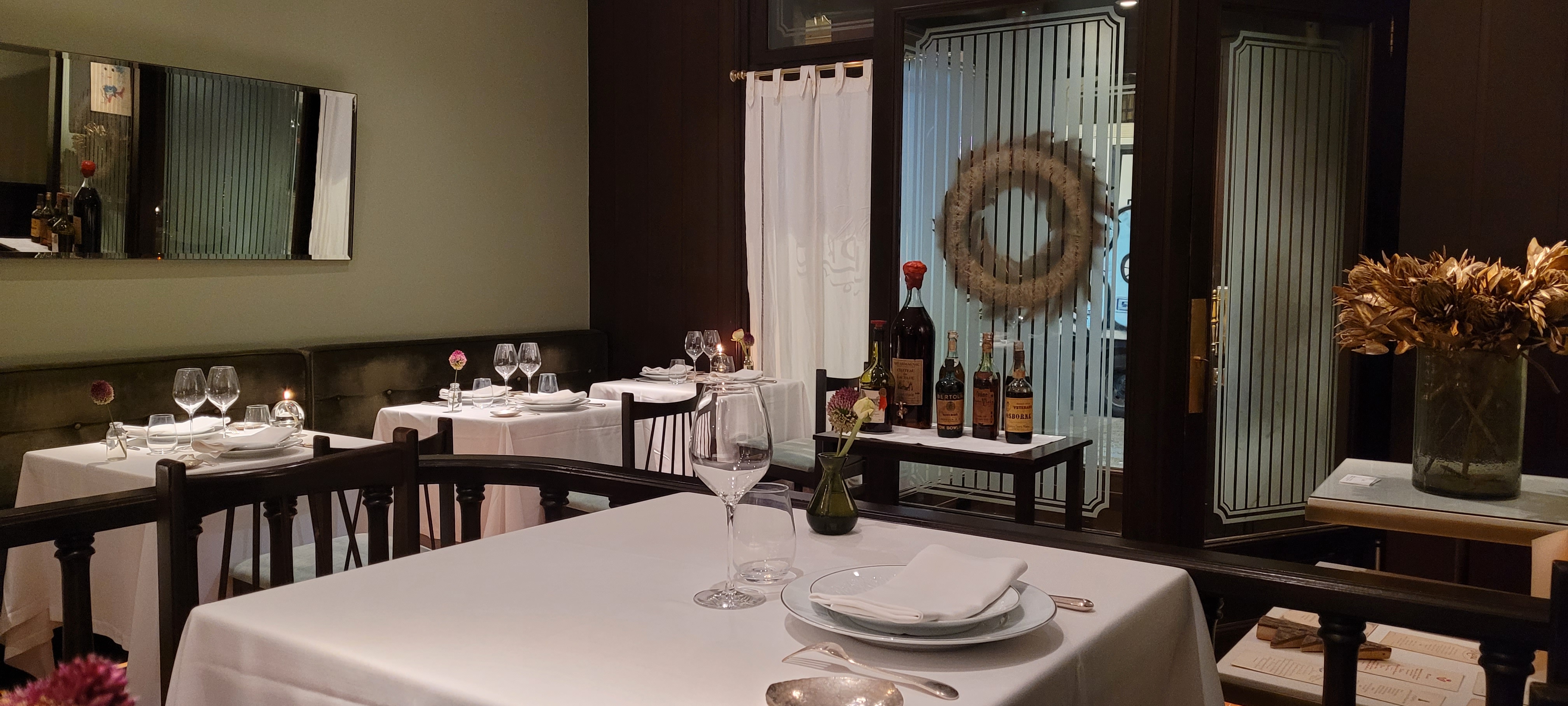 Ca l'Isidre
Located at Carrer de les Flors 12, in the heart of the Raval neighborhood, it is a family run restaurant with more than 50 years of history.
As its website says "1970-2023: Ca l'Isidre opened its doors in 1970 as a restaurant serving Catalan-Mediterranean market cuisine where seasonal produce was the protagonist.
For more than 50 years, every morning, its founder Isidre Gironès has gone to the Boquería market in search of the best products of each season to prepare exquisite recipes of traditional Catalan cuisine.
The know-how of Isidre and his wife Montserrat have made Ca l'Isidre a benchmark in Barcelona, ??earning the loyalty of a public with an excellent taste for good gastronomy".
Local gastronomy and family run restaurants: the great enjoyment of your palate!
Enjoy and savor the historical and emblematic gastronomy of our beloved Barcelona! All your senses, your beloved ones and your soul will thank you!