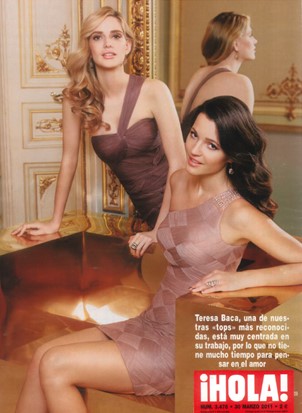 Continental Palacete: The perfect location for your shootings and showrooms
A wonderful place for your photo shoots and your showrooms
Did you know that the Freixenet ad "Celebra tu Ritmo" was recorded in the Centennial Hall of the Continental Palacete?
The lounges and the light of the Continental Palacete make it an ideal place for fashion photo shoots, accessories and for reports so that your clients can be photographed in a splendid place.
Here we invite you to relive the great moment of a magical Christmas party with Freixenet! Enjoy it!

Vogue, Woman, Hola, Lecturas have also chosen our hotel for their reports with famous faces
An adaptable space that does not need too many retouching and that gives your reports a distinguished, different and very unique stamp.
Furthermore, the current situation makes it easier for us to carry out the sessions with total safety and comfort. The Hotel has taken all preventive security measures to guarantee the well-being and health of all.

Special Showrooms
And if you want to expose your new collection or your products to an exclusive selection of customers, we are your space
Our Versailles suites are ideal for gathering clients in very small groups while enjoying a good Catalan cava and something else.
With views of Rambla de Catalunya, a marble fireplace, chandeliers, walls with gold moldings and huge mirrors, original frescoes on the ceiling, a thousand and one details that will dazzle you.
Make your showroom at the Continental Palacete! You will provide a wonderful memory to your clientele and you will take a memory and some unique photographs!

We offer your stay free!
If you organize your showroom or your photo session at the Continental Palacete we give you the possibility that you can stay the night and enjoy being with us to the fullest.
Remember that we are located in the best corner of Rambla Catalunya, the main floor with balcony and small tables from which to observe life on the street you will love them!
What are you waiting for?
Call us to receive more information and all the details you need, we will make it easy for you!
Ah! And at this time of health crisis, we have very special offers that will surprise you.
See you soon and thanks for reading!