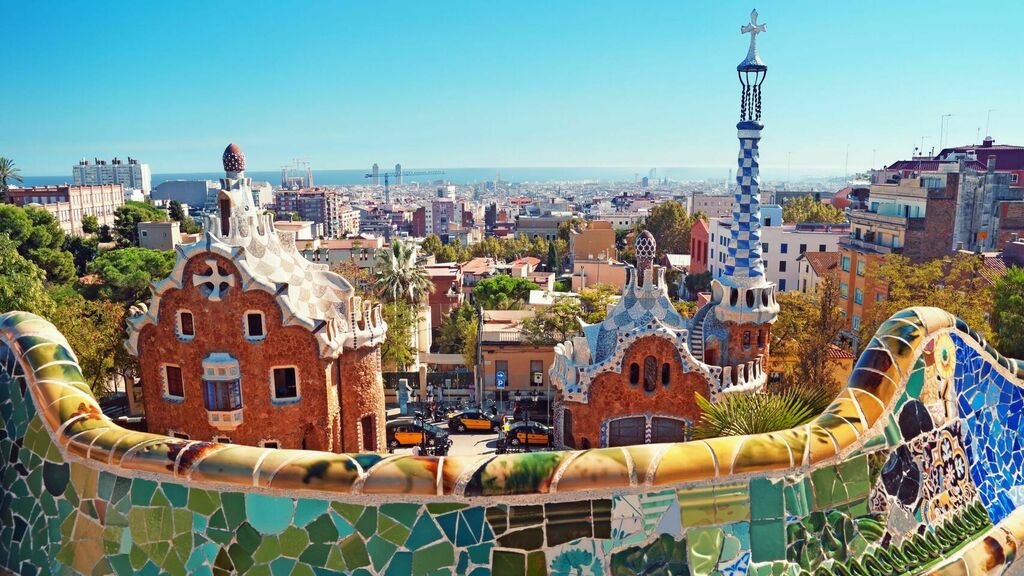 Winter Weekend in Barcelona
Barcelona Getaway Guide
From Gaudi and gothic to cava and culture, our winter weekend guide is designed for the perfect Barcelona getaway. We've chosen some of our favourite destinations that are perfect for first-time Barcelona visitors and capture the essence of the Catalan capital. Best of all, winter is Barcelona's quiet season, so you can soak it all in, enjoy some great Barcelona getaway deals, and avoid the queues.
DAY ONE
Plaça de Catalunya and La Rambla
Start your day the right way with the generous buffet spread at Hotel Continental.  Whether you're an early riser, or you prefer a longer lie in, the hotel's delicious buffet is a 24-hour spread of all-day dining favourites.
There's nowhere better to begin your Barcelona exploring than in its centre, Plaça de Catalunya. The meeting point for Eixample and the Old City and the start of the famous La Rambla is much more than a convenient hub for discovering the rest of the city. The central square is surrounded by shops and sculpture, inviting you to explore your way from the upside-down staircase commemorating Francesc Macià to the endless escalators of El Corte Ingles.
One of the world's most popular and charming pedestrian-friendly shopping streets, La Rambla is a must for any Barcelona getaway, and walking it on a winter's morning is one of the best times to visit it. You'll avoid the crowds and have more time to experience some of the street's top attractions from impressive buildings that are home to equally impressive eateries and hotels to easily missed details like the fabled Font de Canaletes.
Escribà, La Rambla and La Boqueria
Stop at Escriba La Rambla where the stained-glass, wrought iron, and mosaiced front of this iconic building is as delicious as the pastries inside. For over a century four generations of the Escriba family have been creating the sweetest delights here, and it's almost impossible to leave empty handed.
A one-minute walk from pastry heaven, will get you to 'the world's best market'. A big claim for anyone to make, but La Boqueria's 200 plus traders, incredible diversity of products (from exotic fruits to ocean-fresh fish) and history dating back to 1836 gives them the credentials to back it up. Wander the walkways, pick up something savoury to complement your Escriba pastry, and then find a quiet spot nearby for a delicious takeaway lunch.
Barri Gòtic
Spend your afternoon exploring the Gothic Quarter and Barcelona's Old Town where the buildings date back to the 13th century and there are remnants of Roman history that are nearly 2000 years old. The appeal of Barri Gòtic is in the narrow medieval streets where every fairytale building is home to a craftsman or a café.  A highlight of the area is the Barcelona Cathedral. This 700-year-old masterpiece might not be as famous as the Gaudi designed Sagrada Familia, but is very special in its own right. Discover the secrets of its gardens, gargoyles and even its geese during your Barcelona getaway. As you wander your way through the cobbled alleyways, you'll find plenty of cosy bars to stop off for a cortado or a cava.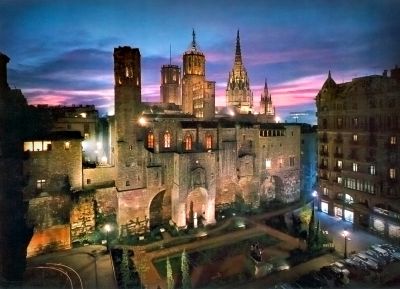 DAY TWO
Park Güell
After a great night's sleep in the heritage surroundings of Hotel Continental Barcelona, it's time to get better acquainted with Barcelona's most famous son, Antoni Gaudi. Ride the L3 Metro and the 116 bus to the gates of Park Güell and step inside a magical world of sculpture, garden design, architecture, and mosaic. Much of the park is free and open to the public, but to explore it all it is strongly recommended to book tickets in advance. And while this park is one of Barcelona's most visited attractions, they've put in place sensible and safe social distancing measures and hygiene precautions for peace of mind. Go early to enjoy it at its quietest and prepare to spend at least a few hours exploring the park highlights. From the buildings to the benches, you'll leave the park appreciating the genius of Gaudi as he harmonised nature and sculpture in a way only he could.
Passeig de Gràcia and Casa Batlló
After a morning walking through 'Gaudi's garden' head to Passeig de Gràcia and stop off for lunch at one of the neighbourhood's many cafés and eateries. After a leisurely lunch, or perhaps a siesta back at Hotel Continental, make your way out onto Passeig de Gracia where you can mix some architectural-appreciating with stylish-shopping. You won't have enough time to explore all the impressive buildings in the Gracia area, especially when the temptation of flagship stores is hard to resist, so we recommend you visit at least Casa Batlló. Nicknamed the house of bones, Batlló's organic, almost skeletal design, says goodbye to straight lines and replaces them with natural curves all the way from the chimneys and the ceilings to the stained-glass windows on the ground floor.
La Sagrada Família
As the sun starts to get low in the sky, it's time to visit the last stop on our Barcelona getaway, La Sagrada Família. Monumental in the truest sense, this is unarguably one of the most impressive buildings on the planet, and even if you don't have time to explore the interior, admiring it from the outside is something you won't forget from your Barcelona weekend. Under construction from 1882 the towers of this UNESCO World Heritage Site reach up into the sky and look even more mysterious and magnificent at moonrise.
Explore some of the neighbouring streets to find a quiet bar or tapas spot for the perfect end to your Barcelona weekend getaway.
 Stay and Save
Two choices, two great locations, one great service level. The Hotel Continental Barcelona and Hotel Continental Palacete not only offer the best Barcelona central locations, but they're also helping lead the way in being COVID safe. Awarded as a Guard Hotel and able to stay safely open throughout 2020, Hotel Continental has put in place stringent protocols to make sure they can offer great hospitality without safely. And with the Barcelona & You: Friends For Life getaway deal, you can save up to 20% off the best rates and still enjoy their flexible cancellation guarantee.