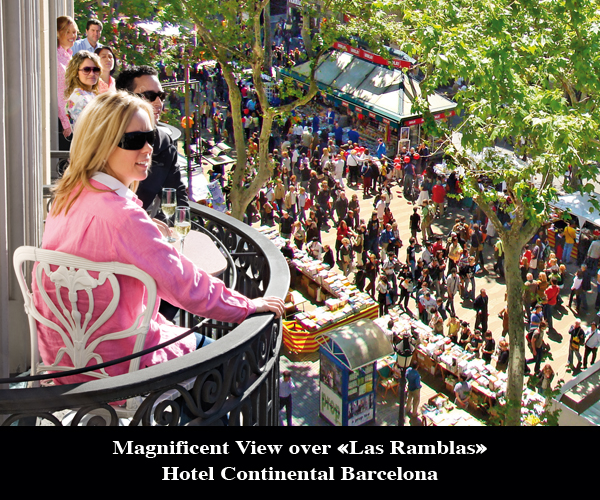 In real state and in hotels, it is normally LOCATION, LOCATION, LOCATION! But you've got more than that! – Staff, staff, staff, Silja, Peter, and all of the others have been great! J.M., you run a great "ship"; SKÅL! – Jim and Claudette , Skål Intl. San FranciscoMr. Peter, Thank you so much for all your help. Friend Room 259 Megan & Clark
Great!! Again. Many thanks for another lovely stay. We will be back. Grace & Eric. Vancouver, Canada.
Found on booking.com and what a find! – Location, rooms, service… Yes, we loved your hotel – hopefully we will return to Barcelona and stay here – We will definitely recommend this hotel to our friends! Judi & Ed C. – Cleveland, OH
Castello delle Principesse, comodo e piacevole." By Enne.