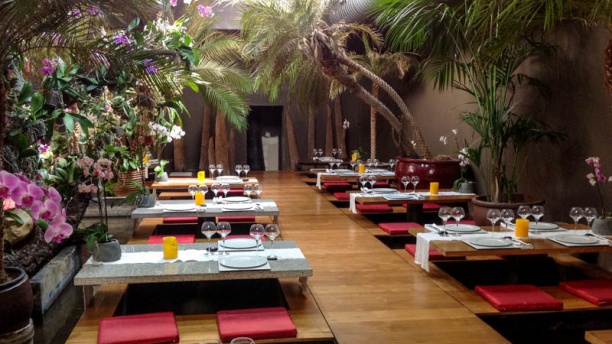 TOP 5 Romantic Restaurants in Barcelona
Our February Top 5 recommendations are bursting with romanticism.
This month, we introduce you a Top 5 List of ideal restaurants to spend a romantic and unforgettable soirée with him or her.
Thai Barcelona Because of its Asian-inspired décor.
Torre d'Alta Mar Because of its views from the very top of the old Port Cable Tower.
Speak Easy Because of it mystery and anonymity.
Brasserie Flo Because of its updated French cuisine.
Indochine Ly Leap Because of its amalgam of aromas, sounds and sensations unique.
Barcelona is offering 5 lovable restaurants with divine delights for the palate.
1. Thai Barcelona (Thai Gardens) in Diputació, 273. Eixample District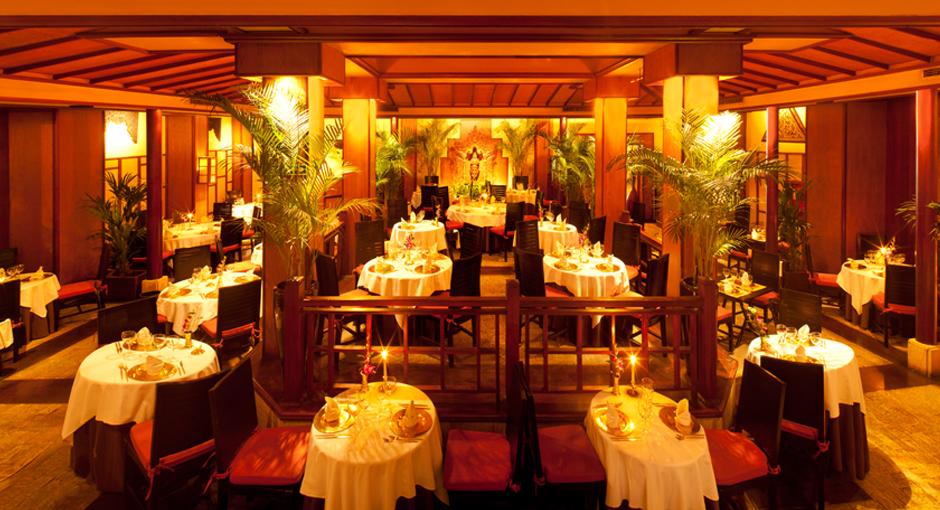 To be sent back to ancient Thailand and surrounded by its Asian décor and gastronomy is now a luxury in the reach not only of the well-lined pockets.
An approach to the best kept secrets of the Siamese cuisine: The Kai Satee (Satay gai-chicken satay) will treat your tastebuds to a culinary exploration of peanut, curry and coconut flavors. The Vermicelli Salad, this delicious noodle salad is fresh, spicy and zing delight and can be enjoyed for any meal of the day.
Pad Thai, the ultimate street food traditionally cooked. This Thai rice noodle dish is dry and light bodied, with a fresh, complex, balanced flavor.
2. Torre d'Alta Mar in Pg. Joan de Borbó, 88. Ciutat Vella District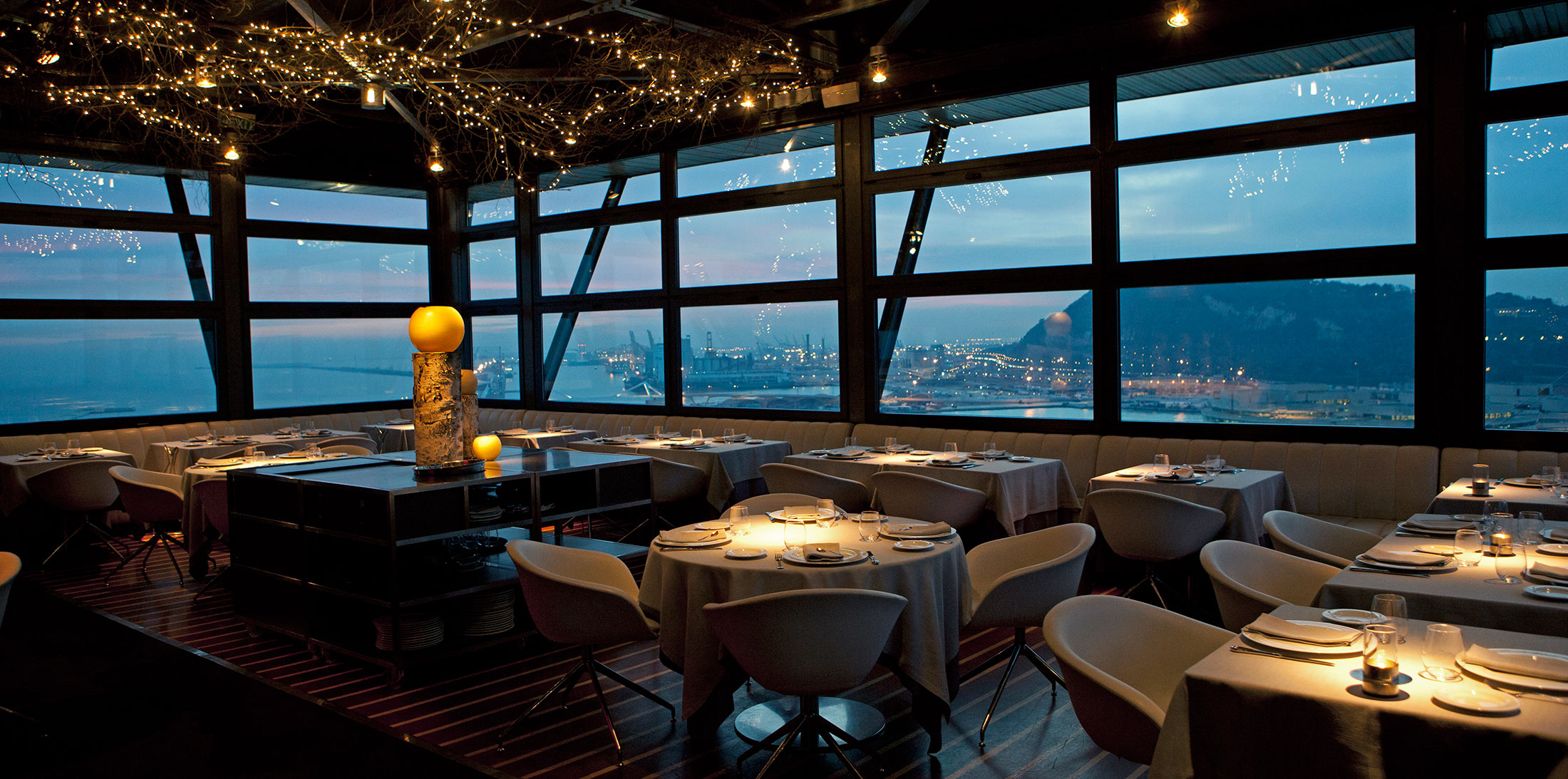 Crowning the former cable car tower in Port Vell, this 75m high restaurant provides the dinner with an unrepeatable panoramic view of Barcelona. Look down on the city while enjoying some of their star dishes: Salted duck foie-gras with flowers, fruits and Sauternes gelatin, Creamy rice cooked and served with shrimps or Cod and edible crab roll with olive oil pearls and flying fish caviar.
3. Speak Easy in Aribau, 162. Eixample District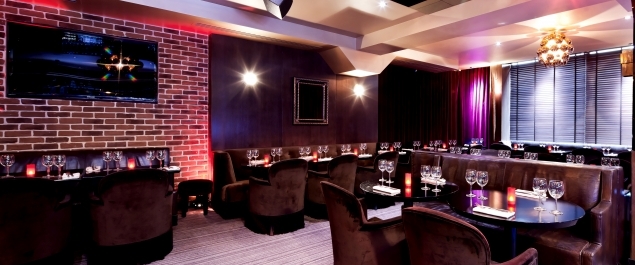 Do you fancy a night away in an intimate and cozy warehouse? Secretly stashed in the former Dry Martini commodities storage building, the Speak Easy restaurant by means of its emplacement plus its inner distribution relives the Chicago and New York clandestine kind of establishments which were so popular during the Prohibition in the US.
Enjoy in a paradoxical public privacy their Tomato Carpaccio or their Homemade Mushroom and Shrimp Ravioli. Also, the Waldorf salad with lobster and the Sirloin Steak Tartar in Dry Martini style are a must tasting.
4. Brasserie Flo in Jonqueres, 10. Ciutat Vella District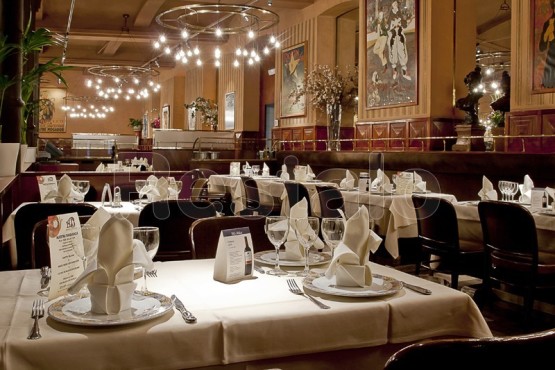 Right next to the architectural pearl of Catalan Modernism Palau de la Música (The Palace of Music) an XVIII century solid wooden portal will lead you to Brasserie Flo.
This emblematic restaurant has been able to keep their original Parisienne style and atmosphere while also to adapt to today's demand without turning its back on its roots. A concept which is reflected on its prestigious French cuisine with a hint of creative Mediterranean style.
Let yourself be tempted by their: Girona Duck Foie-gras, Sea risotto with lightly smoked mushrooms, French oysters, Duck breast with red fruits tatin and Grilled Beef Brochette.
5. Indochine Ly Leap in Muntaner, 82. Eixample District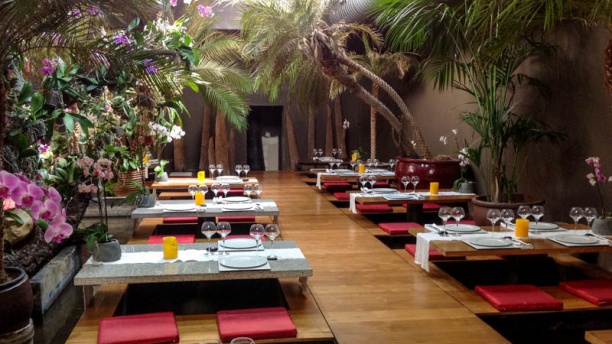 Built on the desire to bring back his childhood, Ly Leap has moved one piece of his Cambodia homeland to Muntaner Street, in Barcelona.
Indochine Restaurant, with its oriental cuisine inspired by ancient relatives of the owner, offers not only a wide variety of spicy and bittersweet flavors but also a thousands of aromatic sensations of coconut, turmeric, ginger, mint and other exotic ingredients.
Plunged into the rainforest, among little water channels one can enjoy some of the Indochine culinary jewels: Clam Chowder, Caviar Limes (a.k.a Finger Limes), Lamb wrapped in vine leaves with plum sauce and Green Mango with caramelized pork.
ACCOMODATION + CAVA + BONBONS + FREE Buffet 24/7.
Do you want to make a short break with your partner in Barcelona? Pink Decor rooms and romantic details for both of you. Come and enjoy an unforgettable romantic escape! WIFI and Internet access include. Non refundable. Pre-payment in full charged at time of booking.