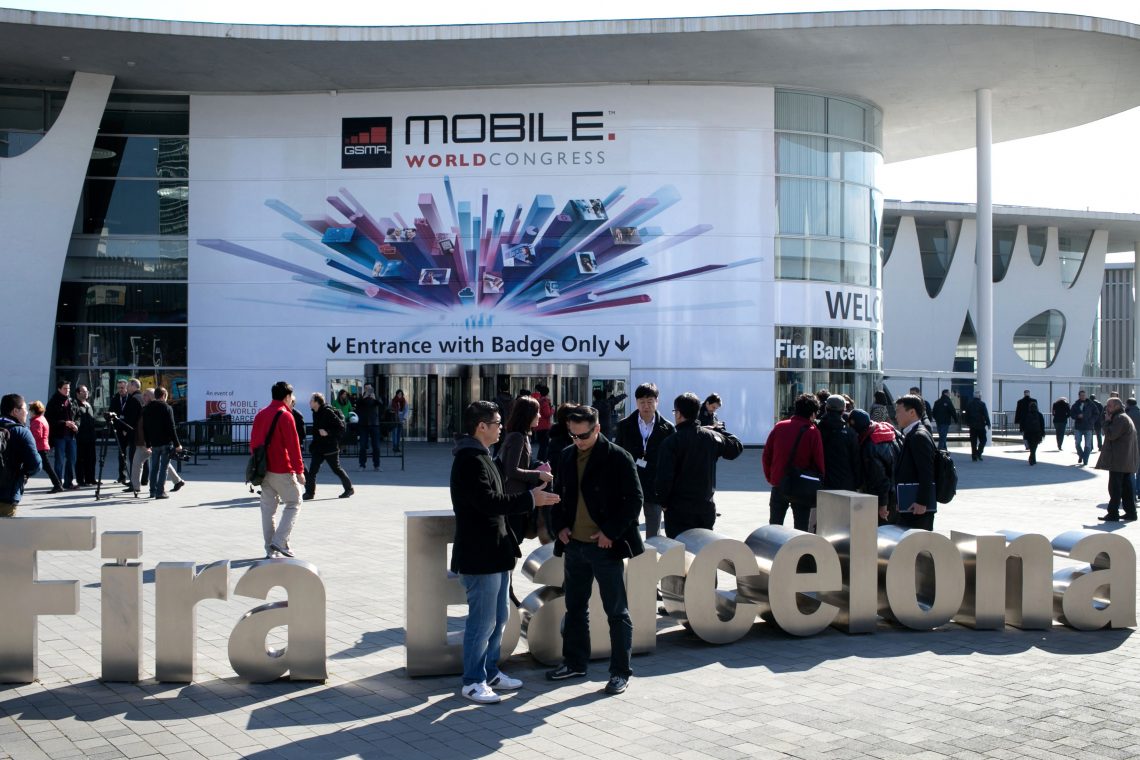 Three world congresses leaders in their sectors meet in Barcelona in 2021!
Mobile World Congress, ISE (Integrated Systems Europe) and See Food Congress 2021 world events in Barcelona
We celebrate that three world relevance congresses meet in Barcelona next 2021. Without a doubt, great news for our sector and for Barcelona!
We would like to share with you in this post why they have chosen Barcelona, when they will take place and how they will develop taking into account the current situation. So you will no longer have an excuse to prepare your bags!!
The organizing companies have made ag great effort to ensure the protection of visitors and exhibitors.

Mobile World Congress (June 28 – July 1, 2021)
As you probably already know, the Mobile World Congress was the first event in the world, which on its own initiative and without any coercion from any government, voluntarily decided to cancel the 2020 edition of its annual congress. One of the most important events on the planet at the economic, social and cultural level.
Now we are happy that the organizer: GSMA has confirmed the event for 2021, specifically from June 28 to July 1 and that it will be held in our city under the motto "Connected Impact". Definitely great news!
The GSMA Association is an organization of mobile operators and related companies, dedicated to supporting the standardization, implementation and promotion of the GSM mobile phone system. It has approximately 800 mobile phone operators as members and more than 200 related companies.
The organization defines the Catalan capital as the one that never disappoints! During the days of the congress, before or after work, you can enjoy relaxing and exploring the city: excellent food, world-renowned cultural events and attractions and shops with their own unique personalities where you will find everything you are looking for! In addition to a fantastic cultural and leisure opportunities that the city offers.

ISE: The Integrated Systems Europe (June 1 – June 4, 2021)
Another of the most important events worldwide is the ISE: "The Integrated Systems Europe" that will take place from June 1 to 4 at Fira de Barcelona.
ISE is the world's leading trade fair for the integration of commercial and residential audio-visual systems. An essential exposure for the audio-visual (AV) channel and the end users it serves.
For the first time, ISE 2021 will become a blended event, a digital part online and a face-to-face part that will allow an even greater impact of this important meeting.
For more than 15 years, ISE has been the world's largest professional audio-visual and systems integration fair. And ISE 2021 is no exception, it will continue to be the ideal platform to launch products, engage with global brands and define the future of the AV industry. For the first time it is celebrated in Barcelona.
We share the video "Barcelona: Sharing the excitement" that the organization has produced to spread the excitement of this important event, for the first time, in Barcelona. Thank you very much for choosing us!

Sea Food (April 27 to 29, 2021)
The world's largest seafood exhibition moves to Barcelona, ??starting with the 2021 edition.
According to the organization, Barcelona has been chosen for being a key international destination for commercial events and an important fishing centre in Europe. Its strong hotel offering will provide attendees and exhibitors with considerable value for their investment and a larger, more modern venue that will present long-term growth opportunities. Its vibrant coastline with a variety of options for hotels, restaurants, renowned cultural attractions, markets, outdoor activities and a lively nightlife, are the elements that the organization highlights as very attractive.
The decision is the result of extensive market research based on feedback from exhibitors and attendees over the years and an evaluation of top destinations in Europe. Barcelona's strong hotel offering will provide attendees and exhibitors with considerable value for their investment and a larger, more modern venue will present long-term growth opportunities.
Each year, Seafood Expo Global / Seafood Processing Global continues to break records in terms of total attendance and exhibition space. The latest edition, in 2019, welcomed more than 29,000 buyers and suppliers of seafood from all over the world with more than 2,000 exhibiting companies, making it the largest and most successful event in the history of the exhibition.
We are waiting for you at Continental Barcelona and Continental Palacete!
We hope we have managed to infect you with the desire to come to Barcelona and participate in these important congresses. For our part, we are very happy to receive you, take care of you and make your days in our city totally wonderful!
See you soon!!