The Volta de Catalunya 2017: Stages and Disruptions to bus services

Just five days ago it took place in Calella (a seaside town on the Costa del Maresme, 58 km northeast of Barcelona) the kick-start of 97th edition of Volta de Catalunya –Tour de Catalunya 2017- the oldest cycling race in Spain (1911) and the fourth worldwide behind such events as the Tour de France (1903), Tour of Belgium (1908) and Tour of Italy (1909).
To date, 5 stages of this 97th edition have been completed, following the rhythm of one stage per day.
Historically, the cyclist with the most victories of the Tour of Catalonia is the Spanish Mariano Cañardo Lacasta (1906-1987), known as El Catalan de Olite. Cañardo won the Tour on seven occasions, which is a record yet to be beaten. In addition, it was second in two other editions and third also another two years. He won a total of 19 stages in the Catalan competition.The Volta de Catalunya is composed of 7 stages, each of which runs through a different section of the Catalan territory.
Calella – Calella of 178,9km (North Catalonia)
Pla de l'Estany (Banyoles – Banyoles) of 41,3km (North Catalonia)
Mataró – La Molina (Alp) of 188,3km (North-center Catalonia)
Llívia – Igualada of 194,3km (North-West Catalonia)
Valls – Lo Port (Tortosa) of 182km (South Catalonia)
Tortosa – Reus of 189,7km (South Catalonia)
Barcelona – Barcelona of 138,7km (East Catalonia)
Each one of them is traced along 7 different regions of Catalonia, cross county and national roads, dozens of feet pedaling cross rivers, towns and cities. Winner of the Tour of Catalonia is the one who rides the 7 stages in the shortest possible time. Thus, no cyclist can be claimed the winner of the Volta for being first in Calella or La Molina.
Disruptions to bus services
The Volta Ciclista a Catalunya will take place on Sunday 26 March, causing disruptions to bus services in the streets it goes along.
Time
From 7.00 am to 2.30 pm approximately
Route
Route: it starts in Avinguda de la Reina Maria Cristina and goes through Plaça d'Espanya, along Carrer de la Creu Coberta, Carrer de Sants, Carrer de la Riera Blanca, Travessera de les Corts and Carrer de Collblanc. It comes back along Avinguda Josep Anselm Clavé, Carrer Doctor Soler i Torrens, Carrer Vall d'Arán, Avinguda del Remolar and Avinguda Onze de Setembre of Prat de Llobregat. Gran Via de les Corts Catalanes, Plaça d'Espanya, Avinguda de la Reina Maria Cristina, Avinguda de Rius i Taulet, Carrer de la Guàrdia Urbana, Passeig de Santa Madrona, Avinguda de l'Estadi, Carrer dels Vivers, Carrer dels Tres Pins, Carrer del Doctor Font i Quer and Carrer de Can Valero, Passeig del Migdia and Passeig Olímpic, Plaça de Sant Jordi and Avinguda de Francesc Ferrer Guàrdia.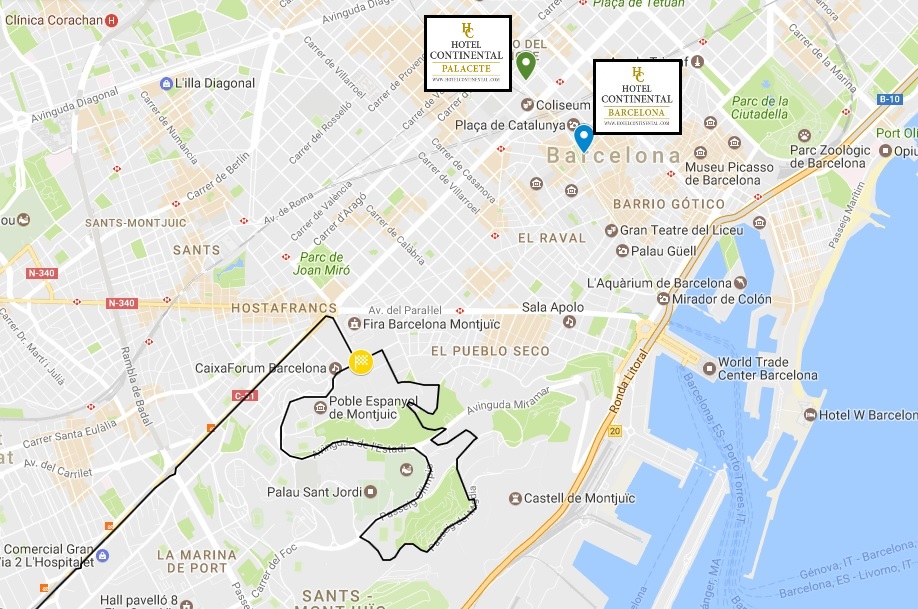 Buses affected that will be diverted or operate on a shorter route
Buses affected: D20, H8, H10, H12, H16, V7, 13, 37, 46, 47, 50, 54, 55, 57, 63, 65, 67, 68, 78, 79, 109, 125, 150 and 157.
More information
For more details, go to the Volta Ciclista a Catalunya website