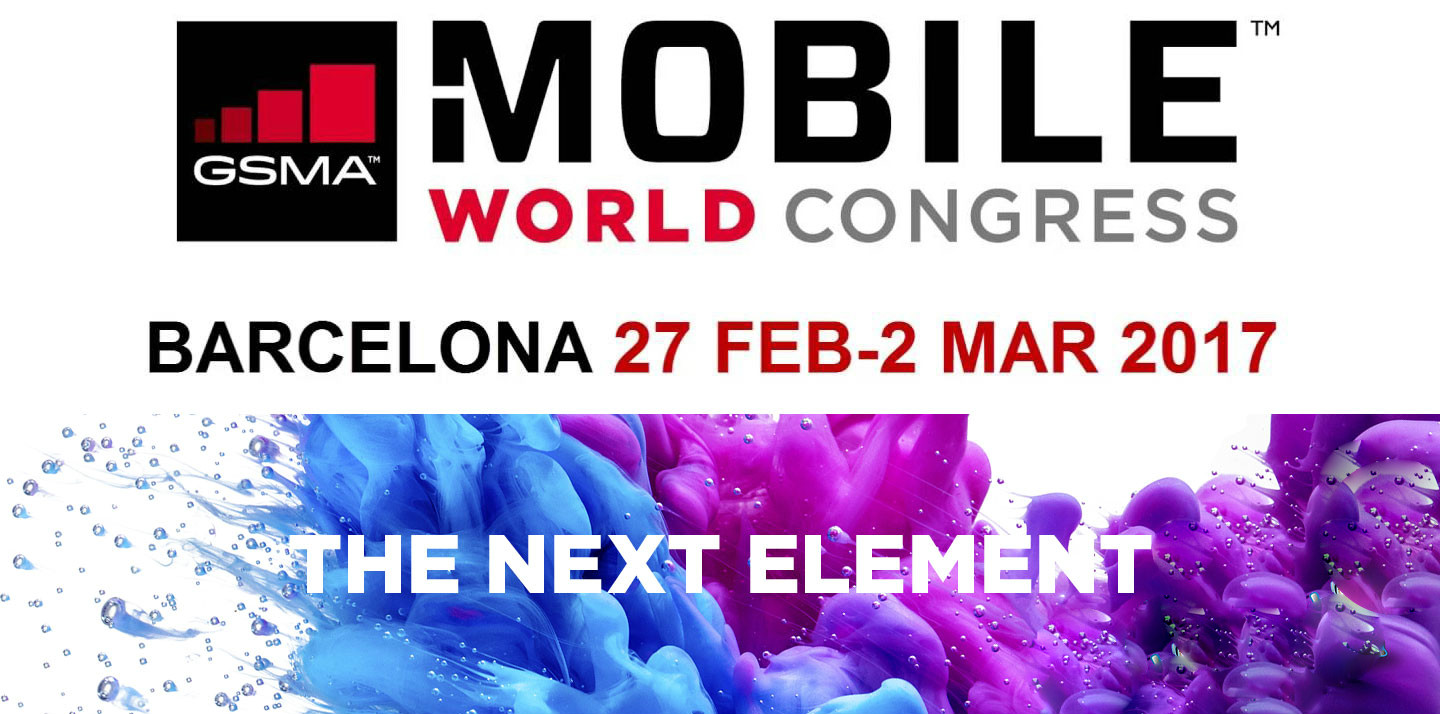 The Venue of Technology and Smartphones: MWC Barcelona 2017
The NEXT ELEMENT: The Mobile World Congress 2017 will showcase how the phenomenon of mobile is changing the foundation of today's world. You don't want to miss it.
In just 2 days, on February 27 to March 1 Barcelona becomes once again the technology capital of the world.
The GSM fair will celebrate its new edition of Barcelona Mobile World Congress 2017 (MWC Barcelona) – We make a small parenthesis to thank the assembly of workers of the Metro to lift the call for a strike during this event.
As usual and consistent, most events and conferences will take place in the exhibition site Fira de Gran Via, just 10km from Barcelona airport and 6 from the city center.

As luck would have it, in Barcelona are happening two events as antagonistic as complementary to each other at the same time and in the same place: the Carnival 2017 and the new edition of the MWC. Parallel as well, the venue of Montjuïc (Plaça d'Espanya) will be used as a novelty this year: the Youth Mobile Festival (YoMo)
The YoMo is an event promoted by the GSMA and the World Capital Barcelona that will bring together 20,000 young people and children from all over Catalonia and Spain, where they will be able to experience the most amazing and breathtaking science and technology in about 13,000 m2.
In the same way, also in Montjuïc will be held the 4th edition of 4 Years From Now (4YFN), a commitment to entrepreneurship in mobile technologies powered by Mobile World Capital Barcelona.
In no time Barcelona is putting together the final details ready to make the eleventh edition of the congress in the Catalan city a reality. A new record is set for 2017 with the participation of 105 Catalan companies, 68 of which will be present at the MWC through the exhibitors of the Generalitat which, for the first time, will dedicate a space to companies in the sector of drones. At first sight, the volume of Catalan participation does not seem too spectacular. However, if we compare these 105 companies with the 16 that were present in the first edition of the MWC in Barcelona in 2006, the MWC is confirmed as the biggest and best mobile industry event in the world that offers incredible networking opportunities to all.
From our Hotel Continental Barcelona and Hotel Continental Palacete to all our congressmen of this special occasion:
We wish you a happy MWC 2017 and a lovely stay with us.