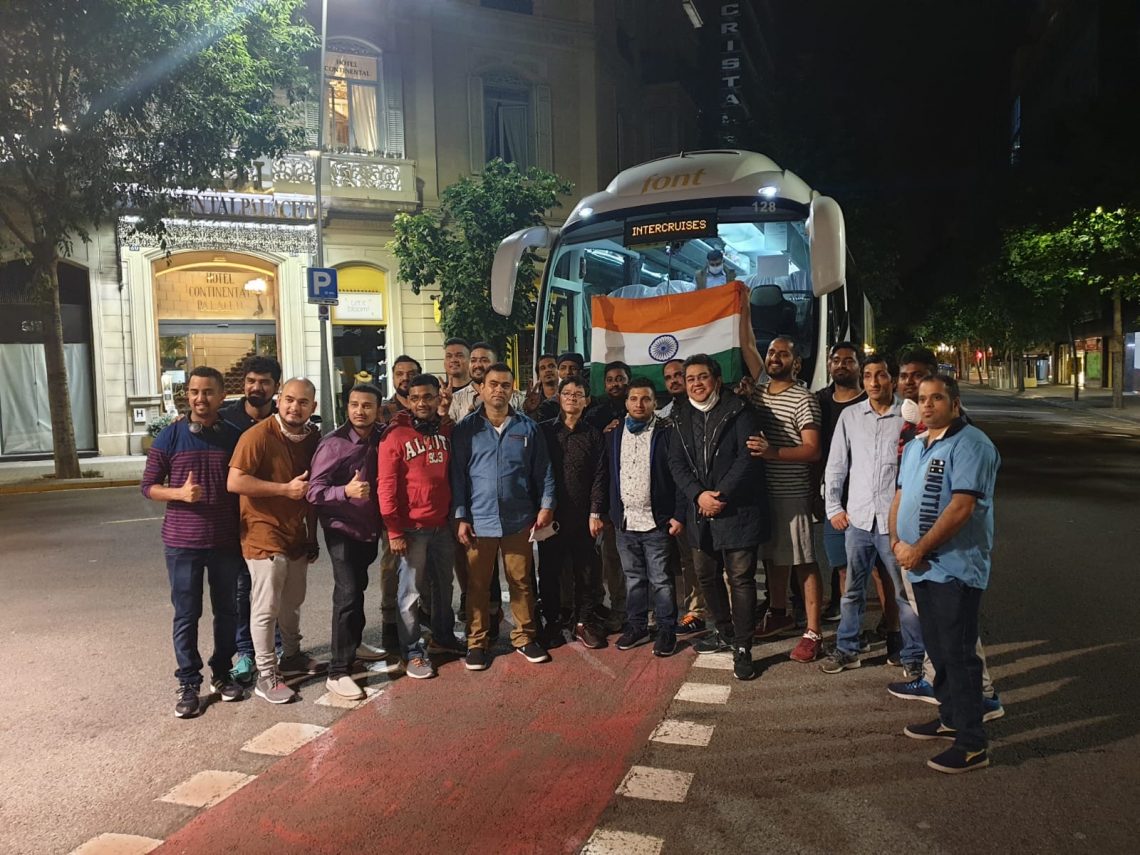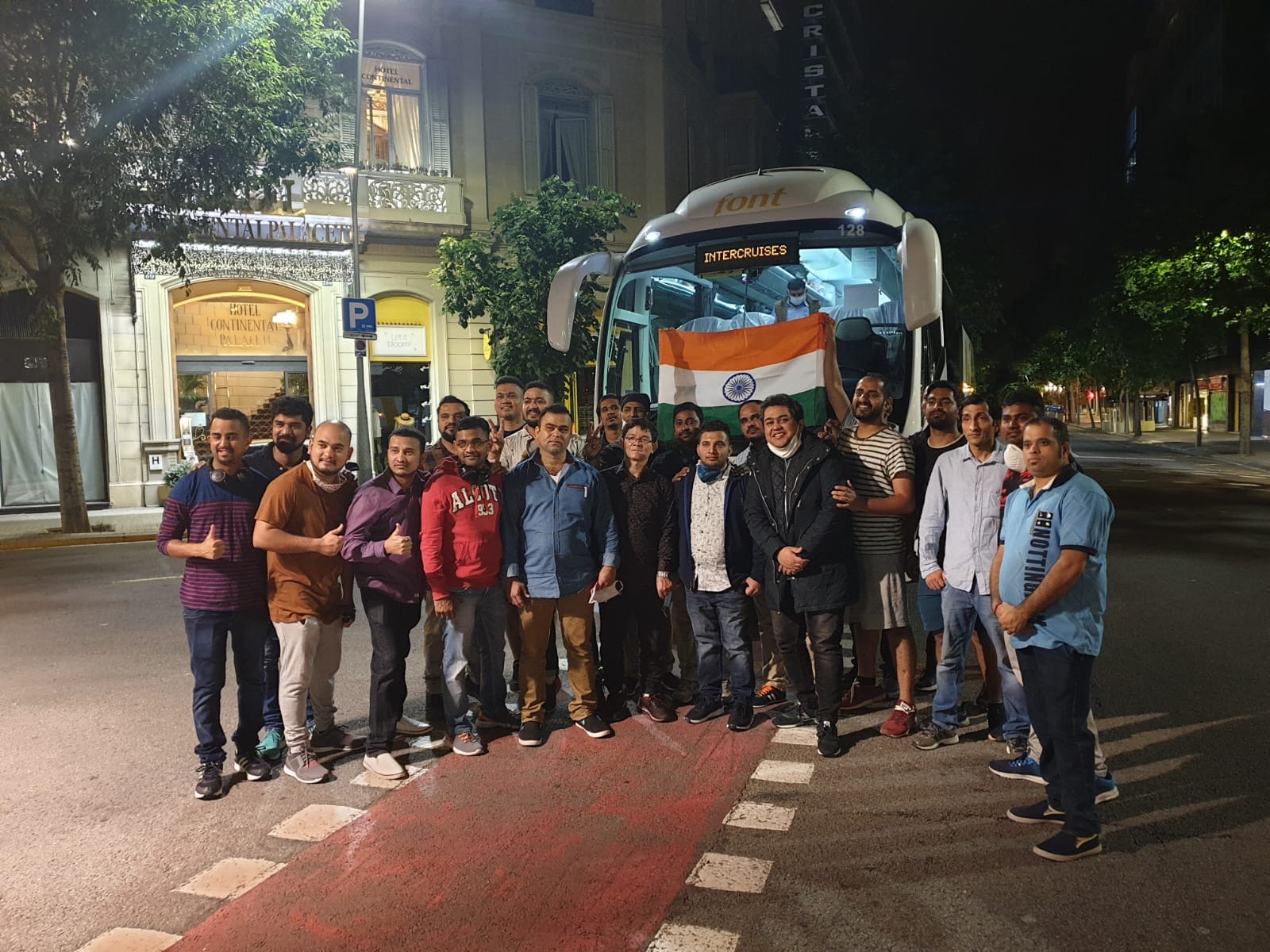 The emotional farewell of the Indian Group
"From the bottom of my heart, I am very happy to feel part of the family of the Hotel Continental Palacete"
This is part of the message that one of the members of the group from India sent us. 23 crew members who have been staying at our Hotel Continental Palacete for 71 days, coinciding with the confinement and closing of borders due to Covid19.
"I miss you and sorry if at any time we did not behave well or broke some hotel rules. But from the bottom of my heart, I am very happy to feel like part of the family of the Hotel Continental Palacete. A sincere thanks from the 23 Indians wishing you the best".
And this is how, after 71 nights in our Hotel, this group from India became part of our family forever.
Officially recognized as "Longest Stay World Record"
This is how José Maria Malagarriga, Director and Owner of the Hotel Continental, said goodbye in his letter of thanks addressed to each one of the lords of the group from India. We include it here to share it with you.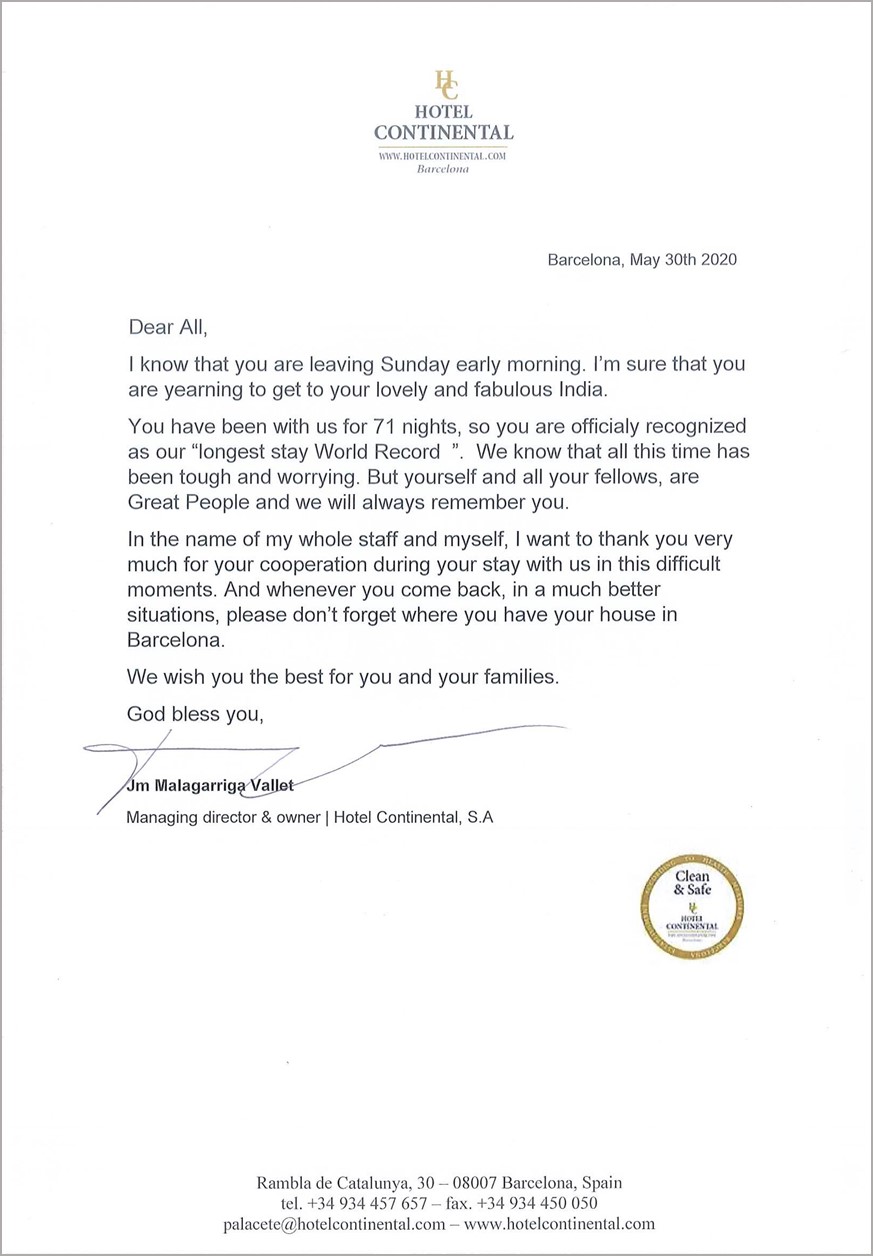 "Our vocation has remained intact during this difficult time of confinement. The responsibility of being a hotel on duty during the pandemic has not been easy, we have had to take extreme measures to ensure the protection of the team and our guests, and we have remained faithful to our commitment to service and customer service to make you feel comfortable and safe at this stage of confinement. We have offered accommodation to all those who necessarily needed to stay in Barcelona and we have done so with the social commitment that has always characterized us and offering accommodation at prices below its cost. It is something that runs in the family: we are hoteliers. We are moved by the vocation of service and unconditional dedication to our clientele", José María Malagarriga would like to highlight here these ideas.
Thank you very much, it has been an honour for Hotel Continental Palacete
They left last morning on Sunday, May 31. A bus waving the Indian flag came to pick them up at 4 in the morning to take them to the Madrid airport and from there, heading to Mumbai: their long-awaited home.
It has been an honour and a blessing to have been able to offer you our hotel during this hard time of confinement. We have felt accompanied and safe thanks to their responsible and polite behaviour. Guests and an unprecedented history for Hotel Continental in our 200 years of family tradition.
La Vanguardia echoes the emotional farewell
Last Monday LV published a review about the story…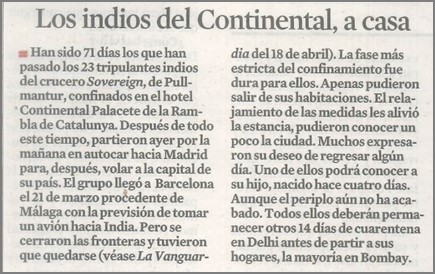 And, if you did not have the opportunity to read its previous report on April 18 "Twenty-three Indian crew members, confined for almost a month in a hotel in Barcelona", you can read it at this link.
And here you can read the interview published on our blog shortly after arriving at our hotel "Homage to our confined dear guests from India."
Have a nice trip home! Thank you very much and see you again!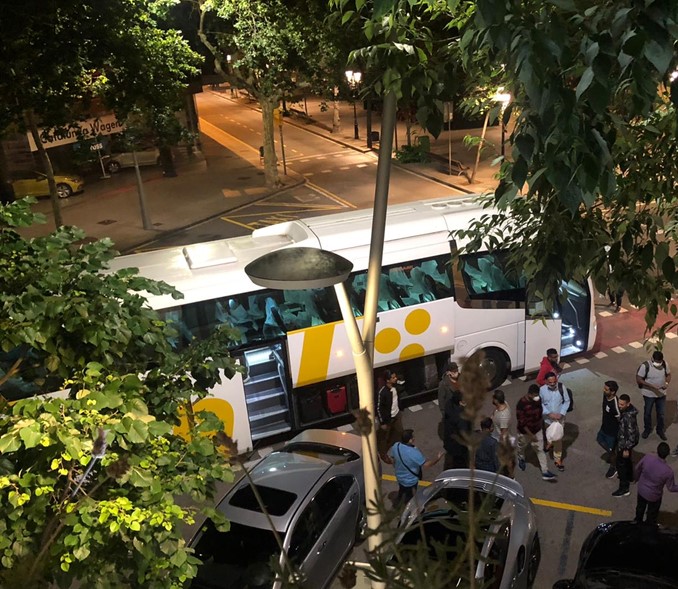 So Sunday ended this story that has brought us closer to a distant country: India. A wonderful country with endless colors, traditions, smells, cultures… a great wealth. We have had the privilege of sharing and enjoying a little bit of it thanks to this Indian group. It is wonderful to discover how humanity unites, recognizes and appreciates itself in times of difficulty.
We also would like to thank all, specially our team: receptionists, maids, maintenance, the catering company Gram Facility Services, and the neighbourhood police in the Eixample district for having been aware of us and our guests. To all, thank you very much for making it easy and giving all to make all perfect.
A big hug and encouragement to continue with #Love #Hope #Responsibility, #CommonSense and a #GreatSmile to continue to overcome this situation #Together.