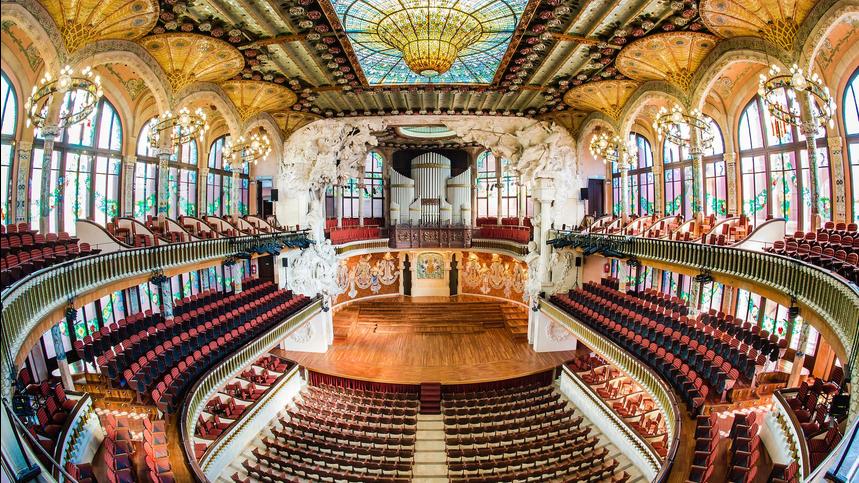 Our Beautiful Barcelona Guide
Top Spots for Out of The Ordinary Instagramable Photo Opportunities
You've seen the breath-taking Sagrada Familia, you've explored the mosaiced wonder of Parc Güell and you've filled your baskets at La Boqueria. What's next on your exploration of one of Europe's most beautiful cities?
Here's our collection of beautiful Barcelona spots, whether you're here on a budget break or a romantic escape.
1. Rose Gardens
In a district perhaps most famous for Camp Nou, Les Corts has a number of beautiful destinations that provide a quieter alternative to the stadium shaking noise at home fixtures. The Parc de Cevantes is one of our favourites in Pedralbes.
With less crowds than more famous parks like Parc Güell, more than 240 flower varieties and 10,000 rose bushes (during the annual rose show), from April to November, there is perhaps nowhere more beautiful in the city.
Relax on the lawns and explore the 9 hectares of garden. While in the area, take a moment for some architectural appreciation of the curves and columns of the Royal Monastery of Pedralbes with its 14th century gothic drama.

2. Hotel Couture
The Beautiful Barcelona Guide Top Spots for instagramable photos must highlight the nice Hotel Continental's gilded spaces have been the photo-shoot venue of choice for high-end evening wear and wedding dress designers including Rosa Clara and Pronovias as well as the setting for the famous Freixenet Christmas advert.
With large windows, golden details and sparkling chandeliers, it's classically glamorous. Don't let Hotel Continental's affordable room rates fool you, this is historic and elegant, as well as being located in one of the most central positions in the city.
While rooms can be hired for editorials and fashion shoots, guests planning on some evening glamour are welcome to capture their beautiful Barcelona moments in the hotel.
3. But First, Gaudi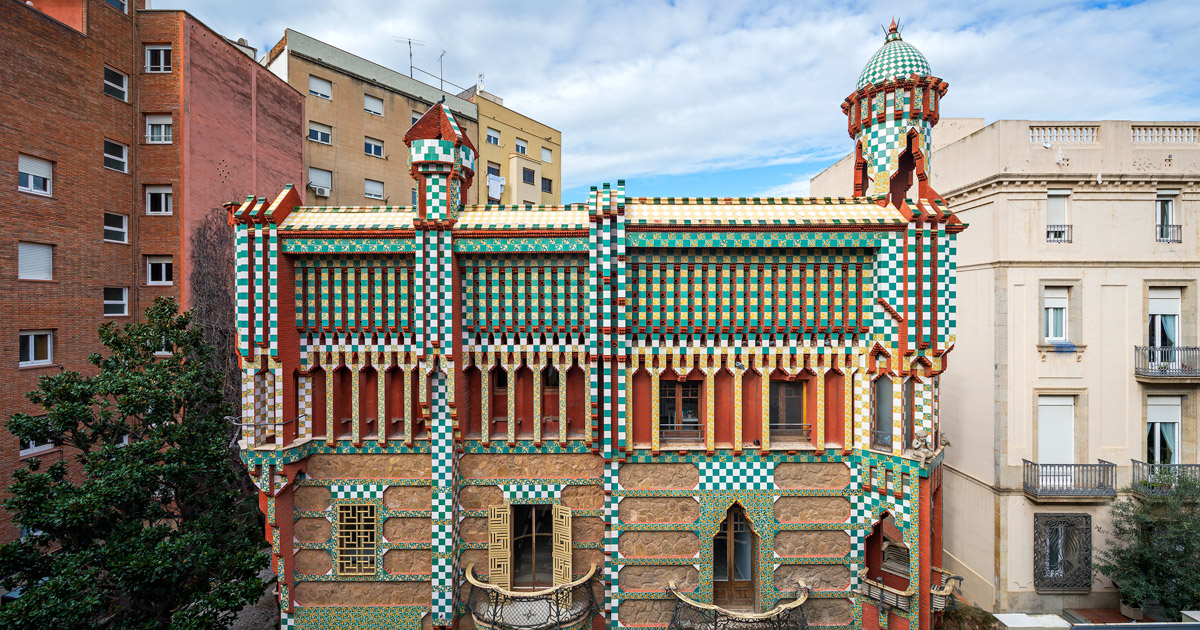 Only opening in 2018, Casa Vicens is Gaudi's first major architectural accomplishment. For visitors more familiar with buildings such as Casa Milà, the design of Casa Vicens gets to the roots of what makes Gaudi's work so special and is considered to be one of the first Art Nouveau buildings.
Located in Gràcia on Carrer de les Carolines, 20-26, this was built as a summer house in the mid 1880s for Manel Vicens a wealthy stock broker who allowed Gaudi to express himself throughout the design and construction.
Now as a museum and cultural space, this UNESCO World Heritage Centre and Time Magazine 'Greatest Places on Earth', is a must visit on your beautiful-Barcelona discovery.
4. Music to The Eyes
The Palau de la Música Catalana has for a little over a hundred years been one of the most beautiful places in Barcelona. This jewel of Art Nouveau architecture hosts concerts throughout the year and is open for tours.
Located in the pretty district of Sant Pere, the design highlight of the building is undoubtedly the stained-glass ceiling. The space is light filled and shows off the ornate sculptures, iron work, mosaics and design throughout.
It's a photographer's dream, but hard to capture the true majesty of the space. This is best enjoyed as a beautiful-Barcelona memory, along with one of the spectacular musical performances.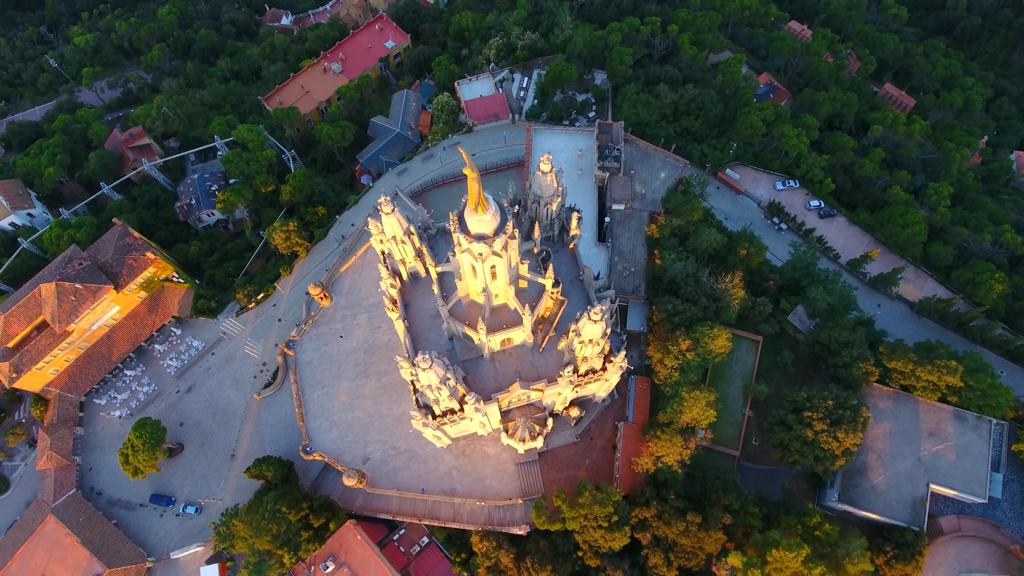 5. Tempting Views
Take Spain's first funicular up to the top of Tibidabo for the best view of the city. At a little over 500 meters, the mountain is home to a seeming juxtaposition of amusement park and Sagrat Cor Church.
The church itself fits well with the name Tibidabo, a biblical phrase that links to the story of Jesus being tempted by the Devil from the top of a high mountain.
And, while being offered all the kingdoms of the world might not be your experience from this viewpoint, the chance to soak in the views, be a big kid at the amusement park or explore Sagrat Cor are definitely a temptation.
These are the Beautiful Barcelona Guide Top Spots for instagramable photos that we suggest you.
We hope you enjoy a lot this beautiful Barcelona and share images in your intagram to dazzle your followers!