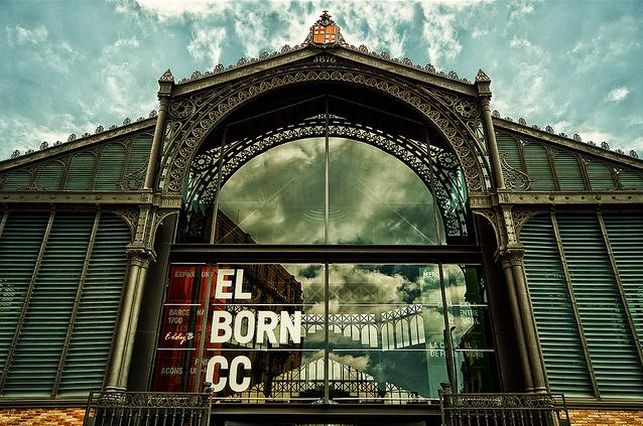 SUNDAYS ARE FREE IN BARCELONA: EL BORN CC I MEMÒRIA
There are no boring Sundays in Barcelona!
Our proposal for this Sunday in Barcelona is EL BORN CULTURAL AND MEMORIAL CENTER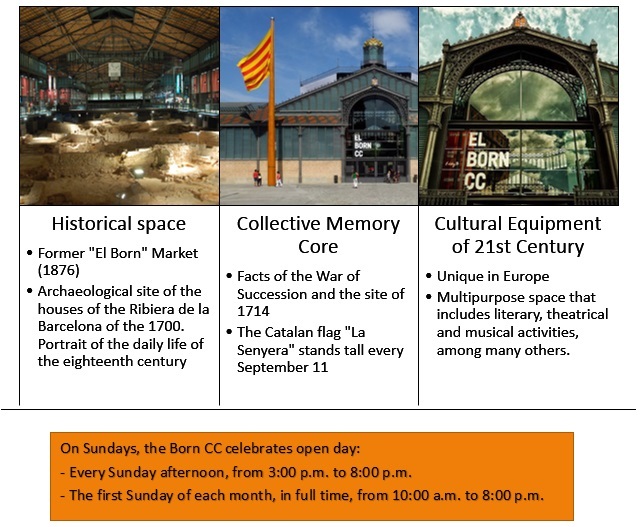 Why visit EL BORN CC I MEMÒRIA?
If you are keen on archaeological sites and getting to know the history of the city you are visiting or your own home place, the Born CCM is a must. It is a cultural space with museum that exhibits the ruins of the district of La Ribera in a restored market of 19th century.
The building of this former El Born Market (1876) hides in its bowels an archaeological site of streets and houses in Barcelona of the 1700s. The find was casual when the former market was being conditioned to become the Municipal Library of Barcelona.
In El Born CCM it is recalled the facts of the War of Succession and the siege of 1714, and the transcendent consequences they had for Barcelona and for Catalonia. In fact, during the Diada de Cataluña on September 11, a giant flag rises at the intersection of the Paseo del Born and the Plaza Comercial, the main door of the old market. The mast measures 17.14 meters, which coincides on the date of the fall of the city before the troops of Felipe V.
Cultural equipment of the 21st century unique in Europe. Multipurpose space that includes literary, theatrical and musical activities, among many others.
Activities for children and families:
"El Bornet" is a space in the calendar of the Born CC i Memòria dedicated to children and families. It has a children's and family programming for all periods of the year. Cinema, shows, concerts, workshops and games … an endless number of educational and cultural activities that will turn your insipid Sunday into a very entertaining family day.