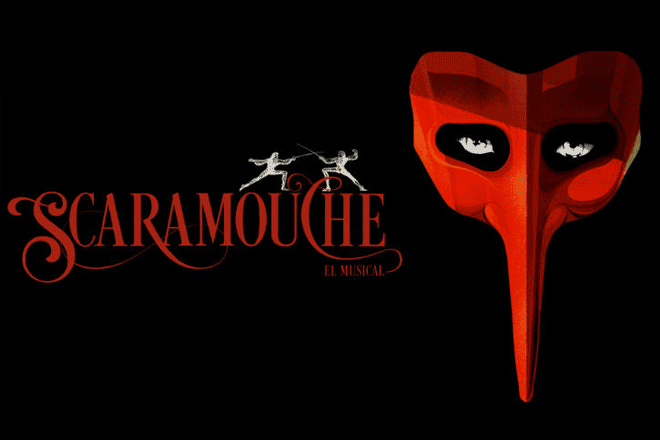 Literally meaning "small and quick quarrel", the Catalan Theatre company Dagoll Dagom fine-tunes the thrust in this new musical, a homage to the swashbuckling film with the French Revolution as a backdrop.
Two swordsmen perform a millimeter choreography on stage. Swords caress, feet dance, arms defying gravity. The public does not lose detail, sitting on the edge of the chair, in a throbbing silence. If either of the swordsman had used his sharp weapon towards the sitting area, he could cut off the tension at that moment.
Mighty good. Scaramouche is a comedy musical directed by Joan Lluís Bozzo and starring Toni Viñals, Ana Sanmartín, Ivan Labanda and Mireia Mambo. It is based on the novel by the same name by writer Rafael Sabatini, which was put on film in 1952 by George Sidney with Stewart Granger as the true protagonist.
No room for spoilers, Rene and Louis the two twin brothers in Scramouche, separated from their childhood, live a series of adventures that culminate in a trip to Paris. In a historical context of revolution, Sacaramouche, a masked hero, will become the defender of the people facing the French aristocracy.
In our Hotel Continental Barcelona and Continental Palacete, located in the center of Barcelona a few minutes from the Victoria Theater, you will find all the information. Also, you can buy the tickets in: