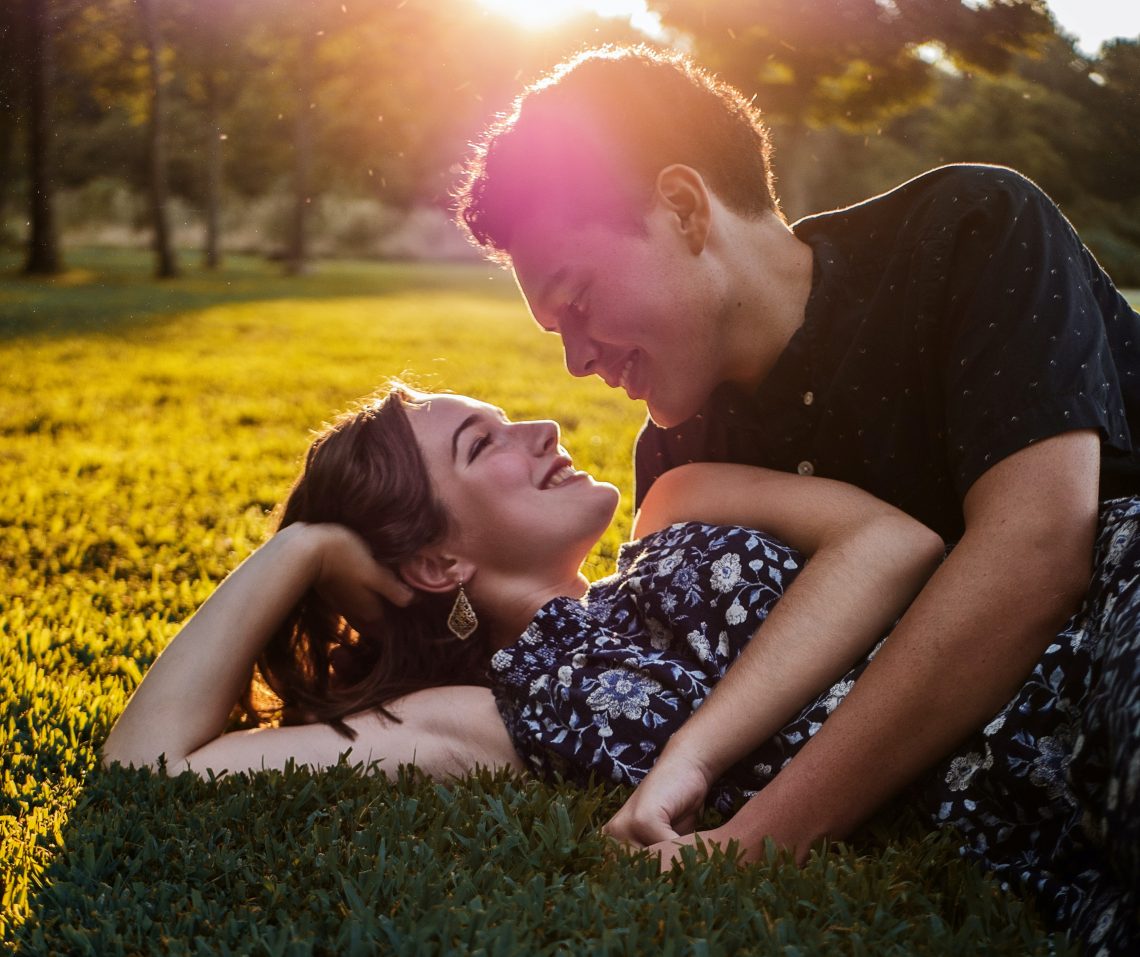 Romantic Barcelona – The Couples Staycation Guide
Turn Your Date Night Into A Date Minibreak
Hideaway under super-soft linen, rekindle the romance on a warm evening stroll, picnic under the trees in a secret park, and eat and drink your way from cozy café to cava by candlelight in our Barcelona guide for couples. We've put together some of our favorite Barcelona spots, and romantic ideas to help you plan the perfect couples minibreak.
A Room for Romance – The fairy tale interiors at Hotel Continental and Hotel Continental Palacete are easy to fall in love with. Refreshed and ready to welcome guests, the Balcony Ramblas Rooms at Hotel Continental are a couple's favorite with a polished vintage brass bed and a pretty chandelier, that add to the romance. Your own private balcony is perfect for some people-watching or evening drinks as the moon rises over one of the world's most beautiful avenues. At Hotel Continental Palacete the Sun-Sol Rooms are true to their name and catch the best of Barcelona's light from windows overlooking the Rambla de Catalunya. For the most romantic room in Barcelona, the hotel's historical Suite Versailles is rich with elegant details like Cartier-glass windows, a decorative fireplace from one of the most romantic periods in history, and gilt details on high ceilings.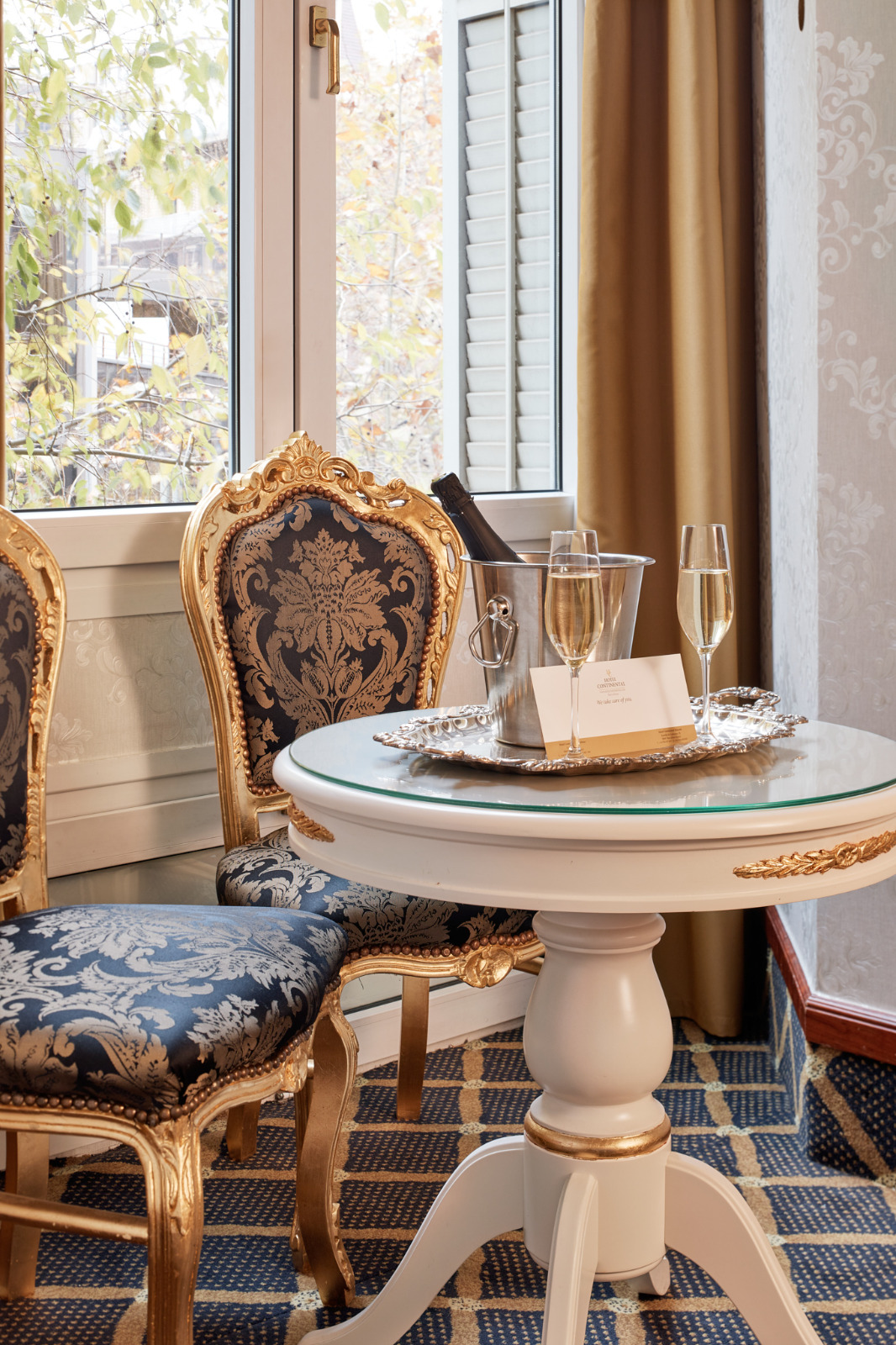 Picnic in The Park – Discover some of Barcelona's best-kept secrets away from the crowds in three of our favorite romantic parks. The historic stone and iron-fenced walls of Jardines de La Tamarita (Passeig de Sant Gervasi, 47) hide a beautiful garden filled with statues, ponds, and fountains. With a bourgeois mansion at the heart of the garden and a series of charming walkways to explore, it's one of the most romantic gardens in the city. Roses and romance go hand in hand, and from spring through to the end of summer, there are 10,000 of them showing off in Cervantes Park (Avinguda Diagonal, 706). Get lost together in a garden maze that dates back to the 1700s in the beautiful and historic Parc del Laberint d'Horta (Passeig dels Castanyers, 11). Bring a picnic blanket, pick up some of your favorite bakery delights, and spend the afternoon soaking in the warm dappled sunlight beneath the park's ancient trees.
Restaurant Rendezvous – Dining in Barcelona is as romantic as it gets, with slow-paced, late-evening tapas that encourage sharing and enliven the senses with heady tastes and smells. Many of Barcelona's most romantic restaurants are hidden away in the cozy alleyways of the Gothic Quarter. A two-minute walk from Barcelona Cathedral is the tiny La Alcoba Azul (C/ de Salomó ben Adret, 14) where the sangria and the tapas are truly unforgettable. Nearby La Vinateria del Call (C/ de Salomó ben Adret, 9) entices with delicious dishes and a wine list with more than 150 to choose from. At Pla (Bellafila, 5) the menu goes beyond the boundaries of tapas but maintains the same spirit with plenty of sharing and plate swapping opportunities in a setting that is as relaxed as it is romantic. With a location in the very heart of Barcelona, both Hotel Continental and Hotel Continental Palacete are within walking distance from some of the most romantic restaurants in the city, but guests don't even have to leave the hotel to experience delicious local food. Whatever time you wake up, or go to bed, there's a buffet of local favorites waiting for you to graze from included in your booking.
Just for You – If you're planning a romantic Barcelona break then talk to us at Hotel Continental for any special requests. We love to personalize your experience with flowers and romantic gestures. Our Romantic Experience package makes planning a couple's break, even easier with a romantic room, all-hours buffet, bottle of cava, and late checkout and upgrade (subject to availability) included in one amazing rate.