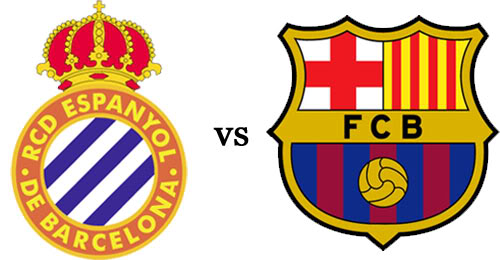 RCD ESPANYOL vs FC BARCELONA TONIGHT SUN 9TH JAN
Forget about Real Madrid, Clásicos, Champions League draws, and the two-horse-race for La Liga. The real test of the season, the one match in which all our weaknesses are threatened to be exposed, the one fixture in which we are more likely to drop points… that's the Barcelona derby at the Cornellà-El Prat, on January 8 at 9:30pm.
Watch and enjoy!
Olvidaros del Real Madrid, el Clásico, empated de la Champìons League y la carrera por llegar primeros en la liga. La verdadera prueba de la temporada, el partido en el que todas nuestras debilidades están en peligro de ser expuestos, el momento en el que estamos más propensos a perder los puntos … ese es el derby Barcelones en Cornellá-El Prat el día 8 de enero a las 21:30.
Míralo y disfruta!
Click here to reserve your hotel barcelona
Click aqui per fer la seva reserva hotel barcelona
Click aquí para hacer su reserva de hotel barcelona
Clickez ici pour faire votre reservation d' hotel barcelone