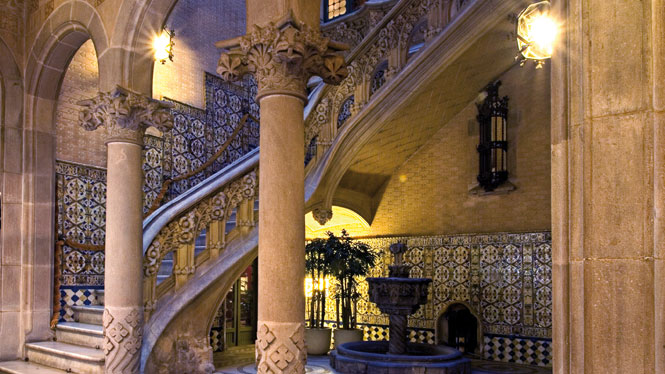 Barcelona is a well-known destination for travellers seeking modernism architecture, especially that of Gaudi.
In Catalonia, and in our city, there was also another Catalan artist who dropped his modernism architecture onto our streets. This is Josep Puig i Cadafalch (1867- 1956).
He was one of the star architects of Catalan modernism, considered its last representative and the creator of Noucentisme (last reaction against Modernism). He also was named Doctor Honoris Causa at the Universities of Barcelona, ??Harvard, Toulouse, Sorbonne and Freiburg.
Apart from Casa Amatller, one of the houses filling the Block of Discord. Puig i Cadafalch designed this amazing gem. The Palace of Barón de Quadras is located in Diagonal Av., 373, at a very short walking distance from our Continental Hotels in Barcelona and very close to Gaudi's Pedrera.
It was the Barón de Quadras who commissioned a thirty-three-year-old Puig i Cadafalch to restore the former residential block located in Rosselló Str. The result was an immortalised Saint George legend on its façades.
Visitors can admire this Palace built in between 1904 and 1906 from the inside out along with a specialised guide. For 45 minutes, you will be able to walk within its rooms and halls and be delighted by its curiosities -in three languages available.
When you wish more information about Palace of Barón de Quadres, you can check in Barcelona Turisme the following site: http://www.barcelonaturisme.com/wv3/en/page/1162/palau-baro-de-quadras.html
To know more about Catalan Modernism visit our website.