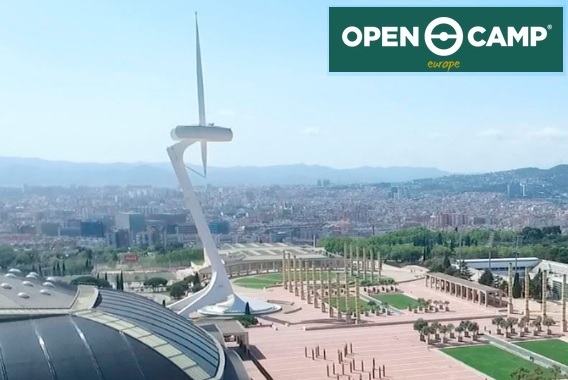 A few days ago we talked about the iconic amusement park Port Aventura and how impatient we are about experiencing the Ferrari Land.
This is also about a theme park, but a sports theme park. We are talking about Open Camp which was inaugurated last 18th June in the Olympic Ring of Montjuïc. There are no roller coasters or giant teacups. There are also no dragons nor Mexican horses. There are sports in here.
It is not the first time we consider Barcelona a sports city. From the youngest to the eldest most locals spend part of their day to practice some sport, open-air or not. We have early raisers and the night-running-owls. The snooty and the fervid. Pavement, sea and air athletes, or even triathletes.
How about all these sportsmen could meet in a one and only place in Barcelona? Open Camp opens its doors to welcome tennis players, golfers, basketball players and footballers. From here and there. For all ages, nothing elitist.
In this new theme park, visitors will be able to experience up to 36 real and virtual attractions. You will be able See yourselves as a Messi or a Gasol or a Bolt launching the decisive penalty shootout, the million dollar shot or crossing the finish line first. And all this through a virtual recreation that ensures a completely individualized experience.
Tickets can be obtained at the box office in Montjuïc or through the official website
Open Camp is a good idea to spend a day with family, friends or just for sports like never before.
More sports events in Barcelona, if you are a Sports Lover, Don't Miss this in Barcelona!