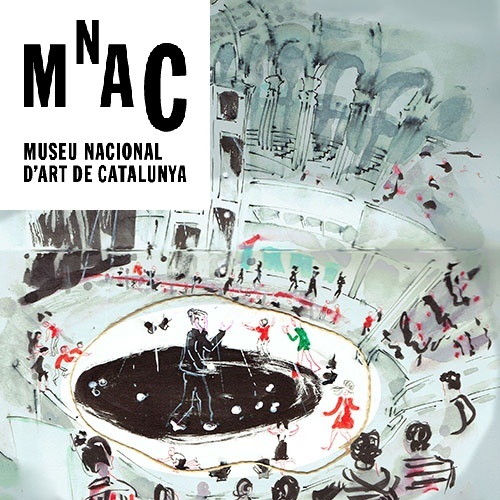 NIGHT AT THE MUSEUM: MUSEU NACIONAL D'ART DE CATALUNYA
Last 21st May we went through a magic night in Barcelona with all its museums open as a courtesy of The Art Factories, launched by Barcelona City Council's Culture Institute.
Next Saturday, 16th July the Museu Nacional d'Art de Catalunya (National Art Museum of Catalonia) and from now on MNAC, will also celebrate open doors from 8pm to 1am.
The MNAC is located in Montjuïc hill, right next to Plaça Espanya and at the top of the stairway of Barcelona's biggest ornamental fountain, the Magic Fountain.
For five hours, you'll enjoy an evening of open house with free entrance and accompanied by art, music, cuisine and circus performances.
Among the scheduled activities, there will be an art work comment of the most important pieces by field experts, performances by the Dixie Marxing Band, a dance show with the company IT Dansa de l'Institut del Teatre and circus with the group of Ateneu Popular 9.
This event is a must when you are in Barcelona. Even more when you love panoramic views because that night you will be able to visit the Rooftop viewpoint. Do not miss the opportunity to capture Barcelona's 360º panoramic view!
The MNAC was built for the International Expo 1929. However, like many other buildings in Barcelona, thanks to its location in the neo-baroque National Palace of Montjuïc and the continuous incorporation of new art galleries up until 2004 the MNAC has become one of the increasingly popular museums in Catalonia. And today has a permanent exhibition of 1,000 years of Catalan art from the romantic to the early twentieth century. It includes wall paintings, modernism arts, painting on boards and great background of Romanesque art.
This Saturday you will admire the works of artists such as Antoni Gaudí, Santiago Rusiñol, Ramon Casas and others under the moonlight!