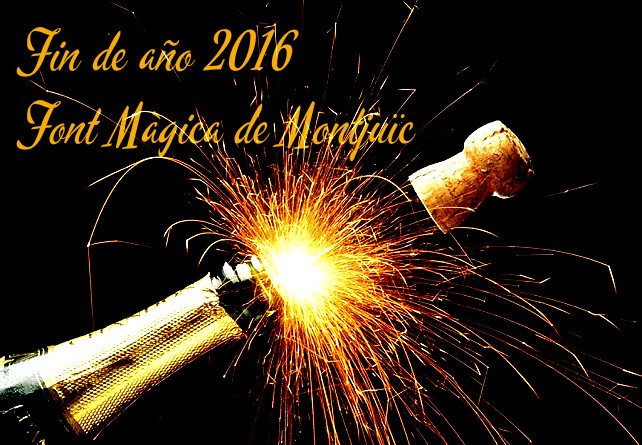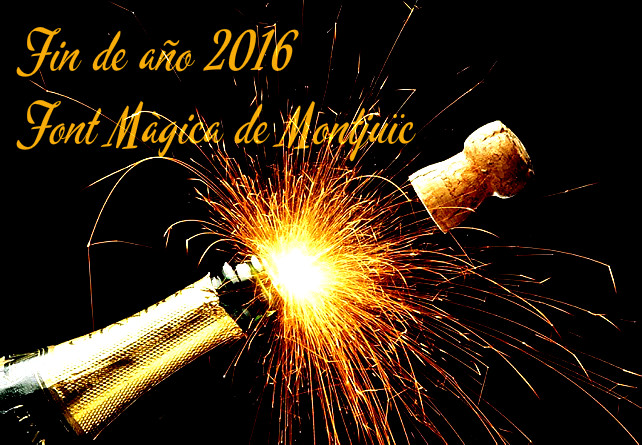 New Year's Eve in Barcelona 2016/2017
It has been 3 years already since the first official Barcelona New Year Chimes celebration. To the elite of multitudinous enclaves of this yearly celebration like the Times Square in New York, the Brandenburg Gate in Germany, Big Ben in London or the Copacabana Beach in Rio de Janeiro among others, since the Christmas of 2013 it has been added the Magic Fountain of Montjuïc in Barcelona.
New Year's Eve with the Spanish traditional 12 grapes and the bell rings will come along for this time with impressive choreographies of water, music and colors, the characteristic performance of the Magic Fountain of Montjuïc.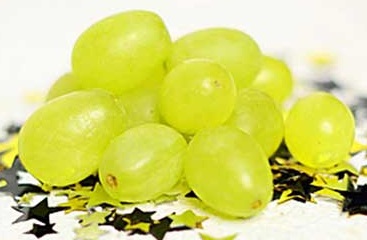 This 12-grape Spanish tradition is very simple: on 31st December at 11:59pm eat 12 grapes in 12 seconds. The timing is crucial and needs to coincide with the final 12 seconds of the year — in Montjuïc, in our city, it occurs in conjunction with the Four Columns of Puig i Cadafalch as they fulfill the essential function of clock to welcome the New Year. If you are in Spain in New Year's Eve it is important to be near a clock tower or some other chiming device that will precisely offer you the final 'count down', and properly follow the requirements of this particular tradition. When the challenge is accomplished, the good luck will accompany you all throughout the year 🙂
The Midnight Show in the Magic Fountains in Montjuïc, next to Plaça Espanya and the National Palace, is truly breathtaking. When a picture is worth a thousand words, a video…
The music, water, color and fireworks performance lasts about 45 minutes. As seen in the video, the traditional castellers — the Catalan human towers— defy gravity to give life to the "Millennium Being", the gigantic metaphorical creature designed by the French sculptor Rémi Trotereau and representing all humanity. This being welcomed Barcelona and visitors for the first time in 2000 and was perpetuated for some years. However, since last year it was decided not to count on him for the celebration of the 12-grapes tradition.
For anyone looking for an economic plan in Barcelona to eat the grapes in New Year's Eve, the Midnight Show in the Magic Fountain of Montjuïc is totally free and freely accessible. Although the festive show starts at 23:30 on 31 December, from Hotel Continental Barcelona and Hotel Continental Palacete we recommend attending the venue much earlier … last year there were about 75,000 people and for this 2016's farewell party many more are expected to assist as a new show has been recently announced by the Barcelona City Council.