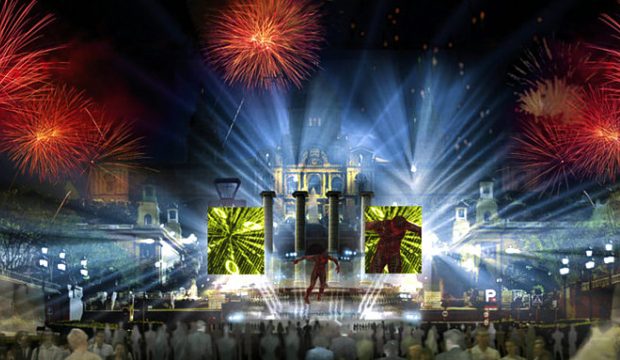 New Year's Eve 2015 in Barcelona
Barcelona celebrates New Year's Eve 2015 with a show at the scene of the Magic Fountain at Avenida de la Reina Maria Cristina.
The show, packed with technology and lighting effects is promoted the by the Ajuntament de Barcelona. All around the Magic Fountain will become a big clock to welcome 2016. A stunning show with fire, water and light and the Señor de la Pedrera that merges melodic music with percussion and Mediterranean rhythms.
The times are as follows:
From 21.00 to 23.30 the party begins with music from the past 50 years and a show of the Magic Fountains The celebration this year is divided into four parts:
23.30 to 23.42 – Barcelona sets the pace
23.45 to 23.54 – Time of Barcelona
23.54 to 23.58–  Barcelona is inclusive
00.10 to 23.58 – Barcelona walks to the future
All the energy transmitted by Barcelona give way to the twelve strokes, each with special effects of light and fire. Finally, a spectacular fireworks game illuminates the whole sky of Barcelona. Le'ts enjoy it!