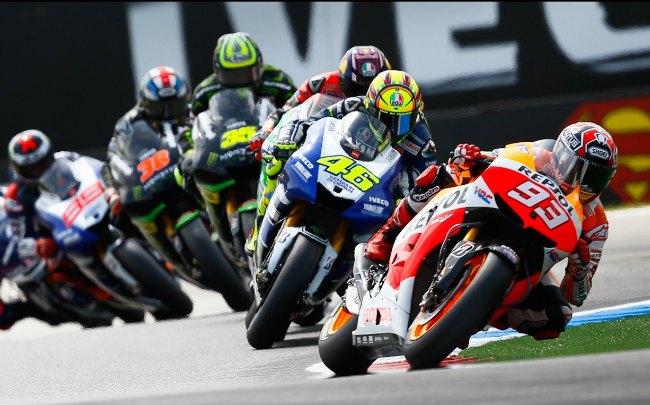 Moto GP of Catalunya 2015
Is now beginning

the Grand Prix of

Catalunya

MotoGP

.

On

12th,13th

and 14th June

will be held at

the Montmelo circuit

.
After two of the most emblematic Grand Prix starts in Les Mans and Mugello, the caravan motorcycle reaches the Circuit de Catalunya.
Moto GP race this year will be very tight. Riders like Rossi or Lorenzo are complicating the renewal of the title by the young Spanish rider Marc Marquez.
The Circuit de Catalunya is located a few kilometers from Barcelona has a distance of about 5 km. There are 8 right-handers and 5 left and highlights an impressive stretch of one kilometer. It has a total area of 120 hectares, with 48,000 square meters PADOC and 50 Boxes.
The ticket can be done at:
www.motogpespanya.com/entradas-motogp-catalunya-2015,38.html