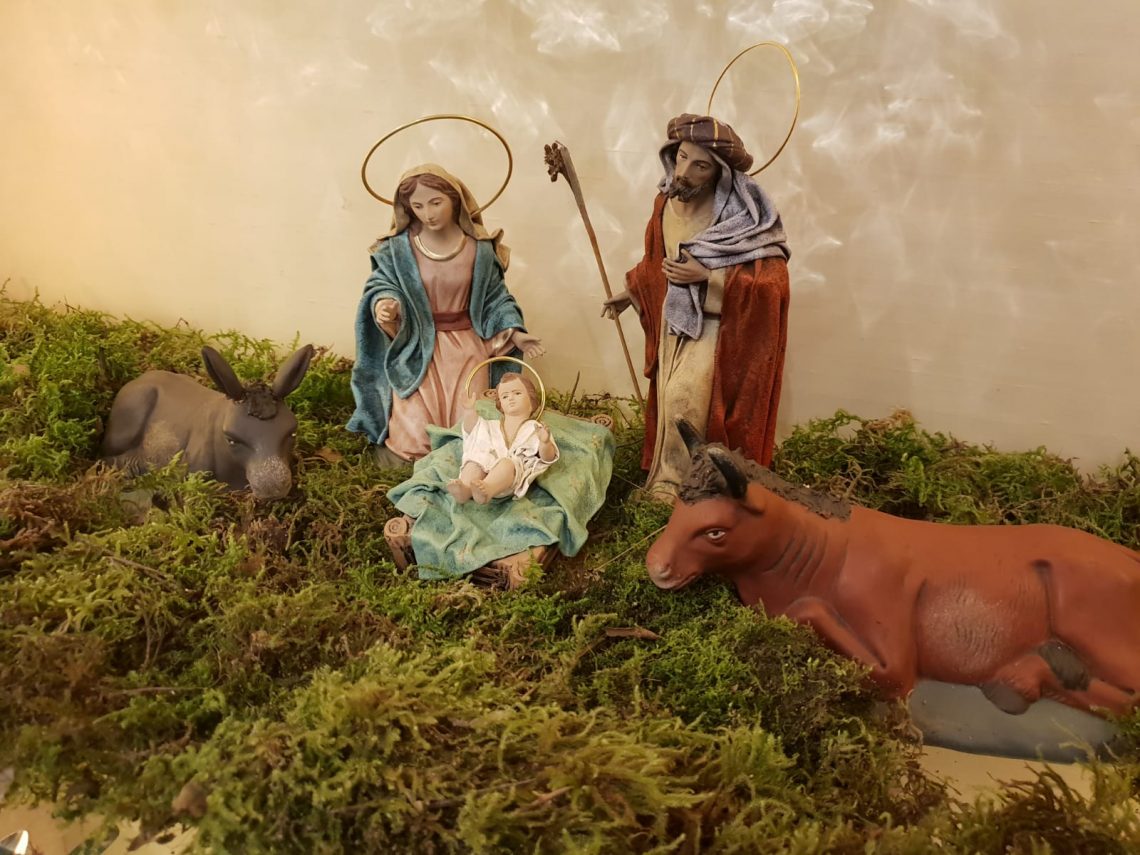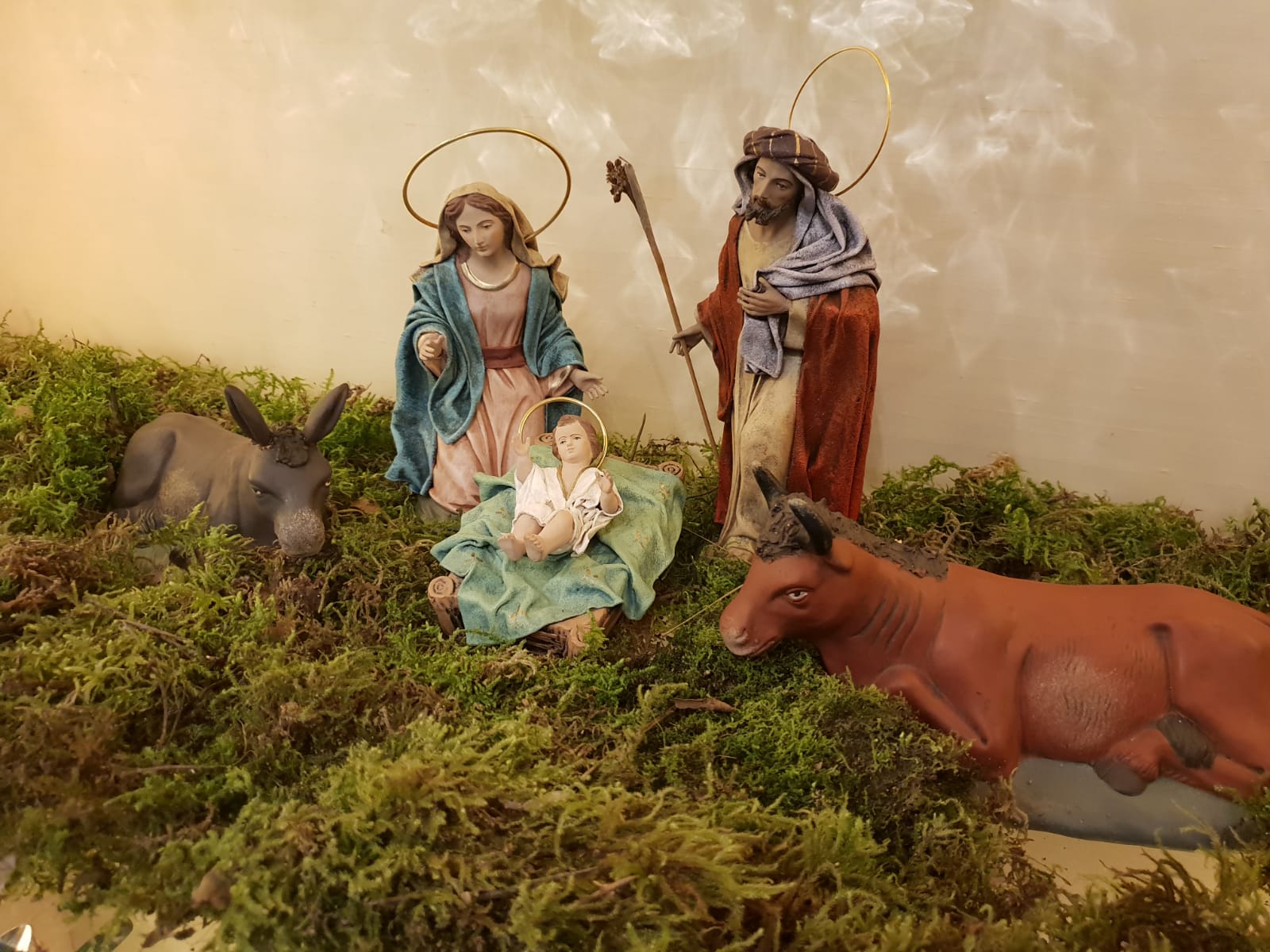 MERRY CHRISTMAS FROM THE HOTEL CONTINENTAL PESEBRE
Merry Christmas with tradition and emotion
Merry Christmas from Hotel Continental Barcelona Pesebre. In the Hotel Continental Barcelona (La Rambla 138, Barcelona) and the Continental Palacete (Rambla Catalunya 30, Barcelona) we celebrate Christmas with our traditional "Pesebre" (Nativity). The staging of the birth of the Child Jesus, together with Mary and Joseph, accompanied by the ox and cow that gave them warmth in the middle of Christmas Eve, on December 24 in Bethlehem (Palestinian city, Cisjordania also called West Bank) 2018 years ago.
Our Pesebre tradition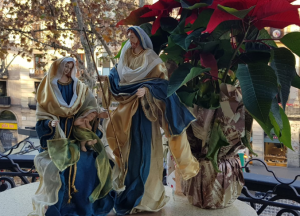 The first Christmas celebration in which a Belén (Bethlehem) was set up to commemorate the birth of Jesus Christ was on Christmas Eve of 1223, carried out by St. Francis of Assisi, in a cave near the hermitage of Greccio (Italy). Today, in the majority of Christian homes in Catalonia, the "Pesebre" is made with great enthusiasm, especially by children who are excited about the arrival of Christmas.
Merry Christmas from Hotel Continental Barcelona pesebre!
Recommended traditional attractions
There are many recommended activities to visit in Barcelona related to our Christmas traditions, here we offer you the most outstanding: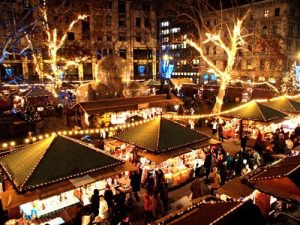 – The "Fira de Santa Llúcia" in front of the Cathedral, where you can buy all the figurines that are part of the "Pesebre": shepherds, washerwomen, animals, angels, the Three Wise Men and the famous "Caganer" with the most famous political and sports faces.
– Living "Pesebres": representations, usually made by the inhabitants of a city/village. The most important are: Corbera (30 minutes from Barcelona), the one in Castell d'Aro, the oldest in Catalonia with 400 participants (in Costa Brava, 1h15 far from Barcelona), Masia de Castelló , a small nucleus located in Vandellòs and l'Hospitalet de l'Infant (Tarragona), this living "Pesebre" served to recover a medieval town that was abandoned, and others that are summarized in this article from "La Vanguardia".
– The solidarity and neighbourhood markets: there are many in Barcelona that take advantage of these festivities to show their most solidarity side and the great moment to generate new bonds of friendship and cooperation. More information here.
– The "Fira de Reis" (Gran Vía, between Comte d'Urgell Street and Calabria, 7 minutes from our hotels) where you can find toys, accessories … and the famous and very delicious typical "Churros with chocolate". From December 20 to January 6.
The Three Wise Men visit: tradition and emotion
One of the most remarkable Christmas traditions in our city is the visit of the Three Wise Men on January 5 night. The most desirable year's moment for children who await the arrival of gifts from the hand of the Wise Men and their camels. On the night of January 5, in all city neighbourhoods, the traditional "Cabalgata" takes place, where the Kings greet children with candy and receive their letters requesting for gifts and good intentions. Undoubtedly, for families with children visiting Barcelona on this date, there is an event that cannot be missed: the great "Cabalgata de Reyes". You can enjoy it from the Balcony rooms at Continental Barcelona but, even better, from any point of your journey here.
At Christmas, New Year's Eve or Three Wise Men magic night… We would love to be honoured with your visit!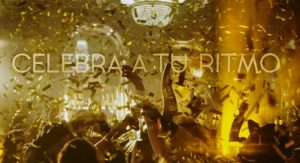 From our beloved Barcelona, we wish you a Merry Christmas from Hotel Continental Barcelona pesebre. This year we do so with a very special video: the famous catalan Freixenet cava TV commercial: one of the most expected spots that this year has chosen our Salon Versalles from Hotel Continental Palacete to record it!
See you soon and we wish you a Merry Christmas!!