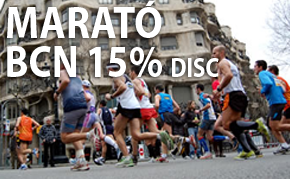 Zurich Marató de Barcelona 2015
Runners in the world!
Are you planning to participate in Barcelona Marathon 2015? If so, from Continental Hotels we are offering you the opportunity to stay in a friendly, welcoming and relaxed atmosphere before and afterwards the running event.
There will be a 15% discount on all the reservations made for the dates from 13th to 16th march 2015.
With the new route for this 36th edition of the Barcelona Marathon you all be able to achieve higher level records. There will be more plains, wider roads… all to ensure you lots of improvements. Although there has been no official confirmation to detail by the organizer (RPM Racing), we anticipate you that technical enhancements will be adopted to account for the essential health and safety requirements, among other.
Definitely, if you like sports, challenges and traveling, this is your chance to enjoy our hotels and participate in the Barcelona Marathon, which is today the fifth most involved in Europe after Paris, London, Berlin and Stockholm. It makes it the single European Marathon in the Top10 not held in a country's capital.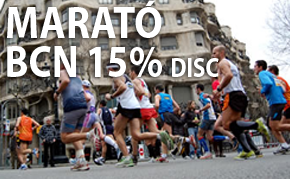 We want to make your stay an unforgettable experience. For comfort we guarantee a late check out until 18.00h to the participants. You can also enjoy our buffet available 24 hours a day.
Please note that this promotion have special conditions. Minimum stay of 2 nights. This is a non refundable and non modifiable offer. 100% prepayment charged at time of booking.