Let the Spring Begin in Barcelona, a glimpse!
Let the Spring begin! Although officially, Spring has begun this Monday, we already noticed it from the weekend that we have taken advantage to go to the Barceloneta beach.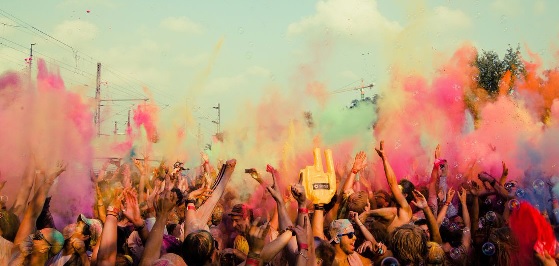 Spring always comes with changes: in our hemisphere, it dawns earlier and we enjoy more hours of sun. There are also more changes in nature, starting with ourselves. We are invaded by good humor and joy.
We will also go through a new Daylight Saving time change to adapt to Summer. This will happen when local standard time is about to reach Sunday March 26, 2017 2:00:00, clocks are turned forward 1 hour to Sunday March 26, 2017 3:00:00, local daylight time instead. That's right, that night we'll sleep an hour less.
Barcelona also changes in this season. It does its museums, its exhibitions and even the bars and restaurants adapt themselves to the Daylight Saving time to offer us the best for longer.
For example, the Bus Turístic of Barcelona will extend its schedule one more hour from March 31. And from that same day, will launch the green line that runs the new beaches of the city.
Museums like the MNAC will do it later and present their Summer time: from May to September, from Tuesday to Saturday, from 10 am to 8 pm; Sundays and local holidays, from 10 am to 3 pm (with respect to winter, an additional hour before the closing of the week it is added).
We also bring forward to you that this Spring comes to Barcelona with many proposals for leisure and culture day and night.
On April 1st at 18:00 the Basilica of Sagrada Familia will host the choir of the Davidic Chapel of the Cathedral of Menorca, which will play Les Sept Paroles du Christ by Theodore Dubois and Gallia by Charles Gonoud.

To end this glimpse of the changes and proposals that await us in these months of Spring in Barcelona, from Hotel Continental Barcelona and Hotel Continental Palacete both located in the heart of our beautiful city we tell you we would love you to come and visit us during these days of joy.
We will keep you updated 😉