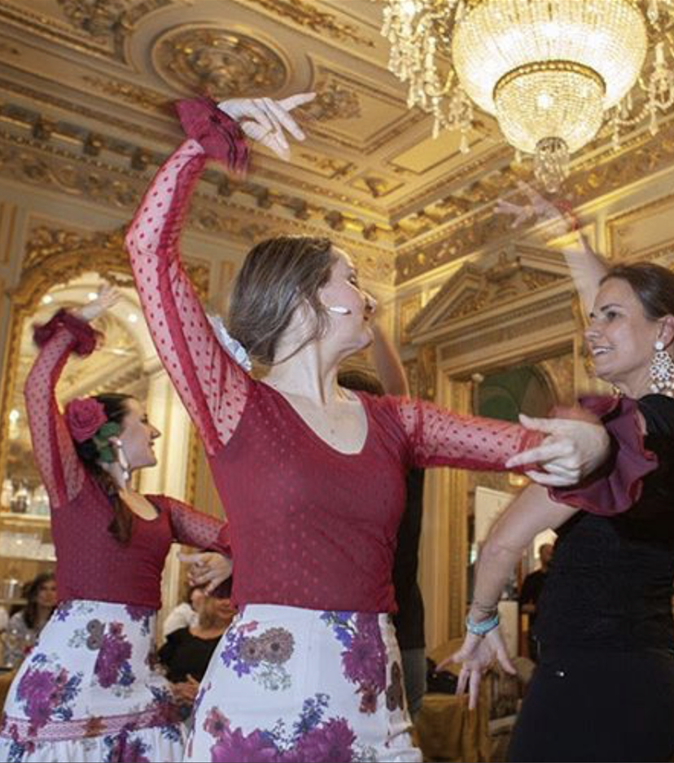 Intimate Sessions at Hotel Continental Palacete
Enjoy live music at Hotel Continental Palacete intimate sessions 
Shake up your week and swap your ordinary after-work end-of-day Netflix lounging for live music, cava and some of the famous Hotel Continental hospitality. Each midweek Intimate Session showcases new and established musical performances in an unplugged and unique setting. Join locals and guests at this hotel on Rambla de Catalunya for a hump day worth looking forward to.
Lounging Like Louis XV
The landmark hotel's history of affordable excellence hides a glam secret. Their Versailles style Louis XV lounge isn't shy when it comes to elegant exuberance. Sculptured curves, big windows, panelled walls, ornamental features and plenty of gold details are reflected in giant mirrors below grand ceilings and delicate glass chandeliers. While the lounge might be a little grander than yours at home, there's no lack of cosy relaxing. The family run hotel and warm welcome as well as an elegant-not-exclusive sensibility makes it a lounge that's easy to chill in. Best of all, the hotel's intimate sessions are free, so it's an evening on the town in grand surroundings with great company, just without the price-tag.

Palacete Unplugged
Each session brings something different to the lounge with an eclectic choice of musical styles and artists handpicked by the Hotel Cont
inental team. From acoustic singer-songwriters to bossa nova, from blues to folk, and from Barcelona jazz sessions to soul. The intimate space allows the artists to show raw talent and perform their music the way it should be. The range of artists moves beyond purely musical performances with previous Intimate Sessions including Flamenco and Sevillana dance performances. Whether you want to sit back and soak it in or move to the music, the choice is yours.
Humpday Highlights
Bring the weekend into the week with a little more chill. Each intimate session is scheduled for either a Wednesday or Thursday at 19:30. It's the perfect midweek break from the ordinary. Friend the hotel on Facebook or follow on Instagram and don't miss the next announced act. Bring a friend, bring a colleague, or come on your own, it's the perfect Out of Office time.

Cava & Chill
With it's famous Freixenet Cava connection, Hotel Continental Palacete's Louis XV lounge is the best spot on Rambla de Catalunya for a little golden bubble moment. With a selection of different suppliers chilled and ready for popping, the hotel celebrates this regional specialty and the Cava flows at every Intimate Session.
Room to Relax
Of course, to truly appreciate the legendary Hotel Continental Palacete hospitality, an Intimate Session in the lounge might not be enough. Book a room for the night and plan a little Barcelona city centre staycation. Whether you need a little more me-time or some no-excuse-needed romance, the hotel's excellent rates, classically styled historic rooms and unbeatable location on Rambla de Catalunya make for a special kind of staycation.