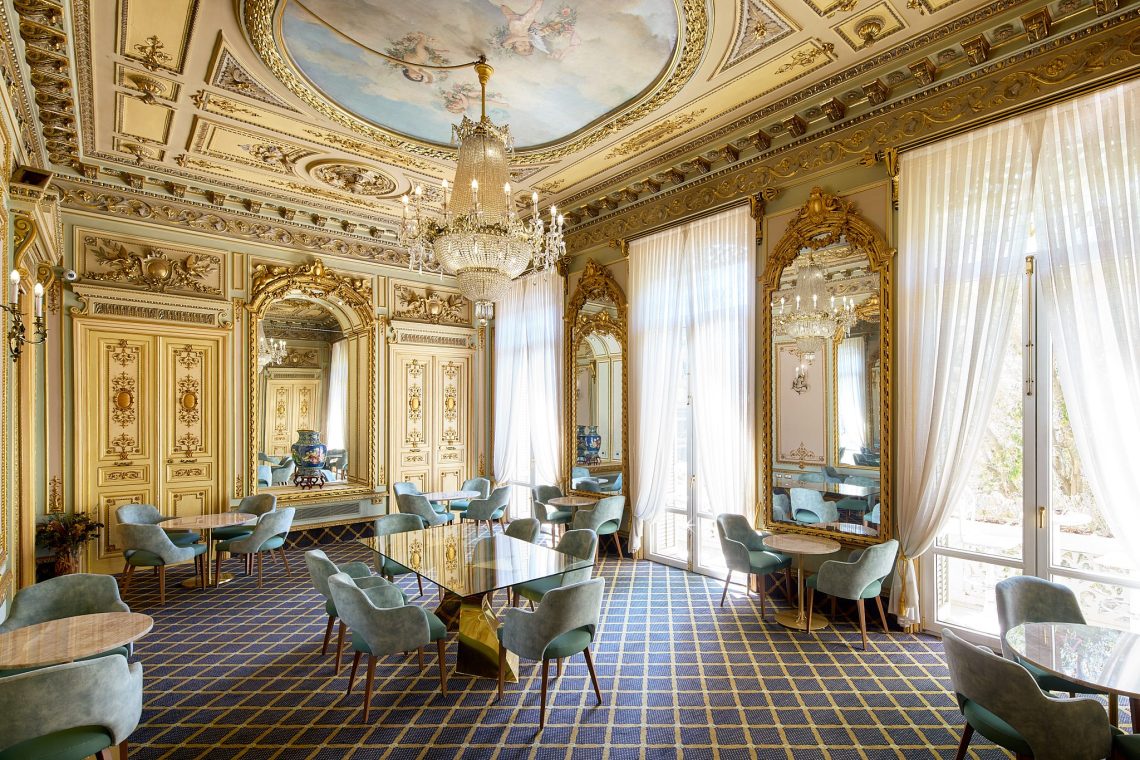 Hotel Continental Palacete: an emblematic hotel in the heart of Barcelona
The best location: central and on Rambla de Catalunya
Located in the L'Eixample district of Barcelona and a 5-minute walk from Plaza Catalunya, the Hotel Continental Palacete is undoubtedly one of the most unforgettable hotels that this city offers. It is especially known for its family tradition in the hotel business in Barcelona since 1826 and for its unique buffet open 24 hours a day, 7 days a week, which was created by its owner Pilar Vallet, wife of José María Malagarriga Miralbell.
Its urban architecture, together with the Versailles style of its rooms, will not leave you indifferent. It only has 19 "unique decorated" ones. All of them renovated, very comfortable and well equipped. Some with views of the magnificent and elegant Rambla de Catalunya, others with "Versailles" style lounges, marble fireplaces and tribunes overlooking the beautiful Rambla.
This historic and unique hotel in Barcelona offers very familiar and personalized treatment so that guests feel very comfortable during their stay.

The origin of the Continental Palacete Hotel
This property was discovered and purchased by Pilar Vallet in 1998. On an ordinary visit to the dentist, while she was in the waiting room, she looked through La Vanguardia, the newspaper with the largest circulation in our city, where she discovered a full-page advertisement that said "palacete for sale."
She immediately realized that it was a total dream… however she went for it. Once she visited the mansion, she could imagine the great potential to transform it into a unique and exclusive hotel on the Rambla de Catalunya.
And so the dream became true! After almost 4 years of gigantic efforts, renovation works and various administrative difficulties…, in 2002 the Continental Palacete Hotel was inaugurated, which today has become one of the best-known Monument Hotels in the city.
Relocation and historical background
The Hotel Continental Palacete building was originally built on Paseo de Gracia in 1863. With the creation of the Eixample del Pla Cerdá, the house prevented passage through Diputació Street and for this reason, in 1892, it was dismantled stone by stone and rebuilt in Rambla de Catalunya where it is currently located. In 2018 it was declared a Monument Hotel.

Original architecture and decoration
One of the most unique aspects of the Continental Palacete Hotel is its original architecture with coffered ceilings and rooms in pure Versailles style where we can find impressive frescoes that decorate the very high ceilings and from which spectacular chandeliers hang.
The family has baptized the lounges with names that recall the family's historical and hotel heritage:
. The Continental Hall, in honor of the Hotel Continental Barcelona, ??located at La Rambla 138 and in operation since 1931
. The Florida Suite, remembering that José María Malagarriga Miralbell was de Managing Director of Hotel Florida on the top of Tibidabo mountain between 1965 and 1978
. The "Centenario" Hall and hallway, as a reminder of the hotel family tradition of more than 100 years.
Discover our photo gallery here!

Historical memories in the mahogany cabinet
When you visit the hotel, you will have the opportunity to discover objects, recognitions that are the legacy of an entire family dedicated to the hotel industry for more than a century: silver cutlery, bronze ashtrays, fine porcelain, hand-cut crystal glasses… All this with the initials "HC" or with the transcription of Hotel Continental.
This precious closet was donated by the Vallet Arnau family, to which the wife and widow of José María Malagarriga Miralbell belonged. It was purchased at the Paris Universal Exhibition in 1889.

Unique buffet open 24 hours
The Hotel Continental Palacete and also the Hotel Continental Barcelona have a 24/7 buffet, a unique drinks and varied gastronomic offer that is undoubtedly highly appreciated by guests.
At any time of the day or night, you can enjoy and have access to this offer in which you will find delicious ice cream and sweets "home-made", a spectacular selection of coffee served by one of the best coffee machines in the world "La Cimbali". , fresh and varied fruit, pastries and breads, as well as a selection of dishes and salads.
Pilar Vallet de Malagarriga is the creator of this buffet. As a result of his long experience and passion for culinary art and, thanks to her creativity, she designed a series of dishes arranged in a very well-made exhibition: everything in a refrigerator and served in small quantities, to avoid waste and guarantee food safety.
It is undoubtedly a unique buffet that is very comfortable for guests. Plus, it's always included in the room price!
Direct reservation and personalized attention
To better understand the different types of rooms available and the services that the Hotel Continental Palacete offers, you can contact us here or call +34 934 457 657, a person from our team will answer you (not a machine :)) who will help and inform you about everything you need.
Thank you very much for reading us!
We look forward to welcoming you!