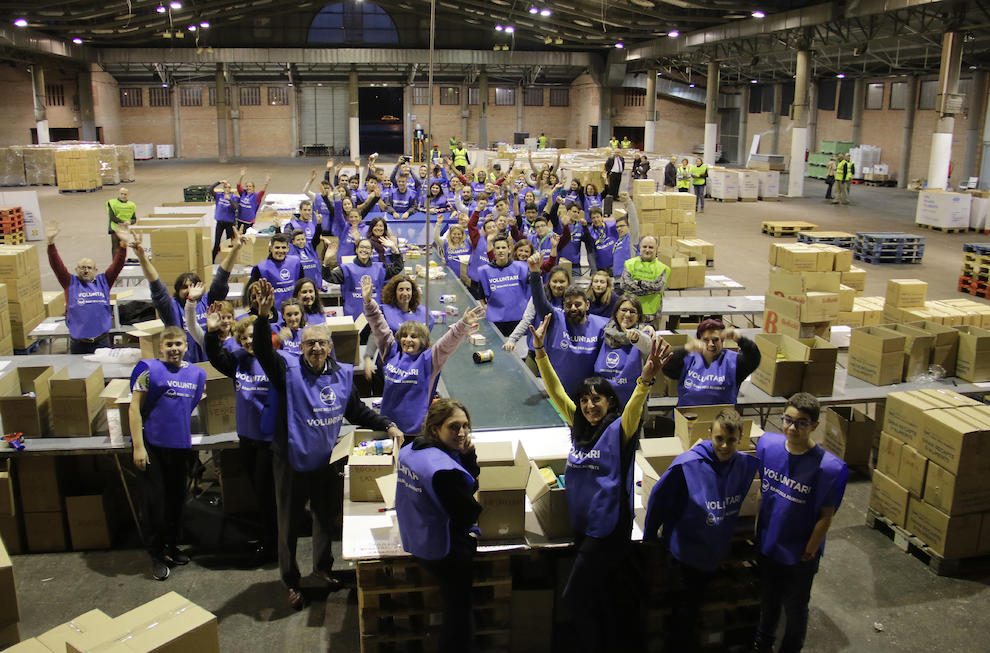 HOTEL CONTINENTAL COLABORATES WITH BANC DELS ALIMENTS
Hotel Continental colaborates again with Banc dels Aliments
For the third consecutive year, Hotel Continental participates in "El Gran Recapte", the annual campaign organized by the "Banc dels Aliments" (food bank foundation) to collect food for social organizations in Catalonia that serve families and people in vulnerable situations.
With the collaboration of its supplier Luanur, with whom the Continental Hotel has been working with for more than 20 years, have sent directly from their warehouses:
– 60 kg. Of rice
– 40 kg. Of sugar
– 45 liters of sunflower oil
– 72 kg. Of white beans
– 72 kg. Of chickpeas
– 72 kg. Of lentils
– 72 kg. Of crushed tomato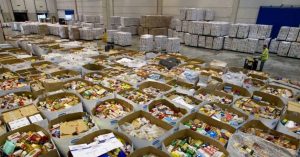 "El Gran Recapte" also serves to make known the situation of difficulty that lives a part of our population. According to the Banc dels Aliments, it is estimated that currently, 20% of the inhabitants of Catalonia live in poverty.
There are four Food Banks in Catalonia: Barcelona, Girona, Lleida and Tarragona that during November 30 to December 1 have been receiving donations from thousands of people and entities.
The "Gran Recapte" -the great collection, in Spanish-, has been carried out since 2008 and each time it has surpassed the participation figures of collaborating and volunteer companies. A call to the solidarity of citizens, supermarkets and companies to contribute to this great collection that this year expects to surpass the 2017 record figure: 4,656,000 Kilograms of food, 30,900 volunteers, 369 municipalities and 2,870 points of collected in markets and supermarkets.
More information from Banc dels Aliments website
The "Banc d'Aliments" (Food Banks) in Catalonia are charitable non-profit organizations, independent of any economic, political or religious ideology, based on volunteering, with the aim of recovering the food surpluses of companies and redistribute them free of charge among people in need of our environment. , avoiding any waste or misuse of food. Its maxims are to fight against food poverty and contribute to sustainable development for a cleaner world.
To realize this utopia, Banc dels Aliments are based on four ethical principles:
1. The primacy of gratuity: food is received and distributed free of charge. The work of the collaborators is voluntary, based on the principle of solidarity.
2. The security of a fair distribution: always through recognized and approved charities, which can ensure the correct destination of food aid.
3. The contribution to sustainability and the preservation of the environment, avoiding the destruction of food in landfills.
4. The promotion of solidarity towards people with food needs.
The basic objectives of the Food Banks are:
1. Fight against food poverty and waste for a fairer world.
2. Participate in the reduction of exclusion, collaborating in the consolidation of a more liveable world.
3. Contribute to the exercise of the right to a sufficient and healthy diet for every human being.
4. Promote the most efficient use of resources.
5. Contribute to sustainable development for a cleaner world.
Hotel Continental would like to know your interest in participating with the Banc dels Aliments
With the hope of sharing and extending the spirit of solidarity of the Banc d'Aliments, we would love to know if you, reader, would be interested in participating in this campaign in the case of staying at the Hotel Continental during the dates on which performed in Barcelona. If so, we would appreciate if you let us know by commenting on this post or by sending us an email to info@hotelcontinental.com
Thank you!