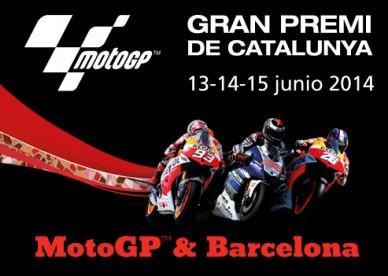 Gran Premi Monster Energy de Catalunya de MotoGP
The Gran Premi de Catalunya Monster Energy MotoGP is about to start, it will be the seventh edition of the World Championship. Get to the Circuit de Catalunya with the new star of MotoGP, Marc Márquez about to break all records.
The Circuit de Catalunya will open the doors  to the public from 13th to 15th June. Tickets are now on sale and are available online.
Additional discounts are available for holders of Carnet Joven (20% in any sales period and limited to one ticket per card), RACC Master (10% in any period and up to four tickets per card) and RACC 4u (20% in any period). These discounts are however not combinable.
Valentino Rossi Fan Club
For another year, Circuit de Barcelona-Catalunya offers specific seats for the Valentino Rossi Fan Club during the Gran Premi de Catalunya. When purchasing their tickets, fans of the Italian rider should book their seats in zone 5 to 13 of Grandstand C, in the stadium area.