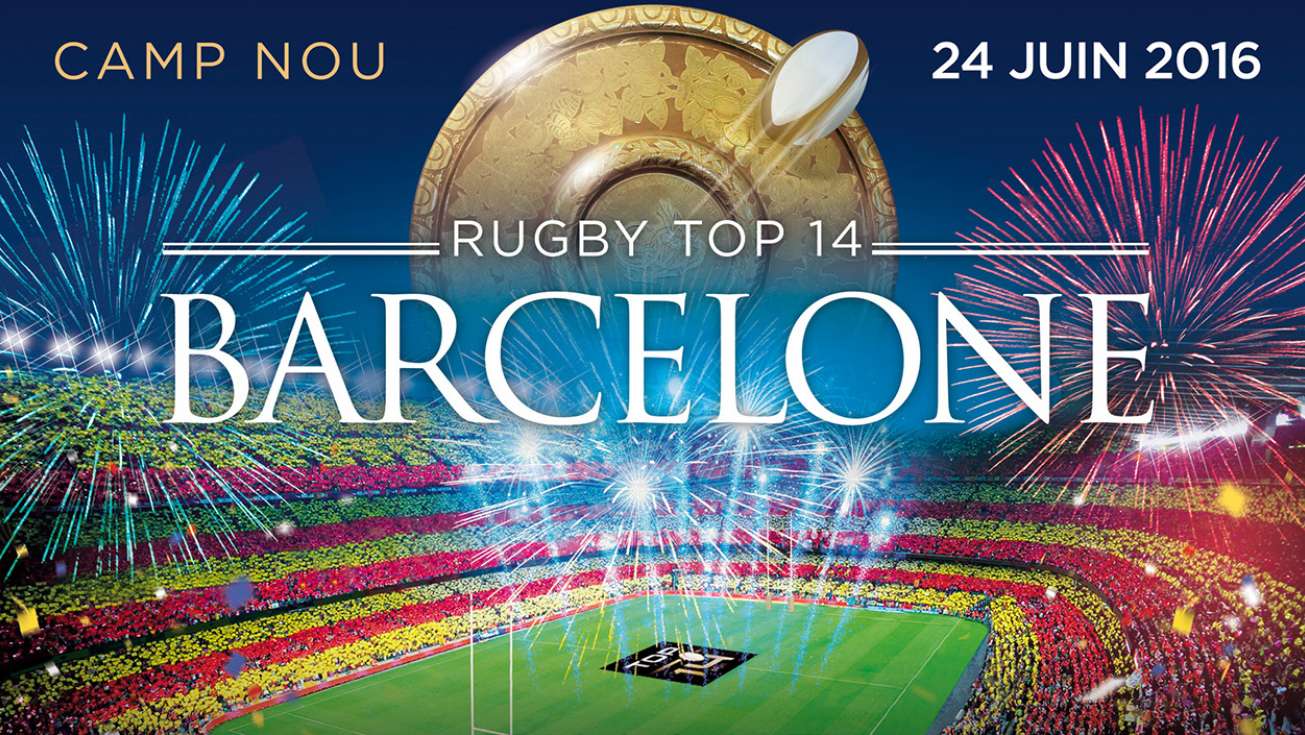 French Rugby Overflows Camp Nou
For the first time in its history, the Football Club Barcelona Stadium will host a rugby match.
It is not just any match. Tomorrow 24th June at 8:45pm in Camp Nou the TOP 14 Rugby Final –the final of the French rugby championship- will happen.
The prestigious trophy is called Bouclier de Brennus and will be contended by the 14 teams participating: Agen, Bordeaux-Begles, Brive, Castres, Clermont, Grenoble, La Rochelle, Montpellier, Oyonnax, Paris, Pau, Racing 92, Toulon and Toulouse.
The program features a Fanzone as a meeting point for all the followers and rugby lovers and at 8:45pm the match begins.
In this final judgement will be starring the two best teams of TOP 14 Rugby: Toulon VS Racing 92.
During the final match, fans and viewers can tweet their messages of support by using the hashtag dedicated to their team (# AllezR92, AllezMHR, etc …).
Or simply follow the event by #Barcelone2016
More sports events in Barcelona, if you are a Sports Lover, Don't Miss this in Barcelona!