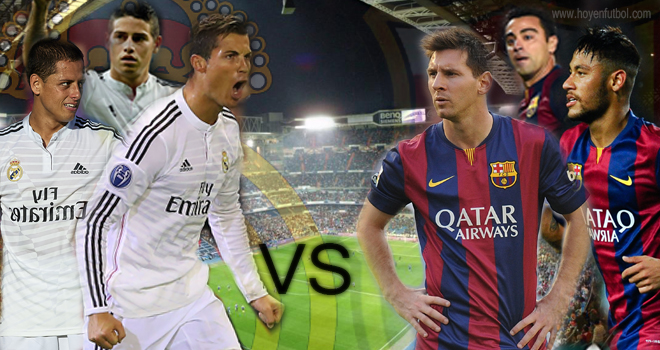 FC Barcelona vs. Real Madrid, Sunday 22th
This weekend FC Barcelona is going through one of the most important moments to win the league. This Sunday at 9pm they will play against Real Madrid wich is situated just at one point of difference in the classification.
Definetely, this is one of the most important matches os the season. While the classic is already one of the major sporting events at international level, this Sunday we must add that who wins the match will have many numbers to win the league title.
Barça is in the best point in the season, while Real Madrid, questioned for his supporters has tanked in recent games. It will be a unique opportunity to see these two great teams give everything for the final leg of the competition.
Moreover, do not forget that it has already been carried the draw for the quarter-finals of the Champions League. The FC Barcelona has been paired with Paris Saint Germain. You can already start preparing your trip to Barcelona, the second leg will be played at the Camp Nou on 21th April, do not miss it!
In Continental Barcelona you'll be in the best hotel to enjoy the vistorias of Barça. From the rooms with balcony overlooking La Rambla, you won't miss any detail!