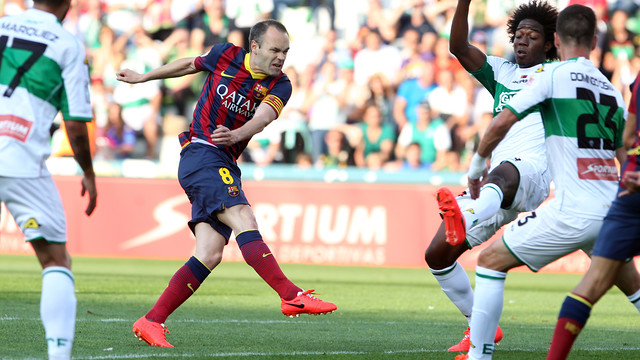 FC Barcelona vs. Elche CF
Tonight FC Barcelona faces in the round of 16 at Elche, a team that seems accessible to the Blaugranas. But the team of Luis Enrique, not only has the mission to win but also to convince. Must leave the tie on track to avoid surprises.
Barcelona and Elche met three times over the last year: in August the Blaugrana easy won at the start of the season at the Camp Nou and also in the month of January, but the Catalan combined lost in the final stretch of the last league.
In short, a duel between two teams looking to start adding illusion and rise from a tricky situation.
You can buy your tickets online at FC Barcelona Official Website
FC Barcelona – Elche CF
08/01/2015 22.00h at the Camp Nou