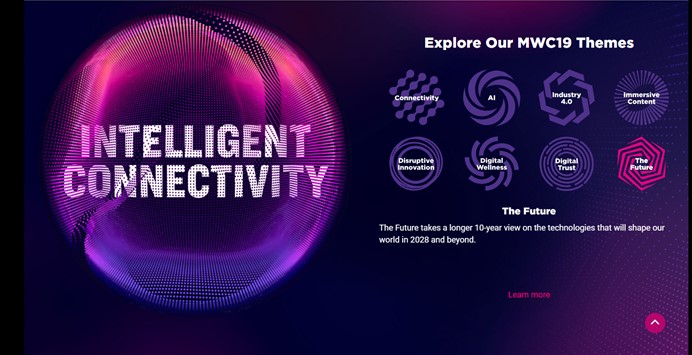 Hotel Continental and Barcelona welcome the Mobile World Congress
MWC: the largest meeting on mobile technology
From today, February 25 to 28, Barcelona will host the Mobile World Congress. We have been preparing ourselves with great enthusiasm to receive the largest meeting on mobile technology in the world. The only event that brings together the entire international technology community in one place and at the same time.
Inteligent Connectivity: this year's slogan
With the slogan of "Intelligent Connectivity" this new edition is presented with a wide interesting program of conferences, experiences, networking sessions, etc. You will find all the information in this link.
The 8 main themes of this edition are:
Connectivity
Artificial intelligence
Industry 4.0
Immersive content
Disruptive innovation
Digital well-being
Digital trust
The future
To know everything about each of these topics, click on this link.

MWC Where connections are made
MWC Barcelona features extensive learning opportunities from dozens of partner-led programmes, GSMA seminars, summits and more. Everything you need to know about the industry, today and beyond, can be found in MWC Barcelona. With over 107,000 key decision-makers expected to attend, #MWC19 promises to expand professional network and help achieve your goals.
These are the 5 reasons to attend MWC19 (extract from MWC official website)
Gain a World-class Education through dozens of conference sessions, partner programmes, seminars, and other opportunities led by today's top industry influencers.
Experience an Outstanding Exhibition representing products and services from leading, global technology companies.
Reach your company objectives through Exceptional Networking with over 100k attendees from over 200 countries, including almost 60% senior-level executives.
Explore the Hottest innovation with a front row seat to new products, cutting-edge technology, and revolutionary ideas.
Experience the Widest Industry Reach at the one event that brings the international technology community to the same place at the same time.
And we add two more reasons!
6. The weather will be great in Barcelona during the MWC: plenty of sunshine and a pleasant pre-spring temperature between 6ºC minimum and 18ºC maximum.
7. Our staff, facilities and Buffet 24 hours are ready to receive you and committed to make your visit to Barcelona as perfect as possible.
From Hotel Continental we want to thank those who have chosen us for your stay during this event and we wish that your experience in the hotel and in our city is unforgettable and profitable.
See you soon! See you at the MWC!