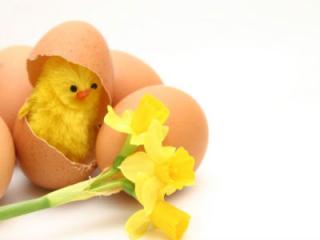 Easter under the Catalan sun…
On the Northern Hemisphere Easter is celebrated upon the arrival of spring when flowers are blooming, animals are peeking out from their burrows and everything is more colorful and happy. It is no wonder that rabbits (for fertility) and eggs (for new life) are symbols of this special time of year.
Easter is always the perfect time for going on a little trip as the weather is pleasant and the temperatures mild. Barcelona, the capital of Catalonia, is thus the perfect place to enjoy Easter.
Holy Week
celebrations take place on the city streets and visitors can enjoy the many fascinating sites in the Mediterranean sun, as well as taste a wide variety of delicious seafood dishes, as is custom at this time of year.
Many of the Holy Week processions pass through part of Barcelona city centre, called Ciutat Vella. The Easter celebrations begin on Friday in the churches of Sant Agustí del Raval and St. Jaume, the latter being the most famous, and in the church of Santa Maria de la Angústias, amongst others. On Palm Sunday, a procession called La Buretta, comprising a re-enactment of Jesus's arrival into Jerusalem on a donkey, takes place. The procession starts at the Church of Sant Agustí and spectators usually buy dried palm branches sold across the city on this special day.
Click here to reserve your hotel barcelona
Click aqui per fer la seva reserva hotel barcelona
Click aquí para hacer su reserva de hotel barcelona
Clickez ici pour faire votre reservation d' hotel barcelone