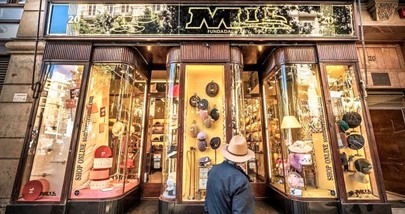 Discover the 12 most emblematic stores in Barcelona
Barcelona bets for the European Capital of Proximity Commerce
Barcelona has a very important commercial axis that has been woven over the years and that in some cases has lasted until today becoming a highly valuable heritage for the city.
Establishments located, in many cases, in streets, squares and corners of Barcelona that have a special charm and that have become emblematic due to their history and architecture.
On January 17 of this year the European Parliament approved the Capitalidad Europea del Comercio de Proximidad, a proposal launched byBarcelona Comerç and Vitrines d'Europe with the support of various institutions and administrations and that will be an element to preserve and promote local trade and aims to host for a year a variety of actions promoted by the chosen city and related to local trade, sustainability, technological innovation, and energy saving.
Find out the 12 establishments where you can buy what is authentically Barcelona!
Barcelona has applied to be the first Capital of Proximity Commerce and taking advantage of this situation we list below some of the most emblematic stores in the city, such as: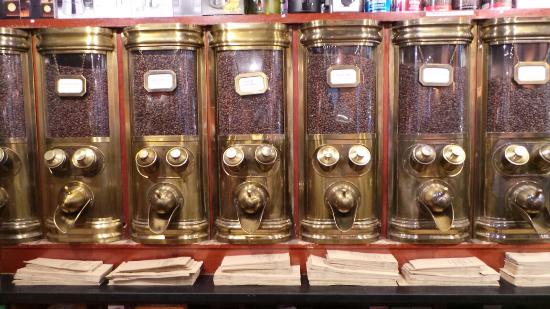 "Tostadero Bon Mercat"" by Dibar Café, in the central street Baixada de la Llibreteria, 3, where you can taste excellent varieties of coffees, as well as pastries and sandwiches that will surprise you. Dibar Café serves the best coffee in Barcelona, that's why it is a supplier of the Continental Hotel!
Floristería Carolina", located in the heart of Ramblas 93, is the hotel's flower shop that has been in existence since 1888! Four generations of floral art and exquisite service!
La "Mercería Santa Ana", located on Carrer de las Molas, 22 in the heart of Ciutat Vella, has more than 80 years of experience in the sale of buttons, rubber bands, zippers, etc., is listed as an establishment with heritage value.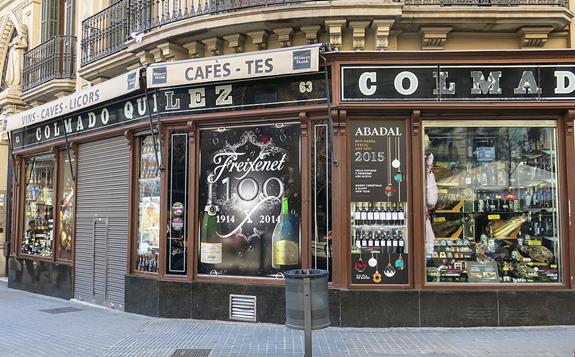 The "El Colmado Quilez", is an institution in Barcelona, a historic store that opened in 1908 as a confectionery and later became a grocery store. The Colmado Quílez was the first store in Barcelona that imported Scotch whisky or where you could buy condensed milk.
The "Farmacia Sanchis", founded in 1900, is located on the Rambla Catalunya, is an example of modernism of the early twentieth century, the exterior facade is preserved, as well as the interior furniture of neo-Gothic inspiration.
El "Servei Estació,", in its 80 years of history has gone from being a gas station to a hardware store, is one of the most emblematic establishments in Barcelona, is located on Aragon Street has 4,500 m2 distributed over 8 floors.
"Sombrerería Mil", opened in 1856, offers hats, caps and accessories, has its own artisan workshop, is listed as a historic establishment with heritage value.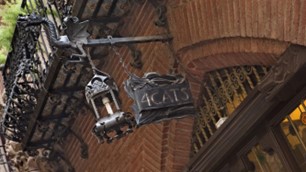 "Els 4 Gats", a restaurant opened in 1897, is a modernist restaurant with an avant-garde and bohemian atmosphere. Frequented by intellectuals and artists such as Santiago Rusiñol, Ramon Casas and Pablo Picasso.
"Cerería Subirà", is one of the iconic stores in Barcelona, both architecturally and for its tradition as a pottery.
"Cuchillería Roca", located in Plaça del Pi, founded in 1911, specializes in all types of knives, household goods and shaving products.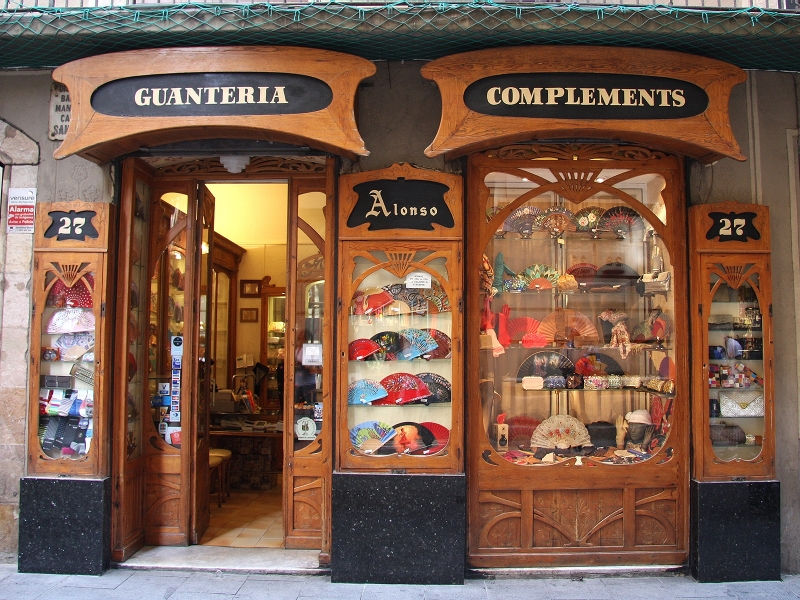 "Guantería Alonso", founded in 1907, since 1973 it is owned by the Alonso family, manufacturers of gloves.
"La Manual Alpargatera", open since 1941, is currently the last traditional espadrille workshop in the city.
And one more curiosity, "Pararrayos Torrente", founded in 1860, is the oldest lightning rod company in the world, run by the fifth generation of the family, its facade and original furniture are still intact.
Enjoy the commerce of Barcelona, live the authentic flavor of our city!
We encourage you to come to Barcelona and visit these marvels of emblematic commerce! From our hotels Continental Barcelona and Continental Palacete, located in the center of the city, you can move quickly and comfortably to all these establishments, either on foot or by public transport.