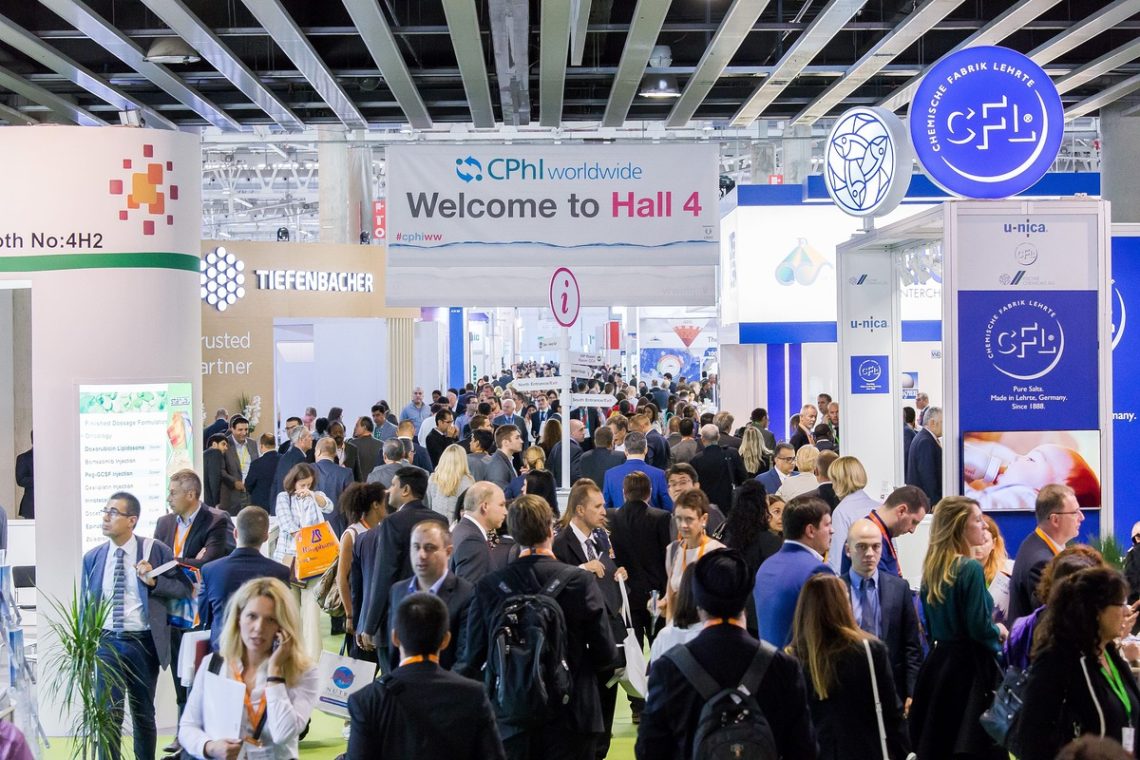 Barcelona welcomes you to the CPHI farmaceutical fair and to you at Continental Hotels!
CPHI Barcelona 2023: Book now at Hotel Continental to attend the Pharmaceutical Fair
In just over a month and a half, on October 24, 25 and 26, Barcelona will host CPHI Barcelona 2023, a convention on pharmaceutical ingredients, held at Fira Barcelona Gran Via.
It is the industry's leading international event, bringing together more than 1,800 exhibitors from 150 countries.
With an estimated 45,000 visitors planning to attend, we recommend making your reservation at our hotels in advance to ensure your accommodation. From the Continental hotel, access to the event is easy, both by public and private transportation.

Hotel in Las Ramblas: Hotel Continental Barcelona
Located in the best place in the city, in the emblematic Ramblas avenue, corner with Plaza Catalunya, which is considered the center of the city. A 3-star hotel with its "all-inclusive" offer, thanks to its unique "24-hour buffet" to eat and drink. The perfect place to easily access the fairgrounds and also the main tourist attractions of Barcelona.
The Hotel Continental Barcelona has several types of rooms: Compaq, Comfort, and the "Superior with balcony to the Ramblas" from where you can enjoy the atmosphere on the Ramblas.
All rooms have a full bathroom with a hairdryer, air conditioning, flat-screen TV, microwave, safe, and refrigerator.
This Hotel in Las Ramblas also offers a free buffet 24 hours a day, 7 days a week with sweets, salty and drinks.
High speed Wi-Fi is free throughout the hotel.

Hotel in La Rambla de Catalunya: Hotel Continental Palacete
Located on La Rambla de Catalunya, in the Eixample district, it occupies the place of an ancient "Palacete", hence its name: Hotel Continental Palacete. A building classified as a Historical Monument and which is ideally located both for sightseeing and for easy access to the Fira Barcelona Gran Vía.
This  nice boutique hotel, once a 19th-century palace, is decorated in the Baroque "Versailles" style, with glittering chandeliers, intricate frescoes, and beautiful furnishings handed down from the Malagarriga y Vallet family.
There are several room options available, standard or "Comfort" rooms, with a choice of queen, king, or twin beds. Spacious and bright "Superior" rooms, with views of the wide avenue, and the two "Versailles" Suites with lounges in the purest Louis XV style.
All rooms at the Hotel Continental Palacete on Rambla Catalunya include a full bathroom, air conditioning, flat-screen TV, microwave, small safe, and mini-fridge.
High-speed Wi-Fi is free and accessible throughout the hotel.
The Hotel Continental Palacete on Rambla Catalunya also offers the sweet or savory buffet and drinks 24 hours a day, 7 days a week, ensuring that, at any time, guests can enjoy this permanent offer.
On the long, tree-lined promenade of La Rambla de Catalunya you will find shops, luxury boutiques, monuments, restaurants and bars where you can buy some souvenirs, rest and relax after a hard day networking at the CPHI Pharmaceutical Fair.

Attend CPHI Barcelona 2023 and enjoy Barcelona!
As the world's leading pharmaceutical fair, all sectors are represented. The fair covers everything from research on natural extracts and fine chemicals, the latest machinery and equipment, and modes of packaging and delivery. The latest APIs and excipients are showcased, and those within the industry have the opportunity to expand their network and meet new and existing customers and contract services.
With the Fair format spread over three days, and including face-to-face conferences, awards ceremonies, online meetings and networking opportunities, you can choose what to participate in and who to meet with, there is also the possibility of participating online.
The Fair itinerary also allows you to plan your free time excursions around the city to make the most of beautiful Barcelona. Staying at the Hotel Continental Barcelona on Las Ramblas, or at its sister Hotel Continental Palacete on Rambla de Catalunya, you have the option of doing business face to face or attending meetings via a Zoom system from the comfort of your hotel room. Most representatives and attendees choose a combination of both.
Hotel Continental offers you an unforgettable stay in any of the hotels and will ensure that, while doing business at CPHI Barcelona in 2023, you are also making memories for a lifetime enjoying the views and the elegant, familiar and unique atmosphere of Barcelona.