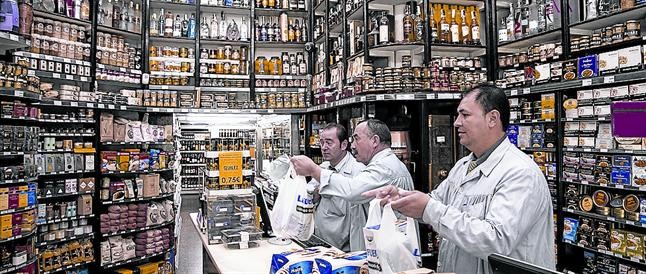 'Colmado Quílez' The Grocery Shop With Gastronomic Excellence
If you are visiting Barcelona and thinking of bringing home some of our best flavors, Colmado Quílez is the place to be.
One of the finest historic food stores and a must seeing in the city, this grocery shop is located partly in Rambla Catalunya, 63 and partly in 241 Aragó Str. Both parts separated by the chamfer of these two major streets of the city.
This sort of a canned Boquería Market offers locals and visitors high-end gastronomic products displayed in several different stands. From cheeses, oils and sausages to a wide range of delicatessen products and a remarkable unique distilled beverages selection.
Colmado Quílez was founded in 1908 as a confectionery. Later in 1940 it became the Grocery Store we know these days.
Both the shop and its façade reminds of a XIX century Barcelona when the Catalan bourgeoisie started their business in the chamfered corners of the Eixample.
During this December, Colmado Quílez is holding multiple wine-pairings for the benefit of the Child Poverty and Social Exclusion organizations.
Just a couple of blocks away from Continental Hotels in Barcelona you can enjoy a walk along the Rambla de Catalunya and stop by Colmado Quílez, all your five senses will thank you for it!