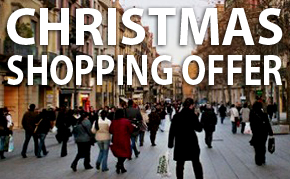 Do you fancy a Christmas shopping break in Barcelona?
The great city combines both precious architecture and culture with entertainment and designer shopping.
As an appetizer, we would like to highlight four classy names reference worldwide you can find in Barcelona:
The famous Italian brand Prada with their bags, leather skirts and their flattering fit wide-sleeved coats.
Louis Vuitton with their old-time clothes and snazzy high-heeled shoes.
The king of haute couture Valentino who uses Barcelona as a big showcase of his designs.
And our audacious tip: go check Stella McCartney prêt-à-porter store in Paseo de Gracia and look up her fresh winter collection.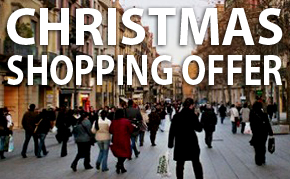 As the icing of the cake, in the Hotel Continental in Barcelona we know it is important to make your money go further to have extra to spend on gifts. Therefore, our Hotel Continental Palacete has the pleasure to present to all you travelers its "Christmas Shopping Offer".
Make your reservation through our website from 23rd November to 23rd December and enjoy the 20% OFF on your Christmas holidays!