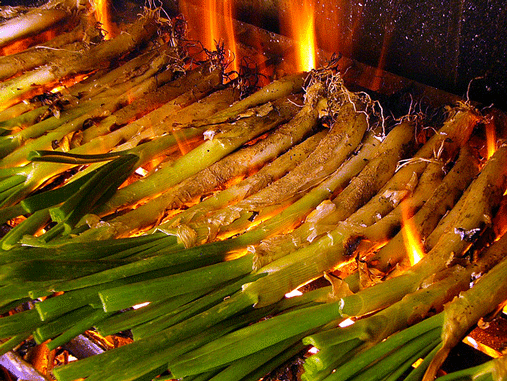 A Delicious Reason to Visit Barcelona in Spring
Whereas other cities in Europe are having a gloomy and rainy season, Barcelona gets struck with the spring fever.
It's time for walks on the beach, sunbathing or enjoying a meal in an open-air terrace. There's a lot more on offer apart from the city sunshine.
One of the most tempting reasons to spend a weekend in Barcelona during this time is to try the Calçots
Calçots are a Catalan variety of scallion, larger than a typical green onion, and milder, too. They are usually eaten in January, February and March, roasted over a wood fire and accompanied by the special salvitxada sauce, which is similar to romesco sauce.
Our special recommendation is to try them in a XVII century farmhouse, located in Jorge Manrique street (Parc de la Vall d'Hebrón).
The Restaurant Can Travi Nou offers to urban diners a rustic atmosphere where to swap the hustle and bustle of the city for the peace and quiet of the spring nature.