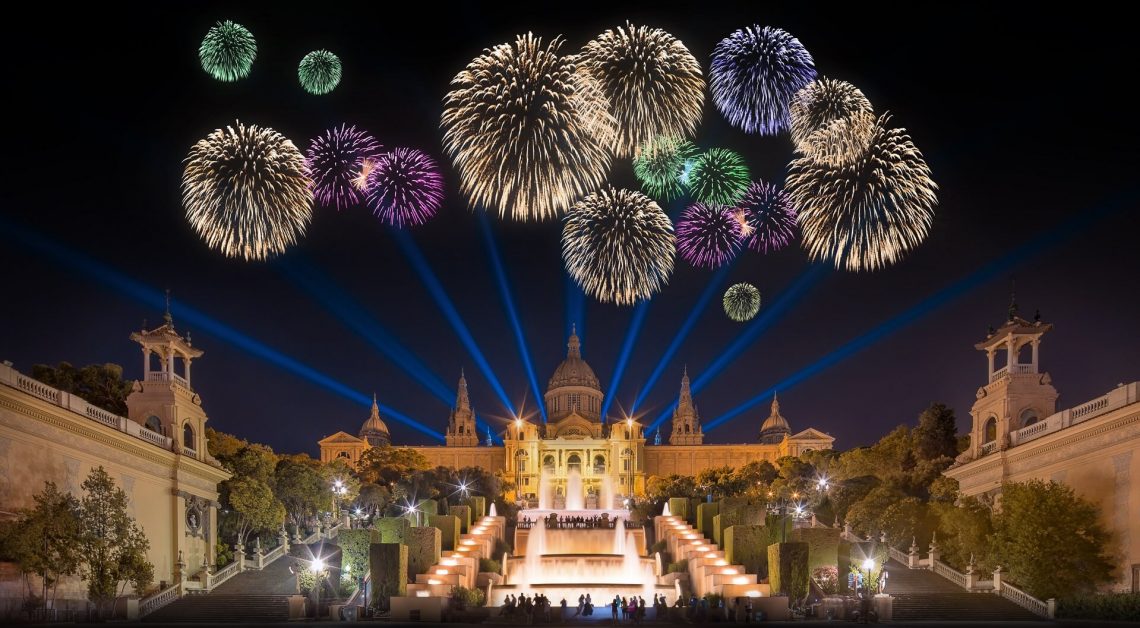 Bye Bye 2019! Happy New Year 2020!!
Thank you very much 2019
From Hotel Continental Barcelona and Hotel Continental Palacete, we say goodbye to 2019 with a huge thank you to our team, who with their effort and daily dedication, make it possible that our clientele feel at ease and happy in our house. Huge thanks too, to our faithful and new guests who have shared part of their lives with us and that we hope they can continue doing so very soon.
Thanks also to our beloved Barcelona a host city that always dawns sunny and determined to offer the best of itself to those who live and visit it.

Achieved purposes
At the beginning of 2019, we published in our post "Continental Hotel: our purposes for 2019 and how to achieve them" that our main objective was to gradually eliminate the plastic and the single-use utensils in our 24-hour buffet. We are very pleased to have achieved it, adding that we have installed a source of purified water that avoids packaging, waste of water and has a very good taste!
We also premiered the year 2019 with a very special recognition granted by the Barcelona Hotels Association: "Hotel Monumento" to our Hotel Continental Palacete. A distinction that reflects the beauty and uniqueness of this architectural work that houses halls in the purest Versailles style of the time of Louis XIV. A place chosen by prestigious models and firms to create their reports, presentations and advertisements.
Haven't seen yet the Freixenet ad recorded at Hotel Continental Palacete Centennial Hall? Discover it here.

Would you like to discover how Barcelona celebrates New Year's Eve ( "Cap d'Any" (in Catalan means year's head)?
At New Year's Eve cannot miss the 12 grapes of luck in all celebrations! It is very important that while the chimes of the clock ring at midnight, each of the grapes is eaten to the beat. Tradition ensures that if this is done, luck smiles at you!
It is a tradition of Spanish origin, extended to other Latin American countries. In Barcelona you can enjoy the party and the bells around the Magic Fountain of Montjuïc.
What will the New Year's Eve party be like in Montjuïc?
Pyrotechnics, music, light, fire and water to say goodbye to 2019 and welcome 2020!
A show created by the French company Group F, also known for having created the opening event of the Rio Games. For twelve minutes, they will tour the twelve months of the year and travel to different places in the world where the year has already changed. Then the 12 bells and the burst of fireworks and flames will arrive that will welcome the New Year. And finally, a poetic show with evocative images of the natural world. The result is both great and delicate, very exciting and excellent for a collective celebration. A very special experience for those who want to celebrate the arrival of 2020 on the street.

And about the Magic Fountain of Montjuïc, luminous characters!
The show, with the artistic direction of Christophe Berthonneau and the electronic and electroacoustic music of Scott Gibbons, will feature 125 flame and pyrotechnics generators, a large cylinder 15 meters high as a screen and light characters that walk on the Magic Fountain. The soundtrack has been created especially for this show.
Access to the site will be from 9:30 p.m., start of choreography at the Magic Fountain. The great New Year's Eve celebration in Barcelona will begin at 23:48 h. The end of the celebration is scheduled at 00.12 h.
And don't worry about public transport, during the New Year's Eve whole night the subway runs continuously and there are also night buses.
Our best wishes for 2020!
The Hotel Continental family wishes you the best for 2020!
Especially health, peace, love and much joy and happiness!
See you soon!!!