Black Friday Barcelona 2016
It is a few days before we take to the streets in search of the biggest discount for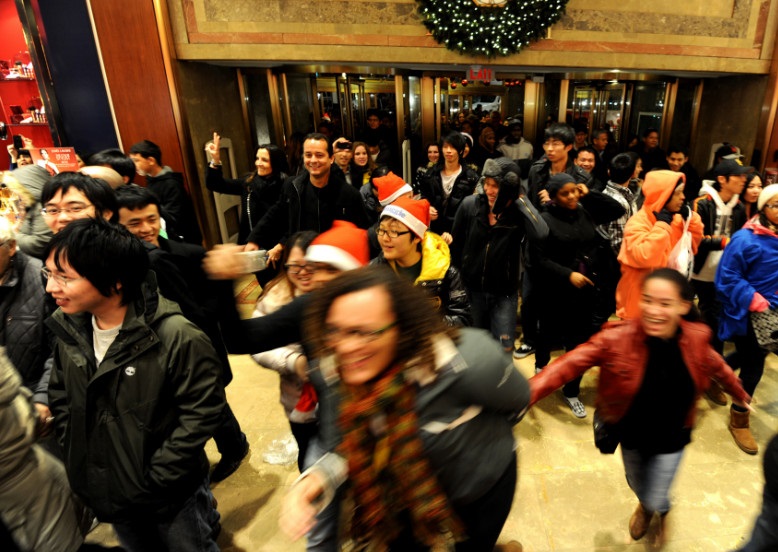 Christmas gifts. Many of us will be well prepared, as if instructed to watch, scan and process price tags while pushing and pulling down either doors or humans. Some others … may someone have mercy upon them.
American Black Friday is already a consolidated phenomenon in our country for about 4 years. Since the first launch of Amazon Spain offers on a Friday after Thanksgiving, large establishments and big brands in the country provoke an avalanche of aggressive offers that out of nothing we are out of our ways for Christmas shopping at the end of November.
In Barcelona, following the commercial tradition, we take advantage on this date to gear up the small businesses in the city. Support is provided through an initiative by the Communication Agency Cromek System and next November 25 and 26 it will be held the third edition of Black Friday Barcelona 2016, hereinafter BFB.
The goal of this campaign is to promote and stimulate purchases in our neighborhood businesses (the so-called everyday shops) and, under the motto "the great movement of the small commerce" the agency puts to the reach of all (via Internet mainly) the publicity and the visibility of all these establishments that have joined to this movement offering exclusive discounts and astounding prices to their customers. It is already possible to check on the BFB 2016 website the establishments that have joined and still joining to BFB, as well as their products and services on offer.
Actually, the BFB is a joint action of awareness. It is to take advantage of Black Friday to boost the independent business and give a lift to the proximity trade of the neighborhoods of Barcelona.
And for you who may be planning your getaway for some days to Barcelona, take a look at our own Special Offers & Promotions: Book with Hotel Continental and get special discounts. Find out which are our promotions!