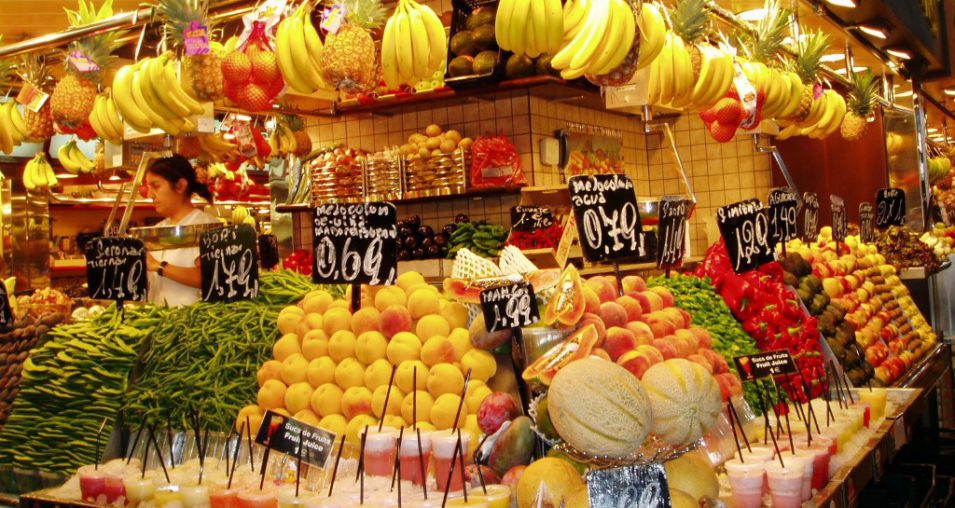 Barcelona's Best Markets That You Can Walk To
Enjoy Barcelona best Markets: buy local, unique and live an authentic experience
No need for a hire car, no need for complicated directions, and all the best market vibes in walking distance from the city centre. With a mix of seasonal and permanent fixtures, famous Barcelona markets and some lesser-known newer arrivals we've rounded up the best markets in Barcelona centre all in walking distance from Hotel Continental.
Mercat del Mercats (18 October 2019 to the 20 October 2019)
Quite literally the Market of Markets, this is one of the best markets in Barcelona. A collection of the best Catalan producers, cava merchants, local stallholders and even some excellent gourmet produce suppliers from across the borders. Every imaginable Mediterranean (and in particular Catalan) delicacy is on offer, as well as a selection of produce items that you probably have never seen, let alone tasted before. As well as exceptional produce, a real highlight of this seasonal market is the cooking classes, food demonstrations and tasting opportunities. Organised by the city's Municipal Institute of Markets and only from the 18 October to the 20 October, this is definitely one to add to your diary. The market is located at Avinguda Catedral
Raval Open-Air Market (Saturday & Sunday – 7 September 2019 to 21 July 2020)
A collection of some of the region's best arts, crafts and clothing designers display their wares every Saturday and Sunday from September through to the end of July offering the perfect chance to pick up something a little bit different. Located in the Ciutat Vella district on Rambla del Raval the market is a big hit with the indie crowd and anyone that appreciates an alternative to the high-street options that are more than plentiful on Las Ramblas. Don't forget to pet El Gato de Botero while you're there.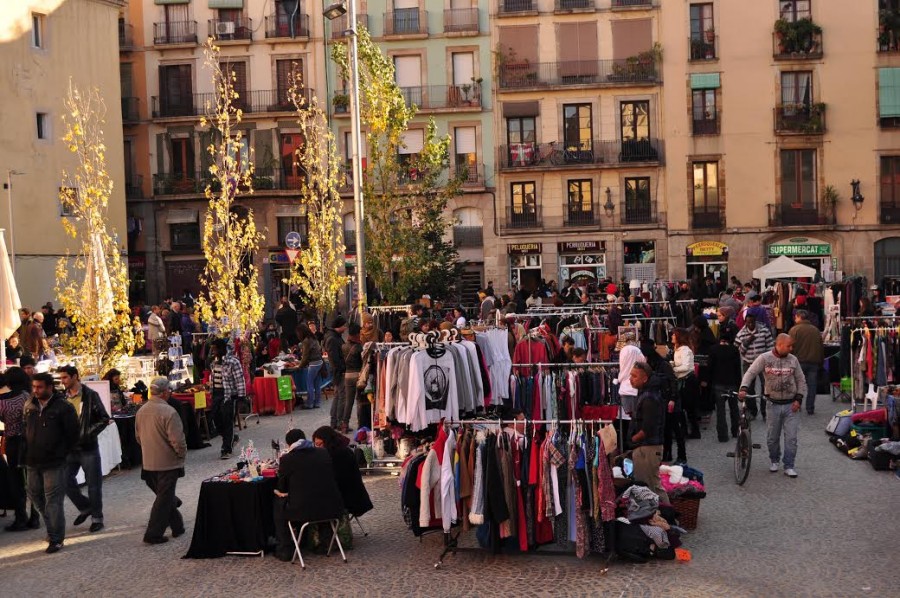 Fleadonia (First Sunday of Every Month)
Also located in the Raval area, just 2 minutes' walk from Rambla del Raval and the Open Air Market (see number 3), Fleadonia is one of the city's best flea markets. Located directly opposite the Cinematheque de Catalunya on the Plaza Salvador Segui the market has all manner of interesting items for sale. Vintage and second-hand as well as some new crafts, you can pick up books, clothes, home décor pieces and all sorts of accessories here. The market philosophy is focused on reducing waste and encouraging trades and that your unwanted item might well be treasure for someone else.
Boqueria (Open Daily Except Holidays)
Barcelona's most famous market, and arguably one of the most famous fresh produce markets in the world, Mercado de La Boqueria is as much a working market as it is tourist attraction. But don't be fooled by the touristy-appeal, the quality of produce is second-to-none. The ingredients for your fine dining experience or delicious tapas the night before may well have been sourced here. An array of colours, flavours, smells and tastes, Boqueria is also an architectural marvel with an interesting history. Arrive early or brave the crowds if you decide to venture there closer to lunchtime.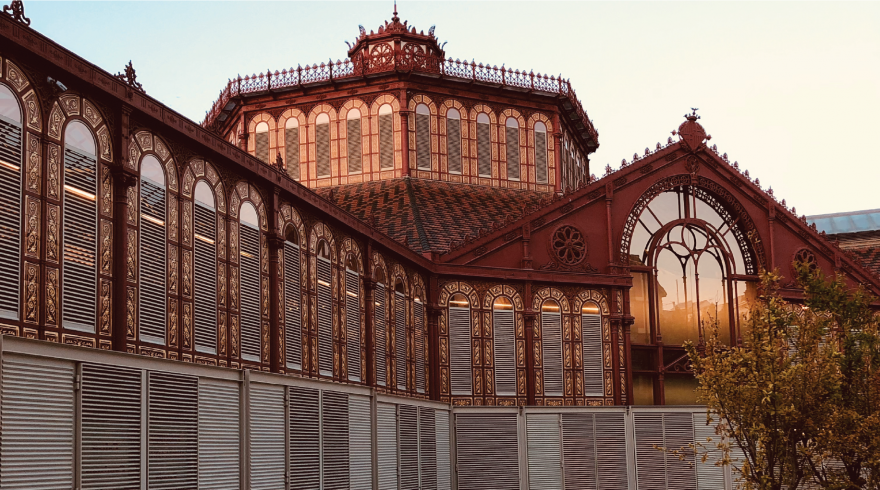 Sant Antoni (Open Daily Except Holidays)
The Mercat de Sant Antoni only reopened in 2018 after an extended period of closure for refurbishment in 2009. Since its rebirth it's fast reminding locals and visitors that it is a treasure of the Barcelona market scene. Located on Carrer del Comte d'Urgell the market has an interesting mix of items for sale depending on the day you visit. Sundays is the day for second-hand books, while through the week you'll find fresh produce inside and all-sorts of goods (from clothes to antiques) on stalls outside. The structure is a beautiful example of art-nouveau ironwork dating from the late 1800's and impressively takes up the entire block. Lesser known than La Boqueria, but no less impressive.
The Barcelona's best markets: a visit that will make you enjoy an authentic, local and unique offer!
Enjoy them!