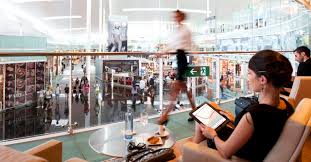 Barcelona, we are a Congress City
It's been a while since Barcelona became one of the world capitals of Congresses and Events.
Unsurprisingly, this is the result of its particular geographical location, the mild climate and the amount of high quality gastronomic and hospitality offer.
Noteworthy mention this February, when the Mobile World Congress gathers the major attendance with more than 90,000 professionals in the field of mobile telephony.
During the following months, among few of the Congresses scheduled, we specially remark:
April: International Liver Congress, with 10,000 specialists in Hepatology.
May: European Stroke Organization Conference, with 3,000 specialists in Ictus.
May: European Congress of Sports Traumatology, with 4,000 specialists in Sports Medicine.
May: European Human Genetics Conference, with 2,500 specialists in Genetics.

The International Congress and Convention Association has recently released a worldwide report about cities and congresses. It shows Barcelona on the top of the list, followed by Vienna, Berlin and Paris.
Regarding the economic impact of this phenomenon, about 1.3 billion euros are generated by Congresses in the city. Thus, business tourism has become one of its most essential engine for development.
Located in the very heart of the city, our two Continental Hotels in Barcelona you will be surrounded by the ideal atmosphere and modern amenities for attending any of these conferences.