Barcelona Christmas Shopping
When it comes to Christmas time, we all know how messy and tricky is to find the most perfect present. Here we have the answer: This Christmas, Barcelona is the gift. We could not agree more with this year's Christmas Shopping campaign of Barcelona Shopping City by Turismo de Barcelona.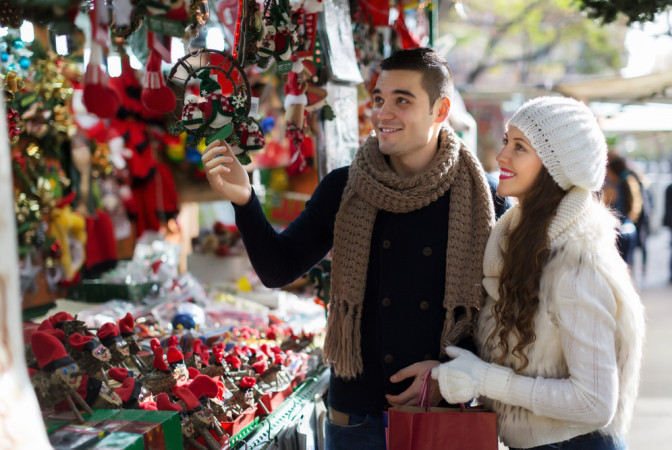 The Barcelona Shopping Line, the largest commercial promoter in the city, by playing it safe has bet this 2016-17 for attracting the attention of susceptible consolidated markets because of its volume and maturity to provoke a greater impact such as the United Kingdom, France and the domestic market.
In order to go further, in this edition they have prioritized the use of digital platforms not only as a showcase and advertising but also allow users to interact through raffles, discounts, special deals in stores, activities schedule … We invite you to take a look to their official website http://barcelonashoppingline.com/en/christmas
If you are thinking of traveling during these days and make the most of the opportunity to do your Chrsitmas Shopping, in Barcelona we are making it easy for you. Barcelona is a Shopping City where Turismo de Barcelona has traced an imaginary commercial hub in the whole city (The Barcelona Shopping Line). Although the information on the website is more detailed and interactive, we can advance from our blog that the four large shopping areas are: Diagonal, Eixample, Casco Antiguo and Born. They are also joining this campaign, for those who do not have so much time (of course, here there is much to see and do), the five most important shopping centers of the city, as well as El Corte Ingles, the department store par excellence of our country.
You don't have a minute to lose! Book your stay in our beautiful city, Hotel Continental Barcelona and Hotel Continental Palacete (we are in the heart of this commercial area, just minutes away from Paseo de Gracia and Plaza Cataluña) we offer you the best service and the warmest welcome to Barcelona to spend an unforgettable Christmas just full of emotions.
Remember: This Christmas, Barcelona is the gift. 🙂