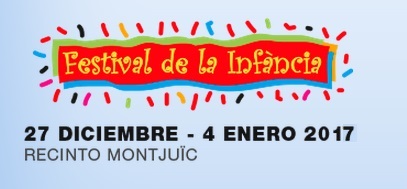 Barcelona At Christmas With Your Kids: Children's Festival 2016
Let your imagination run free these days. Christmas, gifts, meals … everyone, deep down, feels it excited. Although that feeling may not be that strong, there was a time when we did were excited about Christmas. We were happy to receive the catalogs of the toy stores and even during breakfast we were not bothered by the advertisements. We spent hours leafing through those pages full of Playmobils, bikes, scooters, puzzles. So many things … that even on the "date of delivery" we were eaten away by the uncertainty of whether we had chosen well, or on the contrary, we were going to be unhappy all year with what would bring us Santa.
That time is childhood. Like we were once, now the kids are others. Maybe yours one or two, three more from your siblings and still your neighbour is relieving that feeling with her daughter.
Year after year, Barcelona never forgets who the trully protagonists of Christmas magic are. Thus, for more than a half century the Festival de la Infancia (the Children's Festival) has worked hard to enliven the joy of the little ones and, today, is the most important educational and entertainment event in the city and one of the most ancient in Catalonia that takes place during the Christmas holidays.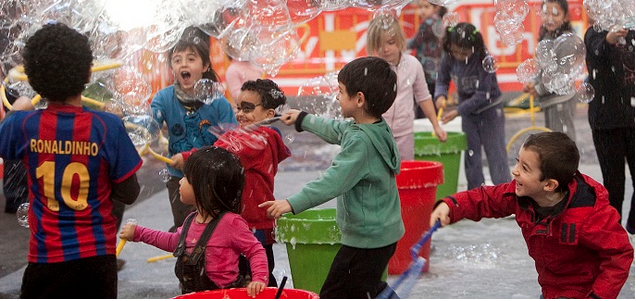 From December 27 to January 4, the 53rd edition will be held at the Montjuïc exhibition center, Fira Barcelona in Plaza España. This year the festival will count with new activities offered by Open Camp, the theme park of sports experiences inaugurated in Barcelona last June. In addition, taking advantage of the debut of El Gran Circo Americano in Barcelona on December 16, 2016 by presenting their Christmas show with a tent installed in Plaza del Universo (Fira de Barcelona in Montjuïc), the Children's Festival will also host circus activities from the hand of the Faggioni family.
New additions aside, among the scheduled activities and collaborators there will be a lack of authority presence.  Moreover, there will be no activity related to the Police, or Mossos d'Esquadra. Even the Spanish Army will no longer have an exhibitor at the Barcelona Children's Festival for the first time since 2002.
Since 1963 the Children's Festival has been demanding a "school of citizenship", a true contact of children with the values of civility, solidarity, health and healthy food or respect for the environment. A project that concerns us all and already consolidated in Barcelona. Evenmore, with the star of Peppa Pig and her world of Pirates and Princesses, the Children's Festival is also an already consolidated paradise for our little ones at Christmas.