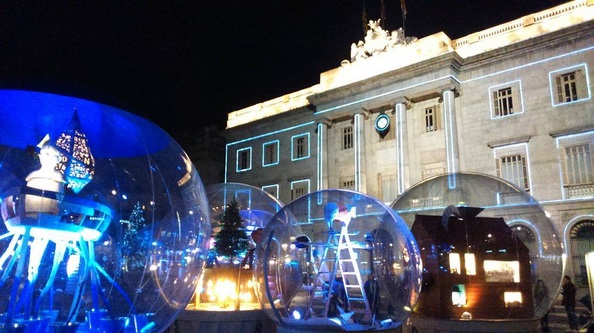 This weekend is the perfect opportunity to go for a walk in Barcelona. It might be that the weather is not that good, or the fact that this weekend is the last weekend before Christmas may do the streets a bit crowded … but either way, it could not bring ruin to our weekend: it is the last weekend before Christmas!
This Saturday, December 17, the heart and nerve center of our city, La Plaça de Catalunya -or Catalonia Square from which our Hotels Continental Barcelona and Continental Palacete are just a few meters away- will welcome another year of cultural, social, recreational, cultural and sports activities up until January 4 next year.
For instance, on the same day at 11am there will be circuits for bikes with and without pedals, trikes, bike trains and trial bikes. So kids and adults alike can enjoy this sport and have a taste of its various disciplines. Later this Saturday, there will be live performances by a very special circus artist, Alba Sarraute that will make you question everything you know about the laws of gravity and let the imagination of the children fly. Free access and free admission, of course.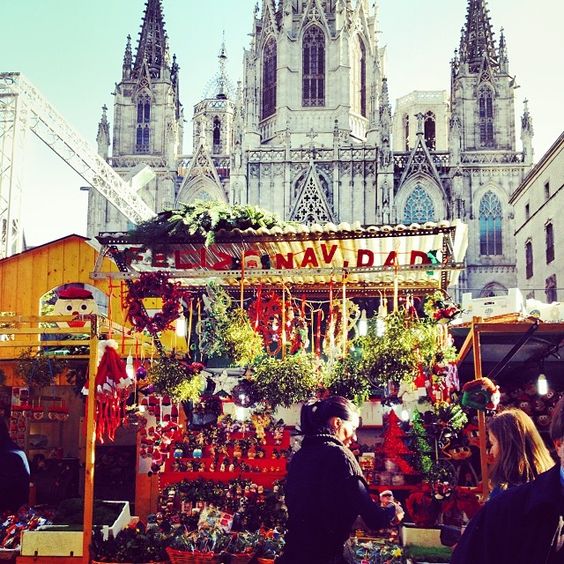 Another suggestion is to visit some of the most charismatic Christmas markets in the city, such as the oldest Fira de Santa Llúcia in the Gothic Quarter, which commemorates its 230th anniversary (1786-2016). Or the Sagrada Familia Christmas Market, perhaps not so large but very cozy and with wonderful views of the famous unfinished basilica of Antoni Gaudí.
Take advantage of your stroll around the Gothic Quarter, and while poking around the Christmas stalls in the Av. Catedral you may end up in Sant Jaume Square, the administrative heart of both the city and surrounding Catalonia. In here, you will find the Palace of the Generalitat of Catalonia (Palau de la Generalitat) and the City Hall (Ajuntament) located across from one another. Apart from that, the Sant Jaume Square is also famous during these dates for giving the "Pesebre" a place to stay in the city.
The Catalan Nativity scene in Barcelona is notorious year after year for its transgressive character, either because of its lack of religious sense or because it is too classic or too abstract. However, in 2016 the bubble camp that has been installed in the square has not aroused much controversy even though the Three Wise Men have been replaced by the effigy of three figures of Catalan culture … which we will not reveal from Hotel Continental Barcelona and Hotel Continental Palacete but we encourage you to discover them this weekend by taking a walk before Christmas.