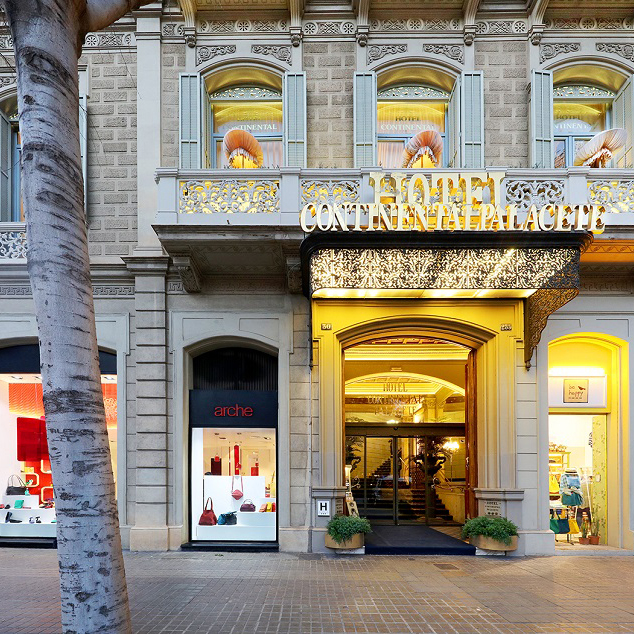 5 Facts About Eixample You Should Know
The Eixample district is undoubtedly the most iconic of the elegant city of Barcelona, with a diverse offering in terms of shopping, nightlife and restaurants. The distinctive Modernista architecture that occupies the streets of Eixample is unlike any other, with many famous works by Antoni Gaudí (father of the Spanish Art Nouveau movement), in addition to many works by lesser known Modernista architects.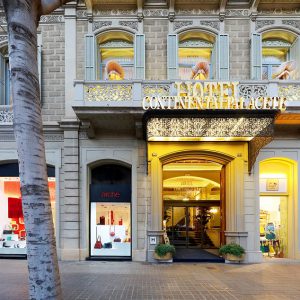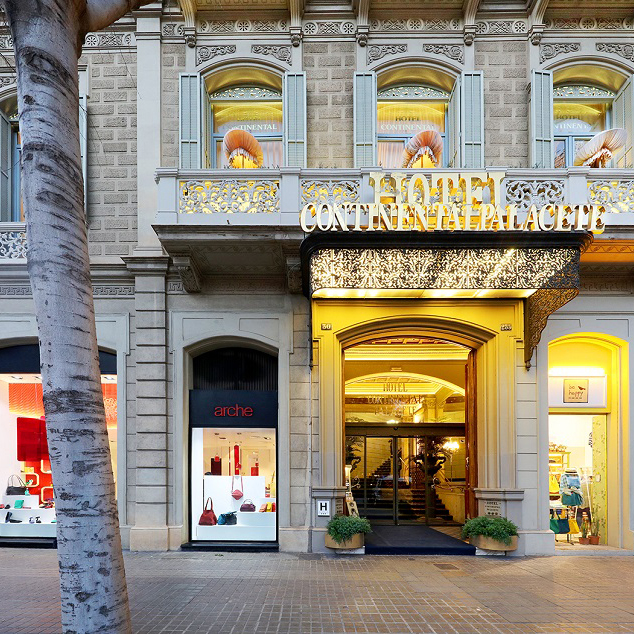 1. Who cut off the corners? Eixample's street plan and architecture is as unusual as it is distinctive. It was urban planner Ildefons Cerdà that designed the street plan of Eixample in the middle of the 19th century. The grid system with it's characteristic 45º angled corner of each block (chaflanes), with many of the corners cut off was designed to allow more fluid traffic, particularly with the steam tram in mind due to it's large turning radius. Even though the trams never actually became a reality, the end result is wide pedestrian friendly streets and a design that is especially 'Barcelona'.
2. Eh-Sham-Plah Barcelona's Eixample literally means "extension" or "expansion" in Catalan. It was designed as an extension between the old city and some smaller outlying towns, that are now part of Barcelona. When it comes to pronunciation, don't let that X make you nervous about using the name in a sentence. It's pronounced 'eh-sham-plah'. Generally in Catalan, 'ix' is pronounced as a soft 'sh' sound.
3. Right vs. Left The area's most distinctive architecture can mostly be found in Dreta de l'Eixample or simply the 'right'. (Depending on which way you're facing, the 'right' might be a little confusing…but technically the 'right' is everything to the east of Carrer de Balmes). The right side of Eixample was the first area to be developed, with many 'palaces' designed by Gaudi for wealthy textile merchants. The 'right' includes areas such as Rambla de Catalunya and Passeig de Gràcia. Over time, Eixample's continued development has meant many family homes have become offices, museums, banks, shopping avenues, modern bars and restaurants.
4. Gaudi, Gaudi, Gaudi Many of Gaudí's masterpieces can be found in Eixample, with one of the most remarkable being the magnificent Casa Batlló – though it's hard to describe to those who haven't experienced, its intriguing design with details of glittering ceramic tiles and unusual shapes, it is undoubtedly one of the most incredible examples of Modernista architecture. Then there is the Casa Milà, with peculiar chimney stacks and wavy honeycomb-like walls. Eixample is also home to perhaps the most famous building in Barcelona, the fascinating, bizarre and still 'under-construction' Sagrada Familia.
5. Utopia, almost. In 1859 Ildefons Cerdà conceived Eixample as an 'egalitarian' design that would improve living conditions of the city's inhabitants beyond the original walls surrounding Ciutat Vella. Cerdà's hope was that Eixample would become a neighbourhood outside the city centre accommodating people of all sorts; diminishing any differences in quality of life among neighbourhoods – utopia. However, all of Cerdà's plans did not turn out quite as he hoped. Although his grid plan was followed by the architects, they ignored many of the specifics, including eliminating the garden areas. Rather than attracting all classes as Ildefons Cerdà had planned, many areas in Eixample became a home for those with bigger wallets.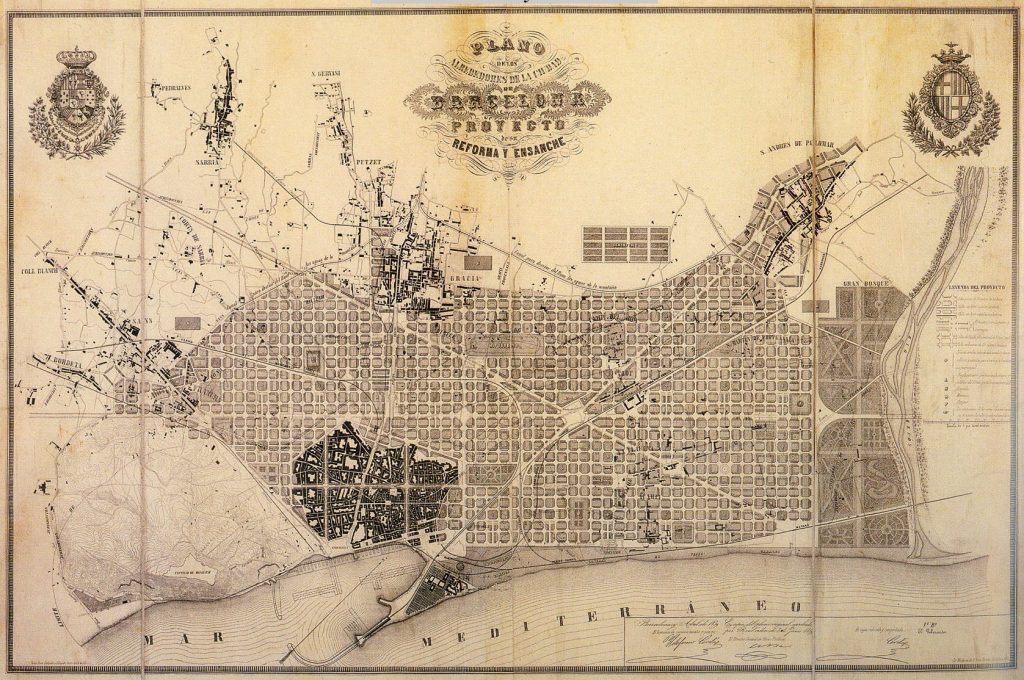 Bonus Fact – Did you know? At Hotel Continental Barcelona they not only have on offer Barcelona's best buffet but it's also available 24/7 all year round, and it's totally free!